Introducing Wireless Modem Technology
National Sleep Therapy is proud to present the latest in CPAP therapy innovation – The Phillips Respironics Wireless Modem for System One CPAP Units!

The wireless modem is a very convenient way to make your sleep data available to your doctor without any work from you. It plugs into your device and makes a daily connection to the database through the AT&T data network, without a phone cord! This means, when you have a follow-up appointment your doctor should already have your sleep data available, no SD card needed (although you will keep one in the device for back-up). The wireless modem will automatically and securely send your sleep data to your doctor every day using cell phone technology. There is no cost for this wireless transmission.

If you have a System One PAP device you may be eligible to receive a wireless modem at no extra cost. If you are interested in receiving a wireless modem, please contact us at 888.867.8840.

QUESTION: "Do I really need to use my CPAP every night? What does it really do anyways?"

ANSWER: Just like you, I'm a CPAP user too and can get discouraged about having to use my CPAP every night. But the role CPAP plays in our overall health can't be overlooked. In fact, I'm so passionate about helping people with CPAP understand the impact it has on helping our body work properly, we created an easy to follow video just for this purpose. CPAP therapy does more than just help us breathe better. It helps restore many of our body's necessary functions, and this has a positive benefit on achieving better health. Watch the video and please let me know what you think! You can access other great videos on our website too.



Have questions for Jake? Send us an email.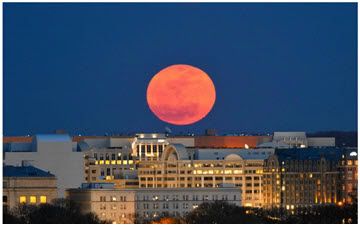 "Supermoon": Biggest Full Moon in 18 Years
March 19th, 2011 boasted the biggest full moon in 18 years. Due to the moon's egg-shaped orbit around the earth, there are rare times that the moon is significantly closer to earth than usual. The exact distance of the moon's perigree - its shortest distance from Earth in the monthlong lunar cycle - changes each month, and the month of March this year was record breaking.
The natural phenomenon meant that this "Supermoon" was about 20% brighter and 15% bigger than a regular full moon. Scientists also reported that the ground and our surroundings would be more illuminated than usual. Read More

WIN A NEW CPAP MASK BY BECOMING OUR FAN ON FACEBOOK
Congratulations to our winner this month, Jane P. from Maine! She will receive a free mask of her choice for becoming our fan on facebook.

Did you receive a check from your insurance company? To avoid additional fees, please sign it, and mail immediately with the EOB to:
National Sleep Therapy
308 US -1
Scarborough, ME 04074
Oops! Already deposited the check? Make your full payment online.
Go to www.nstherapy.com
Pay by credit card or check
Our follow-up plan includes:
+ A clinical phone call on day 3
+ Calls on day 30, 60 and 90
+ A quick call each quarter
+ Our Healthy Advantage Supply Program to keep your equipment working like new

Questions? Call us toll-free at 888.867.8840 or email support@nstherapy.com
Congratulations to our newest
iPod winner, James S. of Massachusetts.
National Sleep Therapy cares about your experiences on CPAP therapy and with our company. Complete our survey and be entered to win an iPod.
Complete the survey now

Respironics recently launched the GoLife for Men, a new nasal pillow mask that is designed to specifically meet the unique facial contours of male patients. The mask increases stability in nasal pillows and it's easier to put on. Once on, the angled nasal pillows help keep the mask in place.
Keep your eye out for the new GoLife for Women mask, it's coming soon!
Read More
Several other celebrities are listed. Click here to read the entire article: Read More