Greetings!
Below you will find news and information for and from Nixa Public Schools.
Join the Tiger Roast!
Event: Tiger Roast will be held TONIGHT at Nixa High School.

Time: Gates will open at 6:30 and the Tiger will be tossed into the fire around 7:00 p.m.

Admission: 2 canned goods.

T-Shirts: The first 200 people to bring in 5 canned goods will receive a free t-shirt.

Food: Hot dogs will be provided, drinks will be available for purchase.
Information For Friday's Football Game
It's time for the Nixa vs. Ozark football game, and below are just a few reminders:
Gates open at 5:30 p.m.
We require all fans to wear shirts (and pants for that matter
Visitors are encouraged to use the NE gate by the tennis courts
Parking spaces will go quickly, so we encourage all fans to car pool to help out.
Get Your Project Graduation Tickets!
This is it....only 1 day until the big drawing for the $25,000 credit at Dennis Hanks. Get your last minute tickets before the game. Drawing will be at half-time during the Nixa vs. Ozark Friday night football game.
Enjoy a Short Stack for Joplin FRIDAY
You're invited to an Applebee's Flapjack Fundraiser breakfast to support Nixa High School Dare to Care fundraiser for Joplin.

We have 2 teachers and 30 kids participating in this activity.

This will be held Friday, October 14, from 8:00 a.m. until 10:00 a.m. at the Applebee's Neighborhood Grill & Bar at 412 N. Old Wilderness Rd. in Nixa. Tickets are available at Nixa High School for $5.00 and walk-ins are welcome.
Sponsor The Staff PD Day
Have you wanted to have a table to share your business's information with the Nixa staff? Have you wanted to help support our staff? Now you can!

On the Nov. 8 Professional Development Day, the district is looking for event sponsors. Your $100 sponsorship will include a table in the commons during breakfast and your logo/small ad on the event program.

If you are interested in this, please contact Zac Rantz by Monday, Oct. 31 at zacrantz@nixaschools.net or 417-449-3295.
Lets "Can the Tigers"
The Nixa vs. Ozark football game on October 14th will be the KSPR Game of the Week. KSPR will be doing several feature stories on our Nixa High School students and activities, so be sure to check it out.
It's time to "Can the Tigers" and bring in canned goods to donate to Least of These. Nixa has beat Ozark for the past two years, so let's continue the winning tradition while helping support Least of These. You can bring your canned goods by Nixa High School until the morning of Oct. 14 or contact Karen McKnight at 724-3507 to arrange to have them picked up.
Gates will open for the Nixa/Ozark game at 5:30 p.m. No one will be allowed into the stadium prior to that time. Kick-off is at 7:00 p.m. All fans are encouraged to bring canned food items to the game for our food drive.
Admission is $4 for adults and $2 for students. Senior citizens are $2 and Nixa resident senior citizens are FREE. Those fans with passes must present their pass at the gate in order to be admitted (no exceptions).
Joplin School District Bookfair
Help support Joplin Schools through the Barnes and Noble Joplin Bookfair. Shop at any Missouri or Kansas Barnes and Noble on Saturday, Oct. 15 or online between Oct. 15 and Oct. 20, and your purchase will help support Joplin.

Download the in-store flyer HERE.

Download the online ordering instructions HERE.
Backyard Brawl at Orange Leaf
Come into Orange Leaf in Nixa or Ozark this week and take in this flyer or mention Care to Learn and 10% will go to help Care to Learn.
School Bus Proposals Sought
Nixa Public Schools desires to update its current bus fleet and is seeking proposals for school buses, bus cameras and bus radios from interested Vendors. For more information, download the form HERE or go to www.nixapublicschools.net.
Backyard Brawl at Orange Leaf
Come into Orange Leaf in Nixa or Ozark this week and take in this flyer or mention Care to Learn and 10% will go to help Care to Learn.
PTA Council Coca-Cola Fundraiser
Nixa PTA Council Coca-Cola Products Truckload Fundraiser

Espy Elementary Parking Lot
Proceeds benefit Nixa PTA Council and Eagle's Nest
$20.00 per case of 20oz Bottles
Sprite Dr. Pepper Diet Dr. Pepper
Fanta Orange Barq Rootbeer Minute Maid Lemonade
Powerade Dasani Water Powerade Zero
Texas Roadhouse Teamed With PG2012
PG 2012 has teamed up with Texas Roadhouse in Springfield to raise
money for PG. Now through April 30, 2012 the 1st and 3rd weekend of every month on F,S,S - Texas Roadhouse will donate 10% of whatever your bill is back to Nixa Project Graduation 2012. All you have to do is when you pay your ticket is say Nixa PG and they will keep track of it and donate 10% to PG each month. Example is if your total bill is $50 then they will donate $5 back to PG, so get as many of your family, friends, church & work to just say NIXA PG and we'll get monies donated.
Successful Dig for a Cure Night!
Nixa played Branson at Nixa on Tuesday, Oct. 11. It was their 3rd annual Dig for a Cure night. Together the teams raised over $2000 dollars!
Thank You Burrell Behavioral Health!
Mrs. Del Conte's fifth grade class at Summit Intermediate recently received a gift of books. The class (at the suggestion of mom, Marci De Hart) was included in a grant through Burrell Behavioral Health. The Missouri Information Resource Center - Southwest grant is designed to increase early literacy skills and involve parents in their child's education by helping them encourage their child to read. The main goal of the grant is to put age-appropriate literature in the hands of kids to enjoy at home. Mrs. Del Conte's students were extremely excited to receive the books and wish to thank the grantors for the tremendous gift. Pictured is Mrs. Del Conte's class with the books they received.
The Drowsy Chaperone
Nixa High School Theatre Department Presents
The Drowsy Chaperone
Oct. 22 at 7:30 p.m.
Nixa High School Theatre
Cost: Free
This is a part of the judging process to see if the play will be performed at the Missouri Thespian Conference, so they need a great audience. Come out and support our theatre department!
Help An ELC Class Get A Grant

One of our Early Learning Center classes needs your vote to help them get a grant. Vote for

Susan Hansche's "All-Weather Wigglers"

by clicking HERE.
Engineers We Need Your Help!
A committee of MSU professors and Nixa Public Schools faculty members is working on a grant proposal for the proposed elementary magnet school which will have a major focus on science, technology, engineering, and math with a minor focus on the arts. If you are willing to advise the committee in the area of engineering, please contact Debby Lawson, assistant superintendent of elementary education at

debbylawson@nixaschools.net.
Your help is greatly appreciated.
Making Strides Against Breast Cancer
Annual PTSA Chili Cook-off at SCORE
We hope you can stop by for a bowl or two of chili at the annual cook-off Thursday, October 20 beginning at 6 p.m. Feast on many kinds of chili and see who wins the award for the best pot of chili while supporting PTSA.!
BoxTops Bring in Bucks for Inman Intermediate
Whether you're shopping in the grocery store or making purchases online, you can earn money for Inman Intermediate! Clip Box Tops for education off a range of products, from cereal to tissue, and put them in the basket
located in the Inman foyer. You also can earn Box Tops while shopping online with more than 100 major retailers like Target, Home Depot and Best Buy. Go to btfe.com, open an account and select "Nicholas A. Inman Elementary School." You can earn up to 15 eBoxTops per $10 you spend on qualifying purchases. Thank you for your support.
SPAC Meeting Coming Up!
SPAC (Special Education Parents Advisory Council) will hold its regularly scheduled meeting on Monday, October 17th, 6:00-7:00 p.m., at the Faught Community Center, 301 S. Main. The program will be presented by Andrea Swope of The Next Step in Christian County and by-laws will be presented for consideration. There will be a light, contributive meal; please bring a dish to share with others. Childcare will be provided. Make reservations by contacting Lou Paul at blpaul43@att.net or calling 724-9491. If you are interested in becoming a member, please use the same contact information.
Coats For Kids
Winter is almost here! If you decide this is the year for a new coat, please drop your nice used winter outerwear at a local collection site. Christian County Optimist Club will facilitate collection of gently used coats for children and adults October 3-October 31.
Congratulations 8th Grade Football!
The Nixa 8th grade football team defeated the Republic Tigers Tuesday night 23 - 8. The Eagles were down 8 - 7 at half time, but scored 16 unanswered points in the second half to secure the victory.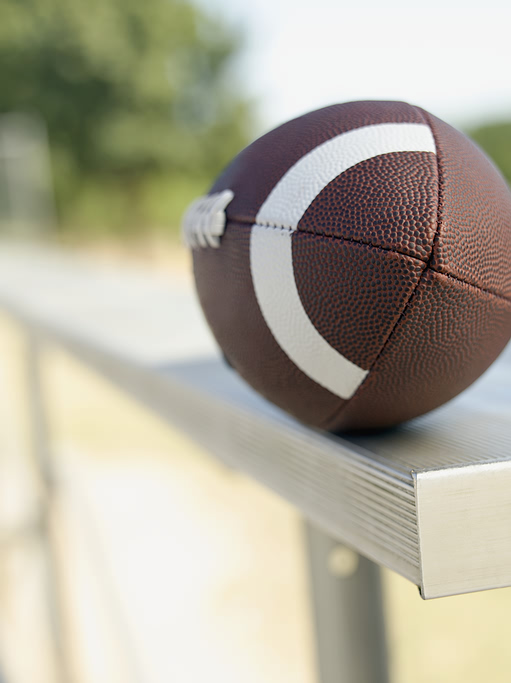 The A team now has a record of 5 - 0 heading into the final game against Ozark. That game will be played at Pyle Stadium on October 18 at 5:30 p.m.
The Nixa 8th grade B team also won in dramatic fashion by scoring with 8 seconds left in the game. The B team won 14 - 6.
The B team will also finish their season next week with a game against Ozark. Their game will follow the A game on October 18.
Congratulations JV & Varsity Volleyball!
Congratulations to JV and Varsity volleyball teams on their victories over Branson on Tuesday, Oct. 11!
Nixa won in 2 sets: 25-12, 25-16.
Nixa won in 2 sets: 25-17, 25-16.
Congratulations Nixa Eagles Soccer
Congratulations Nixa Soccer on their victory over Bolivar!

Nixa 4, Bolivar 1


Congratulations Nixa High School CC!
Congratulations to the Nixa Eagle Varsity Boys Cross Country Team who placed 1st Tuesday at the Central Ozarks Conference Championships.
Leading the way for Nixa was Brandon Martin (3rd), followed by Shane Luper (5th), Seth Barton (7th), Marcus Johnson (9th) Devon Colegrove (10th) and Taylor Stephen (16th).
Nixa "ran" away with the coveted1st place title with 34 points over second place Branson with 71 points.
Varsity Girls finished in 2nd place.
Top runners for the varsity girls were Allyson Galler (2nd), Megan Mills (5th) and Jayme Short (9th)
Congratulations Junior High Volleyball!
Congratulations Junior High volleyball teams on their victories over Branson and Camdenton!
Here are the results for the 8th grade "A" and "B" matches:
Nixa (A): 25, 25
Branson (A): 22, 12

Nixa (B): 25, 25
Branson (B): 16, 11
Nixa (A): 25, 25
Camdenton (A): 10, 5

Nixa (B): 25, 25
Camdenton (B): 17, 9
Here are the results for the 7th grade "A" and "B" matches:
Nixa B: 25, 25
Branson B: 5, 23
Nixa 7th A: 25, 25, 25
Camdenton 7th A: 27, 22, 16
Nixa 7th B: 25, 25
Camdenton 7th B: 10, 20
Nixa Staff Discounts
If you are a business and offer a discount that is a special for Nixa staff (cannot be the same as other discounts), email
zacrantz@nixaschools.net
to have it listed on our Staff Discount page.
Sincerely,

Zac Rantz, communication coordinator
Nixa Public Schools
Nixa In The News

In Case You Missed It
CC Headliner:
Kopp, Lawson to participate in Washington, D.C. honor ceremony with First Lady HERE
An inside look at the 2011 Ozark-Nixa Backyard Brawl. HERE
PREVIEW: Who will win the Backyard Brawl? HERE
Optimist Club asks community to donate 'Coats 4 Kids.' HERE
Education Briefs HERE
EAGLES STOMP CHIEFS Nixa remains perfect in district HERE
Nixa soccer stalls in Kickapoo Shootout, takes fourth HERE
Ozark, Nixa mayors place friendly wager on Backyard Brawl HERE
The Bottom Line: This year's brawl shall rule them all HERE
NixaXpress:
Nixa's High Pointe Elementary honored for healthy menu HERE
Lady Eagles beat Branson on 'Dig for a Cure' night HERE
Nixa, Ozark mayors place friendly wager on Backyard Brawl HERE
News-Leader:
Rivals battle for playoff spot HERE
Shields prepping for state golf tournament HERE
KY3:
Most students cannot get flu vaccine at school this fall HERE
KSPR:
Week 8 High School Football Power Rankings HERE
KOLR10/KSFX27: