Our goal at the RIDP is to ensure that Democrats across the Ocean State stay well-informed throughout the election season and beyond!

We are continually updating our Website with news, resources and events so be sure to check in!
All events below can be found on our Web calendar.
www.ridemocrats.org
TONIGHT!

RI Democratic State

Committee
5 p.m.
121 Brightridge Ave, East Providence
Go to ridemocrats.org for directions, click "more info" at the bottom for link to agenda, state committee list and lists of slated candidates for state committee
and the national convention
Endorsements will be considered for the US House of Representatives CD1 and CD2 seats and the US Senate seat. Any Democratic candidate is welcome to address the State Committee to request the endorsement. Elections will be held for the at-large seats on the State Committee as well as Delegates to the National Democratic Convention.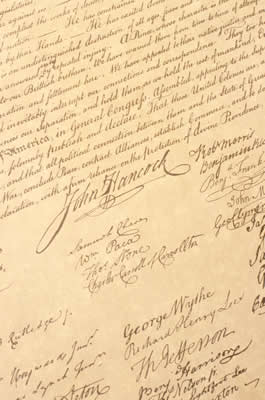 Candidacy declaration and
Democratic Party nomination deadlines
The declaration of candidacy filing period is
Monday June 25 to Wednesday June 27
at your local Board of Canvassers
Democratic Party nominations of candidates
must be complete by June 28
Please join Congressman Jim Langevin
for an Evening at Waterfire
Saturday, June 23
6:30 - 8:30 p.m.
Ruth's Chris Steakhouse
10 Memorial Boulevard, Providence

or by phone at (401) 737-7177
A Reception Honoring
Representative Larry Valencia, District 39

Monday, June 25
6:30 - 8:30 p.m.
Dragon Palace, 1210 Main Street, Wyoming
Suggested Donation: $25 pp, includes hot appetizers (cash bar only)
Call 539-3420 to reserve a place as seating is limited
A Reception Honoring
Representative Donna Walsh, District 36

Thursday, July 5
6 - 8 p.m.
General Stanton Inn
4115 Old Post Road, Charlestown

To RSVP or for more information contact Cathy Collette
(401) 351-0535 or cwcollette@cox.net
A Reception in Support of Mayor Angel Taveras

Tuesday, June 26
6 - 8 p.m.
At the home of Toots Zynsky
216 Olney Street, Providence

LGBTQ Caucus Meeting
Wednesday, July 11 at 6 p.m.
RIDP Headquarters, 151 Broadway, Suite 301, Providence
Women's Caucus Meeting
Thursday, June 28 at 6 p.m.
RIDP Headquarters, 151 Broadway, Suite 301, Providence
City & Town Committee News
RI Democratic City and Town Chairs Endorsement Meeting
Tuesday, June 26 at 6 p.m.
Sardella's Restaurant, 30 Memorial Blvd West, Newport
Save the Date!
RI Democratic City and Town Chairs Annual Meeting
Westerly Yacht Club, One Watch Hill Road Westerly, Rhode Island 02891
More details to come
Special Guests - Senator Jack Reed, Senator Sheldon Whitehouse and
Congressman Jim Langevin
Charlestown
Charlestown Dems Annual Tag Sale and Candidate Meet-and-Greet Monday, July 7
Old Post Road near the corner of Genwood Drive
East Providence
East Providence Dems meet Monday, June 25 at 7 p.m.
Phillips Street Hall, 51 North Phillips Street, East Providence, RI
Pawtucket Endorsement Meeting
Pawtucket Dems will have their endorsement meeting on Wednesday, June 27 at 6 p.m.
6:00 PM
LeFoyer Club, 151 Fountain St., Pawtucket
The location will be available for Ward Committees to meet on that day at 5:00 for their own individual meetings if necessary.
Please RSVP as soon as possible to Herb Weiss, Pawtucket DTC Secretary, as soon as
possible at
HWeissRI@aol.com.
Light refreshments will be served.
Portsmouth
Portsmouth Dems will host a yard sale on Saturday, July 21
Portuguese American Citizens Club, 35 Power Street, Portsmouth
Tables are $20, interested parties should contact Richard or Marge: 401.683.3231 or levgoty@cox.net