MMTC is proud to announce our 10th Annual Access to Capital and Telecom Policy Conference - July 18-19 at Washington's

Westin Georgetown Hotel.
Registration is open on our website.

This is the place to be if you're an entrepreneur or an established media, telecom, or broadband firm seeking deals and financing. We expect to host over 350 entrepreneurs, senior managers, bankers, venture capitalists, brokers, and attorneys. Also in attendance will be dignitaries from the White House, Congress, the Department of Commerce, and the FCC, along with CEOs and SVPs from major media, telecom, and broadband firms.

Our stellar array of confirmed speakers includes:
Hon. Jonathan Adelstein, Administrator, United States Department of Agriculture, Rural Utilities Service; former Commissioner, Federal Communications Commission
Hon. Mignon Clyburn, Commissioner, Federal Communications Commission
Lauren deLisa Coleman,

Founder,

Punch Media
Hon. Michael J. Copps, Commissioner, FCC Commissioner (ret.)
Brigitte Daniel, Executive Vice President, Wilco Electronics Systems, Inc.
Moctesuma Esparza, Partner, Esparza-Katz Productions
David Grain, Founder and Managing Partner, Grain Management, LLC; CEO, Grain Communications Group, Inc.
Ronald Johnson, Chairman and CEO, Ronson Network Services Corp
Mark Fratrik, Vice President and Chief Economist, BIA/Kelsey
Jose Mas, President and CEO, MasTec, Inc.
Marc Morial, President and CEO, National Urban League
Hon. Julia L. Johnson, President, NetCommunications, LLC
Anna-Maria Kovacs, Founder, Strategic Choices; Visiting Professor, Georgetown University's Center for Business and Public Policy
Alfred Liggins, III, CEO, Interactive One, LLC; President and CEO, Radio One, Inc.; Chairman, TV One, LLC
Hon. Robert W. McDowell, Commissioner, Federal Communications Commission
Hon. Deborah Taylor Tate, Former Commissioner, Federal Communications Commission
Diane Warren, Founder, BounceOLOGY.com
Sandy Whittington, President and Founder, ThinkSmartNow
This year's conference will bring together industry leaders and multicultural digital entrepreneurs to explore practical steps that will build diversity in the most influential industries in the nation.
Register today and be sure to bookmark the conference website for up to date information. Click here for the complete list of speakers.

We look forward to a very productive two days of learning and dealmaking.

Warm regards,

David Honig


President and Executive Director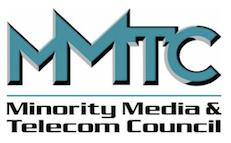 Jose Mas, President and CEO MasTec, Inc.
Keynote
Marc Morial, President and CEO
National Urban League
Access to Capital Luncheon Keynote Address