Winter Series Opening Weekend: Andretti Autosport's Zach Veach Clean Sweeps in the Pro FM Class

HASA Racing's Mike Anderson wins both races in the Formula Mazda Class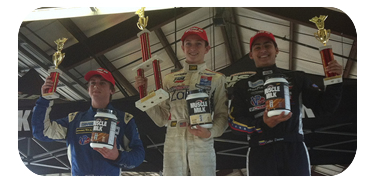 Sonoma, CA
November 15, 2011

This past weekend 20 Mazda powered open wheel racers took to the technical and challenging full course at Infineon Raceway. The double header weekend was the opener for the Formula Car Challenge presented by Goodyear Winter Series.

Andretti Autosport "Mazda Road to Indy" regular Zach Veach used two pole positions and two race wins to sweep the entire weekend at Infineon Raceway in the Pro Formula Mazda class.

"It's been an honor to finish the weekend with a clean sweep during the Formula Car Challenge Winter Series in Sonoma for Team Zakosi Data Backup," said Veach, who had one previous start at Infineon Raceway where he qualified eighth and finished seventh in his first ever Star Mazda race event. "Two poles, two race wins and leading every lap-it was really just a great weekend for us."

Peter Workum secured pole on Saturday in the Formula Mazda class, and held the position for awhile before Mike Anderson took it away for the win. On Sunday Workum was off pole but was able to get ahead of pole sitter Anderson early on. Peter built a large gap to Anderson, but late in the race Anderson made a charge and took the win. "I wanted to beat Mike very badly," stated Workum. "But I couldn't hold him off any longer. I knew that if I finished right behind him that I would still win the regular season championship and I was very happy about that."



Saturday Pro Formula Mazda Podium
1st Zach Veach
2nd Robert La Rocca
3rd Carlos Linares
Saturday Formula Mazda Podium
1st Mike Anderson
2nd Bill Weaver
3rd Peter Workum
Sunday Pro Formula Mazda Podium
1st Zach Veach
2nd Carlos Linares
3rd Lloyd Read
Sunday Formula Mazda Podium
1st Mike Anderson
2nd Peter Workum
3rd Derry O'Donovan
The FCC presented by Goodyear Winter Series will be headed to Southern California in January for a triple header event at Auto Club Speedway that will close out the off-season race series. The FCC Winter Series is 5 races over 2 weekends and is open to Pro FM, FM, and FS2.0 drivers.
---
Prizes and Awards Presented to Drivers at this Event:
12 drivers were awarded Red Line Oil Gift Certificates, 4 drivers were awarded free Goodyear racing tires, 4 drivers were presented with custom Formula Car Challenge jackets by Adidas, and 2 drivers were presented with free test days at Infineon Raceway for 2012. Muscle Milk provided samples of their products to all of the drivers and crew, and presented additional products to all of the podium finishers. "We really appreciate all of our series partners, and everyone who supports the FCC," stated Series Official Ben Hettema. "Its great that we can give something back to the racers who invest so much into the sport."

West Coast Region Champions Crowned

Lloyd Read and Peter Workum Win 2011 Championships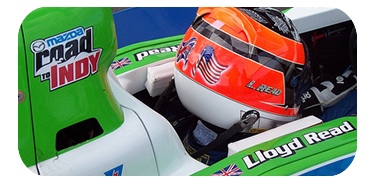 Sonoma, CA
November 15, 2011

The November 12th and 13th races were not only the first weekend for the Winter Series, but they were also scored as the final races for the West Coast Region regular season.

Coming into the weekend Mike Guasch and Lloyd Read were tied for 1st place in the Pro FM class, while Peter Workum had a slight advantage to Mike Anderson in the FM class. Over the weekend all four drivers battled hard, and during the races the outcome was dynamically moving from one driver's favor to the other in both classes. In the end Read and Workum did what it took to secure their championships.


QUOTES:
Special thanks go out to World Speed Motorsports for putting together an awesome car all year long. Maaco of Fremont for providing excellent and quick paint and body work service and last but not least everyone who supported me through out the year. Ive been wanting to say this for 11 months now. We did it!
Lloyd Read 2011 FCC presented by Goodyear West Coast Pro FM Champion

---
"I have competed in many series pro and amateur and have been impressed how the Formula Car Challenge has run their show all year, and appreciate all the work they put into the series. Ruthless Motorsports hopes to have an entry in the series for many years to come. I would like to thank our driver coaches Mike Potekhen and Tom Dyer and Mechanics Cam Muldner and Matt Jackson for all the help to win the championship. Also the other competitors in the FCC for the intense competition. See you at the winter series race at Fontana."
Ryan Ruth - Ruthless Motorsports (Peter Workum's Engineer)

---
"I would like to thank the FCC Championship presented by Goodyear for putting on a great series. Telo, Ben and Mark have all been great to work with and in my opinion FCC runs one of the premier amateur open wheel series in the country. The competition in the FCC is intelligent, serious and intense making it a great place to race nationwide. On behalf of my sponsor, Collectible Machine Trading, LLC., I would also like to thank Ryan Ruth our engineer, Mike Potekhen and Tom Dyer driver coaches and Cam and Matt our mechanics, both for making the Number 11 Formula Mazda a trouble free ride for the entire season, as well as for not losing their minds as I attempted to figure a few things out about how to drive a race car during the last 11 months. In addition I believe that Moses Smith deserves mention for running a great operation in support of the Formula Mazda Race Car. We never wanted for parts or informed advice from the manufacturer. Most importantly I would like to thank my wife Jo and our family for allowing me the opportunity to participate in competitive motorsports."
Peter Workum 2011 FCC presented by Goodyear West Coast Formula Mazda Champion

About The Formula Car Challenge presented by Goodyear: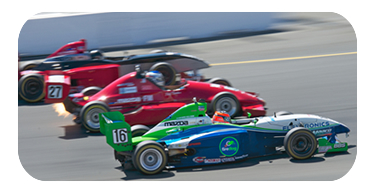 The Formula Car Challenge presented by Goodyear is a regionalized open wheel racing series with an annual national championship. There are multiple regions across the country, and each region has unique features and events.

Once a year the regions meet for the NASA National Championships. The championship features a multi-class format -Formula Mazda (FM), Pro Formula Mazda (PFM), and the FormulaSPEED2.0 (FS2.0). All classes are powered by Mazda, and equipped with Goodyear Racing tires.

Each region is supported by a Region Promoter who is well versed in racing, and who can provide assistance to teams and independent drivers.

The series is partnered with Goodyear, Mazda USA, MAZDASPEED Motorsports Development, Red Line Oil, GoPro and NASA Pro Racing.