Next S.W.I.M. Coalition Meeting
Wednesday, September 22
10am -12pm
Pratt Manhattan
144 W 14th St
New York, 10011

Member Spotlight: Riverkeeper Monitors the Hudson
This summer marked Riverkeeper's fifth season of water quality sampling throughout the Hudson River Estuary. View a summary their program and the condisitions they have observed this year!
S.W.I.M. presents MINDS IN THE GUTTER at URBAN GREEN EXPO
Come view Minds in the Gutter, our exhibit of innovative stormwater management strategies for the pubilic right of way, at the URBAN GREEN EXPO 2010, September 29 - 30


Urban Green Expo is an annual two-day conference presented by Urban Green Council, the New York Chapter of the US Green Building Council. Urban Green Expo features over 40 educational sessions, dozens of speakers, and a vibrant trade show. Opening Keynote by William McDonough!
Who We Are
Ashokan Services Inc
ARUP
Bronx Council for Environmental Quality Bronx Initiative for Energy and the Environment
Bronx River Alliance Coastal Marine Resource Center Cook + Fox Architects
The Downtown Boathouse
Eastern Queens Alliance
Full Spectrum
Friends of Brook Park Friends of the High Line
The Gaia Institute
Going Coastal
Gowanus Dredgers Gowanus Oyster Garden Stewards Green Apple Corps
Landmark West!
Long Island City Community Boathouse
Lower East Side Ecology Center
Manhattan Island Foundation
Metropolitan Waterfront Alliance
Mosholu Preservation Corporation
Mothers On the Move Natural Resources Defense Council
Natural Resources Protective Association Neighborhood Initiatives Development Corporation
Newtown Creek Alliance
New York City Soil and Water Conservation District
New York Harbor School
New York/New Jersey Baykeeper
New York Public Interest Research Group
New York Restoration Project
Newtown Creek Alliance
North Brooklyn Compost Project
North Shore Waterfront Conservancy of Staten Island
Nos Quedamos
The Point CDC
Pratt Center for Community Development
The Redhook Boaters Regional Plan Association
Riverkeeper
Rockaway Waterfront Alliance
Rocking the Boat
Sebago Canoe Club Solar 1
South Bronx Economic Development Corporation
Staten Island Taxpayers' Association
Sustainable South Bronx
The Urban Divers Estuary Conservancy Transportation Alternatives
Trees NY
Urban Agenda
Water Resources Group
Youth Ministries for Peace and Justice
Greetings from the S.W.I.M. Coalition!
Welcome to our first ever newsletter, hot off the virtual press! Here we will do our best to capture what has been a very busy year for us...full of wonderful wonk work, fun events and "capacity building".

Thank you for being a part of the S.W.I.M. Coalition, whether you are a regular attendee of our events and meetings, an amused reader of our informative emails, or a casual observer aligned in spirit. We have made great strides since our founding in 2007 -
has it only been three years?
- because of your support and participation.
In the past year we have developed a new website, matured our mission and platform, and updated our terms of membership. When you are done perusing this fascinating newsletter, why not head over to www.swimmablenyc.info and see what's good?
Yours truly,
Kate Zidar
Coordinator
Stormwater Infrastructure Matters (S.W.I.M.) Coalition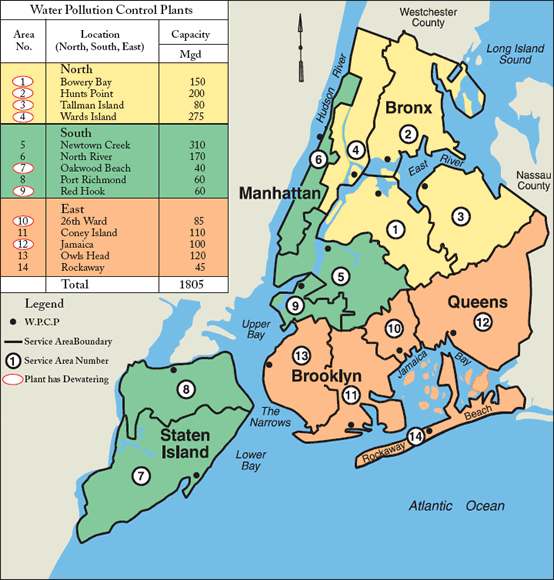 S.W.I.M. Policy Review


TMDLs! Water Rates! Public Participation!



We have been working hard to make sure water quality standards are meaningful, new incentives for stormwater management are created, and that the public is involved in the process of developing a Green Infrastructure agenda for NYC.

S.W.I.M. joined forces with over 25 organizations on a letter to EPA Regional Administrator Judith Enck, calling on the agency to ensure that the total maximum daily load (TMDL)under development for discharges of pathogens to the harbor protects public health and strives for swimmable/fishable water quality. A TMDL defines the maximum amount of a pollutant that can be discharged while achieving compliance with health-based and ecologically-based water quality standards. Ms. Enck sent a strong message of support for our position in her reply to the NY and NJ state environmental commissioners and adopted our call for the states to abandon the approach of using "seasonal averages" to measure water quality compliance.

S.W.I.M. delivered testimony before the NYC Water Board on Department of Environmental Protection's (DEP) proposed water rates for FY 1010-2011. The annual rate-setting process followed on the heels of DEP's Water and Sewer Rate Study, which examined various possible changes to the water rate structure, including the creation of a separate stormwater charge. Such a charge could be used to more equitably allocate the estimated 10% to 20% of DEP's annual expenses that are attributable to stormwater management (including combined sewer overflow abatement) and create incentives for the use of sustainable "green infrastructure" approaches to stormwater management that, ultimately, will achieve cost-savings for DEP. Also, DEP is instituting a pilot project to apply a separate stormwater fee to stand-alone parking lots, with credits for reducing runoff.

We support the concept of a stormwater charge for New York City with several caveats - that the fee be paired with an efficient credit program to offer rate payers relief in exchange for on-site stormwater management, that the DEP offer clear instruction and economically feasible ways to obtain the credit, and that the revenues generated by the stormwater charge support the implementation of Green infrastructure in New York City.

Most recently, the S.W.I.M. Coalition prepared a letter and set of recommendations for Commissioner Cas Holloway, regarding public participation in the planning process for long term CSO control. The document expressed our interest in seeing the "official" Long Term Control Plan process resume, and specified how a meaningful public process can help incorporate a broad Green Infrastructure approach into the city's LTCP, as well as support the successful implementation and stewardship of GI throughout New York City.

All documentation for the above policy actions can be found on our website HERE.

Minds in the Gutter
An exhibit, an event and beyond...


Minds in the Gutter is an ongoing call for designs that respond to the following question:
How can New York City utilize its existing 6,000 miles of roadway and accompanying 12,000 miles of sidewalk as an opportunity for stormwater management?
This S.W.I.M.-sponsored project began as a juried design competition that resulted in an exhibit of 16 boards that represent bright ideas for the gutter from professional firms, city agencies, students, community-based organizations and concerned citizens. Background information on the project was featured on
Urban Omnibus
.
The exhibit was initially launched with a panel and viewing at the Museum of the City of New York on Earth Day, April 22, 2010. This event was attended by over 200 "do-ers and dreamers" in the field of stormwater management and produced a lively discussion moderated by Deborah Marton, Executive Director of Design Trust for Public Space.
Today, Minds in the Gutter continues as an ongoing call for innovative designs that manage stormwater in the public right-of-way. You can become involved by submitting your ideas on the
Minds in the Gutter
website, viewing the exhibit as it travels about town, and participating in future events! Next stop is at
URBAN GREEN EXPO
...
New S.W.I.M. Media
All the kids are doing it.
We have retooled our website to offer readers the latest stormwater-related info, "member spotlights", coalition updates and event announcements in a new, easy-on-the-eyes format. You can even let the website come to you by
subscribing to our RSS feed
.
You can also become our friend on the
Facebook
, and contribute stormwater-related news, images and links to our wall.
As if that's not enough, we are now on
Twitter
, uploading live reports of CSO overflows and other stormwater happenings. Follow us and contribute photos to our feed!
S.W.I.M. Events
We support our members by participating in or sponsoring events!
Earlier this year, S.W.I.M. joined a panel discussion on stormwater management for
GreenHomeNYC
's March Green Building Forum, where we were joined by Vincent Lee from
ARUP
and Esther Yang from
Fordham Bedford Housing Corporation
to discuss all aspects of stormwater policy, design and implementation in New York City.
After our May public meeting, S.W.I.M. members were invited on a tour of
Brooklyn Bridge Park's Pier 1 and its various stormwater management features
, thanks to
Brooklyn Bridge Park Conservancy
and the architects of
MVVA
.
In July,
Rocking the Boat
invited us to join in their Community Rowing program, where teen apprentices toured us around the Bronx River in their handmade Whitehall rigs. If you haven't been out on the water with these young people yet, don't miss their last free summer sessions Sept. 12 and 18 from 12-5pm at Hunts Point Riverside Park.
S.W.I.M. made a strong showing at
Metropolitan Waterfront Alliance
's
City of Water Day
, bringing our tabling display - including Center for Urban Pedagogy's Sewer In a Suitcase! - as well as the Minds in the Gutter exhibit. S.W.I.M. Coordinator Kate Zidar spoke on a
panel titled "Water, Life, and the Waterfront: The Interconnections Locally and Globally" with Loren Talbot and Jasper Goldman, Filmmakers of City of Water, Renee Vogelsang, Food and Water Watch and Bill Woods, NYC Department of City Planning.
Most recently, the S.W.I.M. Steering Committee joined
Riverkeeper'
s boat captain John Lipscomb and
El Puente
Founder Luis Garden Acosta
aboard the patrol boat "R. Ian Fletcher" to tour the upper reaches of the Newtown Creek
at the end of July.
Check out photos of these and other past events on our
website
, and let us know your ideas for participation in future events! Send your thoughts directly to
swimmablenyc@gmail.com
.
Plans we are following...
Keep your eyes on the prize!
NYCDEP Long Term Control Plan for Combined Sewer Overflow (LTCP)
- The LTCP process, as required by the Clean Water Act, will develop a comprehensive plan to control CSO for each of New York City's waterbodies and their drainage basins. In June 2007, NYC DEP submitted draft CSO "Waterbody/Watershed Facility Plans" (WWFP) - precursors to the LTCPs - to the state Department of Environmental Conservation (NYS DEC).
Enough acronyms yet?
Over 3 years later, most of these WWFPs have not yet been finalized -- they remain under discussion between NYS DEC and the City. NYS DEC did recently approved the WWFP for the Bronx River,
which is now available
. Based on that WWFP, the City is due to submit a complete LTCP for the Bronx River in January 2011. Neither the city or state have provided any further details yet about the process they will follow to develop that comprehensive plan -
including any opportunities for public participation...

Hudson-Raritan Estuary (HRE) Comprehensive Restoration Plan (CRP)
- This summer, members of the public were invited to weigh in on this plan for the restoration of the Hudson Raritan Estuary by the US Army Corps of Engineers and The Port Authority of New York & New Jersey. The draft plan is available online
here
.
Vision 2020: NYCs Comprehensive Waterfront Plan
- The Department of City Planning is currently preparing a Comprehensive Plan for the over 500 miles of New York City's waterfront.
Background materials, notes from public meetings, and a comment form are online.
Draft recommendations were recently released for comment, and the next public meeting is in early October. Comments will be accepted into November.
NYC DEP Report: An Adaptive Management Strategy for Reducing CSOs
- This report has been described by DEP as "the City's road map for a healthier harbor and a greener city" that will "eventually inform the CSO Long Term Control Plan (LTCP) process for NYC waterbodies." We are looking forward to the imminent release of this report which, "provides the framework for DEP's plan to meet or exceed water quality standards through an Adaptive Management Strategy together with cost-effective grey infrastructure investments." Anyone seeking more information can contact DEP at sustainability@dep.nyc.gov.
Take Action!

Green Roof Tax Credit Survey and Swimmable/Fishable Petition