Southington Education Foundation, Inc.
Our Mission
The Southington Education Foundation, Inc. is committed to instilling a life-long love of learning in all children through innovative, creative learning experiences that expand upon existing educational opportunities. The Foundation will partner with the community to secure resources, inspire excellence and enrich student achievement.
Upcoming Events
Jan. 12:
Exec & Directors Meetings
Feb. 9:
Exec & Directors Meetings

Mar. 8:
Exec & Directors Meetings

Apr. 21:
6th Annual
Community Spelling Bee

Join SEF

We're always looking for members to help us achieve our mission of instilling a love of learning in our children. If you are interested in joining us, please contact Jan Galati.

Season's Greetings!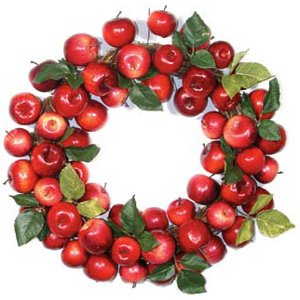 The SEF wishes you and all those close to you a joyous holiday season and a new year filled with happiness and hope for a world at peace.

To all Southington students, we wish you the gift of becoming life-long learners.
To all our teachers and administrators, we wish you the gift of 3 Rs: Renewal, Revitalize, and Rejuvenate. Renewal in the faith of your profession, Revitalize the passion in teaching, and Rejuvenate the desire to make a difference.





Happy Holidays!
Save the Date for the Bee!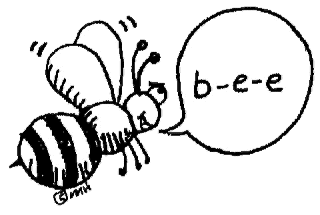 The SEF Challenges You to Spell
"E-X-C-E-L-L-E-N-CE"! at the
6th Annual Community Spelling Bee,

April 21, 2016 at Southington High School.

$300 per team ($100 per student team)

If you would like to field a team, or if you would like to help plan the event, contact our Spelling Bee Chairperson, Donna Gilewski at Gilewski2@aol.com.


7th Annual Gala is a Success!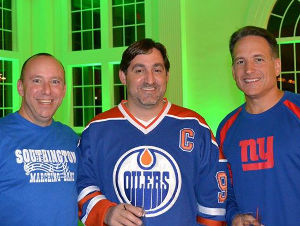 Our Seventh Annual Fan of the Foundation Gala, held Sep. 25 at the Aqua Turf, was another huge success for Southington Public School students.
With a theme of "Tailgating at the Turf!" attendees dressed in their favorite sports apparel and dined on tailgate-style appetizers and entrees.


The talented Max Reiss, political reporter for NBC Connecticut, emceed the live auction. From Patriots Tickets, to Wine Pairings with Tapas for eight, to an Apple Watch, to some terrific vacations, Foundation Fans were encouraged by Max to "up the ante" and bid top dollar for each item.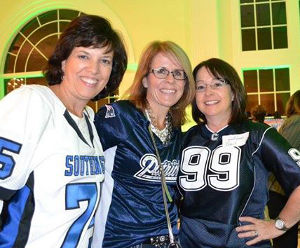 The silent auction brought its own brand of fun because of the unique items up for bid including student artwork, "Principals for the Day" opportunities, PTO Baskets, tickets to sporting events, spa and restaurant gift certificates, and so much more.
This year's Fan of the Foundation Gala event raised $17,000. All proceeds are distributed via grants to the district's classrooms. The SEF to date has awarded over $165,000 to fund enriching initiatives that enhance educational opportunities and promote lifelong learning.

Support SEF as you Shop Online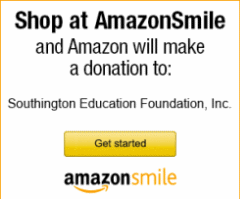 What is AmazonSmile?
AmazonSmile is a website operated by Amazon that lets customers enjoy the same wide selection of products, low prices, and convenient shopping features as on Amazon.com. The difference is that when customers shop on smile.amazon.com, the AmazonSmile Foundation will donate 0.5% of the price of eligible purchases to the charitable organizations selected by customers.

How do donations go to SEF?
When first visiting AmazonSmile, customers are prompted to select a charitable organization from almost one million eligible organizations. Simply enter "Southington Education Foundation" and you're good to go. But, we make it even easier - click the "Get Started" button above or follow this link:
http://smile.amazon.com/ch/94-3480746
Will products cost more? Will the donation be added to my purchase price?
No. Your shopping experience on AmazonSmile is exactly like it is on Amazon.com and the prices for products are exactly the same. When you make your purchase, AmazonSmile Foundation will donate 0.5% of the price to the Southington Education Foundation.