Course Registrations
To complete the online registration for courses, webinars, or self-paced learning, continue with the screens until you get a confirmation.
If you do not receive an email confirmation, please contact
SEFLIN
.
Sunshine State Leadership Institute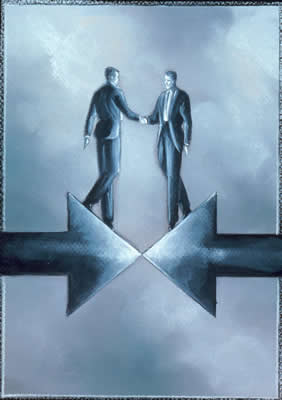 Apply for the ten-month leadership program by June 1, 2012.
Joe Murphy is Keynote Speaker on July 26
Library Evolution Meets Tech Revolutions is the title of the keynote for SEFLIN's Technology
Revolution conference at Kovens Conference Center
July 26, 2012
Registration will open in late May

Sue Polanka at SEFLIN Virtual Conference
Sue Polanka will be the featured afternoon speaker at the Virtual Conference, eBooks: Benefits, Challenges and the Future.
The Virtual Conference will be September 21, 2012 from 10:00 to 4:00 EDT.

Join Our List

| | | |
| --- | --- | --- |
| SEFLIN Newsletter | May 2012 | |
It was the best of times, it was the worst of times
SEFLIN has so many positive things happening this spring. The Conference Planning and Virtual Conference Planning committees are making progress on plans for the Regional Conference on July 26 at the Kovens Center and for the Virtual Conference on eBooks that will be held on September 21.
The final draft of the SEFLIN Strategic Plan is completed and is to be reviewed by the Board of Directors at their May 18 Meeting. The Board will also be reviewing major changes for simplifying SEFLIN membership and dues.
The Southeast Florida Municipal Libraries Digital Consortium is launched. The Technology Petting Zoo sessions for hands-on practice with ebook gadgets are scheduled.
And then -- the news of the veto of Library Cooperative funding for next year arrived. This doesn't change everything, but it will change a lot. Please stay tuned.
Governor's Veto is a Surprise

SEFLIN to lose Library Cooperative Funds in 2012-2013

Governor Scott vetoed MLC funding for 2012-13. This loss of funds will hurt severely in the fiscal year beginning October 1. The funding can't be restored this year, but Florida libraries need it to be restored for 2013-14. Please write Governor Scott and tell him why SEFLIN is important to your library and ask him to include funding for the MLCs in his 2013-14 Budget recommendations. We need to show the Governor why he would want to recommend funding.

Office of Governor Rick Scott

State of Florida

The Capitol

400 S. Monroe St.

Tallahassee, FL 32399-0001

You can e-mail Governor Scott from his website.
Southeast Florida Municipal Libraries Digital Consortium

New eBook Service Available

The new Southeast Florida Municipal Libraries Digital Consortium launched during National Library Week. The launch is the result of many months of meetings, communications, and waiting. Congratulations to these libraries on their determination and progress.

The Southeast Florida Municipal Libraries Digital Consortium consists of thirteen municipal libraries in Broward and Palm Beach counties. Consortium members in Palm Beach County are Boynton Beach City Library, Delray Beach Public Library, Highland Beach Library, J Turner Moore Library - Manalapan, Lake Park Public Library, Lake Worth Public Library, Lantana Public Library, North Palm Beach Library, Palm Springs Public Library, and Riviera Beach Public Library. Consortium members in Broward County are Oakland Park Public Library, Parkland Library, and Richard C. Sullivan Public Library of Wilton Manors.
Technology Petting Zoo: eBook Readers

Hands-On Training

A Technology Petting Zoo project includes half-day hands-on sessions featuring the most popular devices including the new Kindles, Nooks, and iPads. Participants will learn the basic operation of popular eBook readers and portable devices and how to access and download library content.



Leading Your Library to Excellence

Featured Class in June with Linda Bruno

Don't miss this opportunity to spend time reflecting on the human side of leading. You'll come away refreshed and rejuvenated - with valuable information that will help you perform your job more effectively. And that makes work more fun - for everyone!

Linda Bruno will lead the

Leading Your Library to Excellence

full day class. Linda has been developing and conducting training seminars for more than ten years. She is Certified with Development Dimensions International and Achieve Global and has developed many customer service and management topics.
Love Your Customers (DVD)

John O'Hurley On Customer Service

Love Your Customers (28 minutes) demonstrates that in whatever line of work, customer service is a direct extension of the way both you and your company are viewed by the customer.

In Love Your Difficult Customers (11 minutes), learn not only how to satisfy an angry customer, but also, if handled correctly, to turn an angry customer into a loyal champion.

SEFLIN members can register to borrow and view the two topics on this new self-paced DVD,

Love Your Customers

.
2012 State of American Libraries

Review top stories and trends

The report, issued as a special digital supplement to American Libraries looks at trends such as limiting library e-book lending, budget cuts, and book challenges that are placing free access to information in jeopardy. The top 10 frequently challenged books includes recent and classic titles. The report also takes a look at trends for public, school, and academic libraries.