Please enjoy this week's STEM Ed update

.



Coalition Update:
Coalition Executive Director Testifies at House Science Committee
On July 26, the Executive Director of the STEM Education Coalition, James Brown, testified at the
House Committee on Science, Space, and Technology Subcommittee on Research and Technology. The hearing was entitled, STEM and Computer Science Education: Preparing the 21st Century Workforce.
Fellow witnesses included: Mr. Pat Yongpradit, Chief Academic Officer, Code.org; Dr. A. Paul Alivisatos, Executive Vice Chancellor & Provost, Vice Chancellor for Research, and Professor of Chemistry and Materials Science & Engineering, University of California, Berkeley; and Ms. Dee Mooney, Executive Director, Micron Technology Foundation. Read more
here
.
Stay in the Know:
Latest STEM Education Policy News
Trump Ed. Dept. Changes Process for ESSA Feedback
EdWeek
Trump Donates $100,000- His Second Quarter Salary- To Education Department for Science Camp
Washington Post
Education Secretary Betsy DeVos announced at the White House on Wednesday that President Trump was donating $100,00
0, his salary for the second quarter of the year, to the Education Department to help fund a science camp.
The headline of the news release issued by the Education Department said: "Secretary DeVos Accepts President Trump's Q2 Salary as a Donation for STEM-Focused Camp." STEM refers to science, technology, engineering and math. Read more here.
Betsy DeVos, Ivanka Trump Team Up For Girls' Reading Event at Smithsonian Museum
ABC News
Secretary of Education
Betsy DeVos
teamed up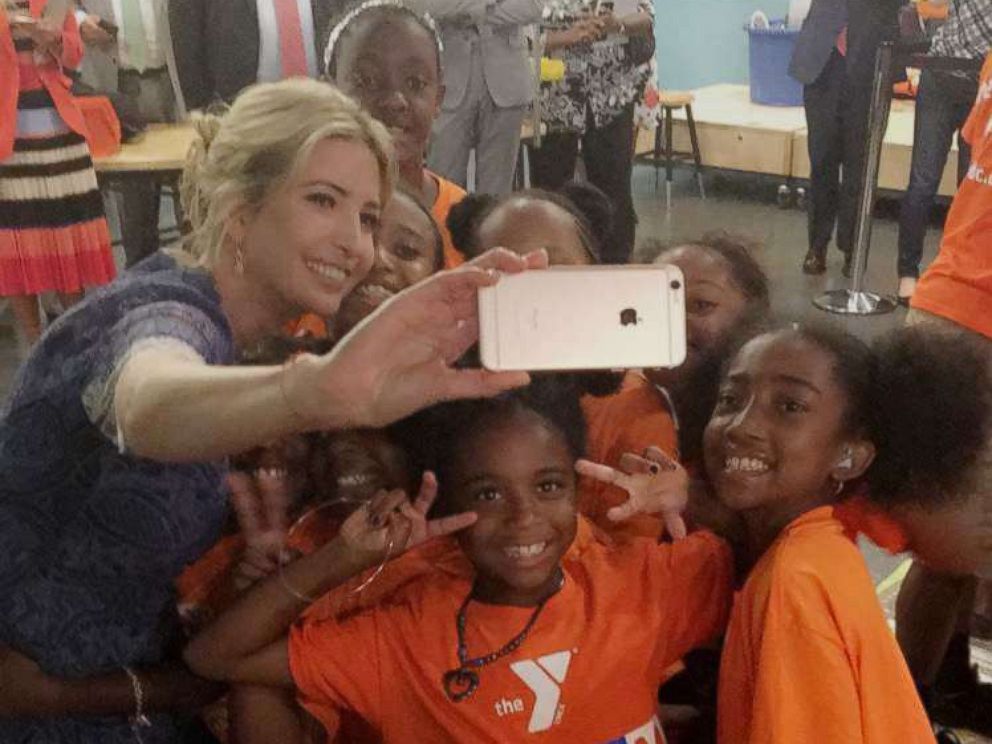 with
Ivanka Trump
on Tuesday at the Smithsonian's National Museum of American History, where the the pair read to a group of girls in an effort to excite them about science, technology, engineering and math (STEM).
The pair took turns reading "Rosie Revere Engineer" -- which Trump said is her 6-year-old daughter Arabella's favorite book -- to a group of 6-to-10-year-olds from the Boys and Girls Club and a local YMCA in the Washington, D.C., museum's SparkLab. Continue reading here.
Around the Community:
Girl Scouts Add 23 STEM Badges
The Girl Scouts want to see more women in STEM careers.
The organization on Tuesday announced it is adding 23 new badges related to science, technology, engineering, math and the outdoors.
Girl Scouts can now earn badges through activities like prog
ramming robots, designing model race cars, writing code and going on environmentally conscious camping trips.

The Girl Scouts of the USA, founded in 1912, has created badges with the help of organizations like

Code.org

, SciStarter, GoldieBlox and the Society of Women Engineers. Continue reading here .
Schools Are Missing What Matters About Learning
The Atlantic
When Orville Wright, of the Wright brothers fame, was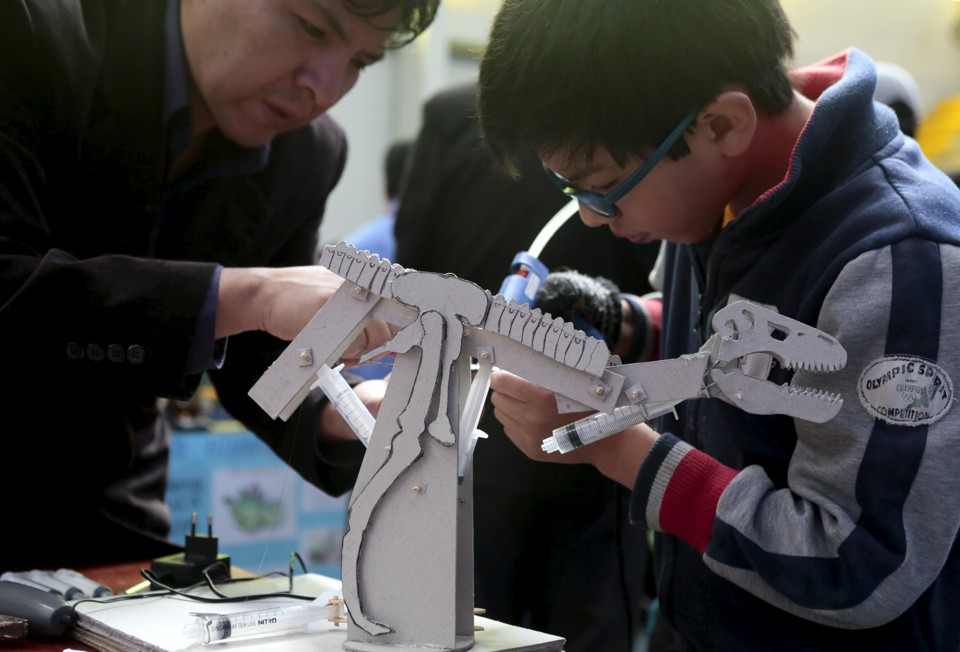 told by a friend that he and his brother would always be an example of how far someone can go in life with no special advantages, he emphatically responded

, "to say we had no special advantages ... the greatest thing in our favor was growing up in a family where there was always much encouragement to intellectual curiosity."

Continue reading
here
.
NCTM ESSA Toolkit
"
Now is the time for our mathematics education community to do what we can to ensure that state plans adequately support teachers and the teaching of mathematics. "
Utilize the toolkit
here
.
Join the Coalition!
We at the STEM Education Coalition hope you have enjoyed this week's edition of the STEM Ed Newsletter.
Any organization may join the Coalition, and there is no cost to become an Affiliate Member. Affiliate members are listed on our website, receive periodic communications on policy matters, and will be signed up for the weekly newsletter.
Your organization can also apply to join the Coalition's Leadership Council, where they play an active role in setting the public policy agenda for the Coalition and are invited to participate in frequent interactions with policymakers.
If you would like to join the Coalition at any level, please read our message to prospective members or email us at info@stemedcoalition.org.
We appreciate your continued support and involvement.
Our Coalition's Co-Chairs
-------------------------------------------------------------
STEM Education Coalition
STEM Ed Newsletters
Archive:
Want to look up an old article?
All of the STEM Ed's previous newsletters are archived on our website for your convenience.
STEM Ed Coalition on Twitter