__________________________________________________________

Manasota SCORE 0116 Newsletter

Purpose + Passion + Enthusiasm
= SUCCESS!
April, 2013
You're in business
for
yourself but not
by
yourself.
Small Business Mentoring * Small Business Education * On-Line Resources
From the Editor

Richard Randolph Community Outreach Team Leader




"Until one is committed, there is hesitancy, the chance to draw back.

Concerning all acts of initiative and creation, there is one elementary truth that ignorance of which kills countless ideas and splendid plans: that

the moment one definitely commits onese

lf, then Providence moves too. All sorts of things occur to help one that would never otherwise have occurred. A whole stream of events issues from the decision, raising in one's favor all manner of unforeseen incidents and meetings and material assistance, which no man could have dreamed would have come his way.

"Whatever you can do, or dream you can do, begin it. Boldness has genius, power, and magic in it. Begin it now." (

attributed to Johann von Goethe)

Burn The Ships

On April 21,1519, Hernando Cortez landed near the site of

Cortez burned
the ships!

Veracruz, Mexico with one objective...

to seize the great treasures known to

be there. His small army faced overwhelming enemy forces and the very real possibility of failure. To prevent all thought of retreat, he ordered all the ships to be burned. The army now had only two choices: Victory or death. That, my friend, is commitment!

Commitment to your Purpose, plus your unique Passion for your idea, combined with demonstrated Enthusiasm are elements required to persevere and prevail in this challenging world.

Nobody ever promised it would be easy! Entrepreneurship is no game for the faint-hearted. When you make that decision to "pull the trigger" and launch your new venture, know in advance that it will take all of your courage, energy, ingenuity and inner resources to make it happen.

After many years working with Small Business Owners, I consistently hear two things from those who have succeeded over the years:

First: "This was the hardest thing I have ever done! In fact, if I had known how hard it was going to be, I would never have started!"

Second: "This was the best, most fulfilling, most satisfying and most personally rewarding thing I have ever done! I wouldn't have missed it for anything!"

So from Manasota SCORE, we pass along these words from Blaise Pascal:

"I bring you the gift of these four words: I believe in you."




Trust in our motto:

You're in business

for

yourself, but not by yourself!




Very best wishes for a successful journey!



Passion and Enthusiasm
So many of our dreams
at first seem impossible,
then they seem improbable,
and then, when we summon the will,
they soon become inevitable.
~ Christopher Reeve
Nothing is impossible. Impossible is nothing!
Notable Quotes
Dr. Martin Luther King, Jr.
Faith is taking the first step even when you don't see the whole staircase. ~ Martin Luther King
---
You don't have to be great to start, but you have to start to be great. ~ Joe Sabah
---
Decision is the spark that ignites action. Until a decision is made nothing happens. ~ Wilfred A. Peterson
---
Dreams get you started; discipline keeps you going. ~ Jim Rohn
---
Purpose creates an opportunity for value creation. Passion follows purpose. Passion creates energy, money is attracted to energy. ~ Garrett Gunderson
---
He can make me love something just by showing me the energy with which he loves it.
~ Heather Armstrong
---



Attitude

Matters!


A man came across three masons working at chipping chunks of granite from large blocks. The first seemed unhappy at his job, chipping away and frequently looking at his watch. When the man asked what it was that he was doing, the first mason responded, rather curtly, "I'm hammering this stupid rock, and I can't wait 'till 5:00 when I can go home."

A second mason, seemingly more interested in his work, was hammering diligently, and when asked what it was that he was doing answered, "Well, I'm molding this block of rock so that it can be used with others to construct a wall. It's not bad work, but I'll sure be glad when it's done."

A third mason was hammering at his block fervently, occasionally taking time to stand back and admire his work. He chipped off small pieces until he was satisfied that it was the best he could do. When he was questioned about his work he stopped, gazed skyward and proudly proclaimed, "I... am building a cathedral."

Three men, three different attitudes, all doing the same job.

_____________________________




Some men see things as they are

and say 'why'?
I dream things that never were and say 'why not'?

~ Attributed to Robert F. Kennedy

(Actually paraphrased from

a line in George Bernard Shaw's play

"Back To Methuselah")
Manasota SCORE Client of the Month
Dr. Patricia Campbell
Westbridge Veterinary Clinic
Mobile veterinary services
Dr. Patricia Campbell comforts
a happy patient
Patricia Campbell, DVM, CVA, MBA was not happy with the traditional style of Veterinary practice. So with the assistance of SCORE Mentor Jon Stuart, she opened her own mobile practice. But her journey was neither straight nor direct.
"I did not take the straight path to veterinary school. In fact, my path may hold more curves than most. I am not one of those people who knew as a child that they would become a veterinarian. My mother used to tell the story that I wanted to be several things growing up...including a nun and a secret agent," says Dr. Pat.
Following graduation from Brandeis University she worked for a bank and enjoyed a successful career in financial services. To support her advancement, she earned an MBA from Bentley College. However, over time her professional success no longer translated into personal satisfaction. To fill this void, she volunteered for local humane societies and became intrigued by veterinary medicine and animal health. It was then that she decided to become a veterinarian.
After graduation from Veterinary School, she has been a respected associate at practices in Massachusetts and Florida. As a practicing veterinarian she worked as an associate for two local practices after moving to Florida in 2004.
In addition to conventional therapies, she wanted to offer holistic, acupuncture, herbal and homeopathy treatments. Dr. Pat is an accomplished veterinary acupuncturist, completing certification through the International Veterinary Acupuncture Society (IVAS) in 2001. She is trained in TCM (Traditional Chinese Medicine) and certified by IVAS. These therapies by themselves or in combination with conventional therapies can be very effective in treating certain types of problems. And she wanted longer appointments so she didn't always feel rushed.
Jon Stuart
SCORE Mentor
To practice medicine way she wanted to required her to launch her own practice. "I found Manasota SCORE after searching the internet for local resources. I attended SCORE Workshops and Jon Stuart became my mentor. Jon gave me guidance regarding my business plan, advised me how to structure my plan and develop my business case so I was a strong candidate for a loan," says Dr. Campbell.
"Jon also had contacts with local banks who were interested in my business.
I received a loan from the SBA, but after doing research on mobile veterinary services I changed my plans. I purchased a 26-foot

s

pecialty-built
mobile practice that I drive to my client's residence. I became a
mobile veterinarian
-- Westbridge Veterinary Clinic
."
"Unfortunately, the SBA does not support mobile businesses. After more searching, I was able
to secure another loan to launch the business. I am now practicing the way I want, providing concierge service to my clients." She now has two employees to help the growing practice.
Westbridge Veterinary Clinic is a full service state-of-the-art mobile animal hospital based in Palmetto, Florida and serves all of Manatee county and parts of Sarasota and Pinellas counties. Their commitment is to provide quality veterinary care throughout the life of your pet. Services are designed to assist in routine wellness care for young, healthy pets; early detection and treatment of disease as your pet ages; and complete medical and surgical care as necessary during his or her lifetime
"My mobile clinic has all the equipment I need to practice including a surgery, digital x-ray, a clinical lab and more. It's everything I wanted. My clients love the service and their pets are treated in a low stress environment."
Margaret is feeling better after her LASER treatments.
(Dr. Pat is the one in the blue sweater.)
Dr. Campbell's business was featured in an article published on August 11, 2012 in the Bradenton Herald. To view a copy of that article, see: http://goo.gl/lq84A
Contact Information:
Dr. Campbell can be reached at 941-920-4010
View her website at www.westbridgeveterinaryclinic.com
See her Facebook page at
https://www.facebook.com/WestbridgeVeterinaryClinic?fref=ts
_______________________________________________________________________
Jon Stuart -- Joined Manasota SCORE in July 2005. Jon is a retired Assistant Professor, School of Business, Norfolk State University, Norfolk, Virginia where he taught from 1975-2005. He was a member of the Management and Marketing Department where he taught undergraduate marketing courses. In Sarasota, Jon taught Marketing for Ringling College of Art+Design and currently teaches at the University of Southern Florida (USF) Sarasota-Manatee Campus. Jon is a Past Manasota SCORE Counselor of the Year and respected Member of the Manasota All Stars top award winners.

__________________________________________

SAVE THE DATE!


Upcoming Events You Want To Attend

__________________________________________

April 11

Protect Your Intellectual Property:

Copyrights and Trade Secrets

Selby Auditorium, USF Sarasota/M

anatee Campus

Cosponsored by USF Sarasota-Manatee College of Business

Cost: This is a FREE program -- no cost to register and attend

Doors open / Hospitality / Registration at 9:00 am

Program begins at 9:30 am

Program concludes at 11:30 am

AGENDA

Copyrights and Trade Secrets explained

Common fatal assumptions and risks, and how to avoid them

How to gain protection under both common law and federal copyright law

Best practices for safeguarding Trade Secrets

Ownership issues, including employees and independent contractor issues

What is "fair use" -- what you can and cannot use of others' work

Internet, Social Media, and software issues

What you can do on your own, and when you should hire an attorney

Seating capacity is limited -- Early Registration is strongly encouraged!

For Program Details, Presenters, and

to register

, visit




To download the full descriptive brochure, including the Agenda, Presenters' Credentials

and more, visit




_______________________________________________________________________

May 20 - 24

National Small Business Week

Details next month!
"Learning is not attained by chance, it must be sought for with ardor
and attended to with diligence." ~ Abigail Adams
Manasota SCORE offers Workshops for new and existing businesses to assist entrepreneurs in starting and successfully growing your small businesses by discussing many key concepts and tools you'll need for your business to be successful.
>> Click on the colored titles to go directly to the description or registration page.<<
> Simple Steps for Starting Your Business
Saturday, April 6, 9:00--Noon at ComCenter
Note: These two "Startup Basics" workshops offer the same content.
Only attend one of the two offerings.
Saturday, April 20, 9:00--Noon at ComCenter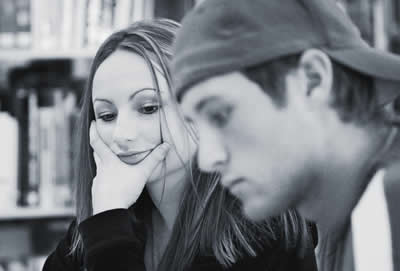 Saturday, April 27, 9:00--Noon at ComCenter
Saturday, May 04, 9:00--Noon at ComCenter
Saturday, May 11, 9:00--Noon at ComCenter
Saturday, May 18, 9:00--Noon at ComCenter
Marketing Essentials to Attract More Customers
Monday, April 8, 5:30pm--8:30pm at Argosy University
Find Ways to Improve Cash Flow and Profits
Monday, May 20, 5:30pm--8:30pm at Argosy University
Monday, April 15,
5:30pm--8:30pm at Argosy University
Monday, April 29,
5:30pm--8:30pm at Argosy University
Monday, May 13,
5:30pm--8:30pm at Argosy University
Manasota SCORE Mentor Doug Barber instructs a Simple Steps Workshop
To read course descriptions and register, see our web page:

To download a pdf version of the entire year of Manasota Workshops, including description, schedule and locations, click
Manasota Score Business Education Workshops for 2013
Workshop Tuition
Startup Basics is FREE!
All other workshops are $25.00, payable by credit card when you register or by check at the workshop.
SBDC Workshop -- Put Your Face on Facebook
FREE Small Business Marketing Workshops
sponsored by Comerica Bank
April 17 -- Put your Face on Facebook.
Learn how to create a page and promote your business.
Faciliated by Tami Patzer, Total Audience Market Immersion TAMI, LLC.
Location: Robert L. Taylor Community Complex
1845 34st Street, Sarasota FL
"What is important is to keep learning, to enjoy challenge, and to tolerate ambiguity.
In the end there are no certain answers." ~ Martina Horner
SCORE Association CEO
W.
Kenneth
Yancey
Interviewed
at Annual Awards Luncheon
SCORE Association CEO
W. Kenneth Yancey
SCORE Association CEO W. Kenneth Yancey spoke at the Manasota SCORE Annual Awards Luncheon in Sarasota that honored local small business owners and SCORE volunteers.
Many in the nationwide network of SCORE Association volunteers, over 12,000 retired and active business leaders, like to boast about the long history of companies they helped start and jobs they helped create.
That success doesn't only stem from helping would-be entrepreneurs with what to do. The group's volunteers, says CEO W. Kenneth Yancey, also excel at helping clients with what not to do.
Read the entire article from the Business Observer at http://www.review.net/section/detail/rise-above/
The Lighter Side...
Memorable Events This Month
HAPPY BIRTHDAY!!! Enjoy your next trip around the sun!!!


Jim Repp, CPA
Manasota SCORE Mentor

Jim Repp

-- April 9
Jim received a BBA in Accounting in 1971 and has been a Wisconsin Certified Public Accountant (CPA) since 1977. Jim was a tax accountant from 1969-1976 and was a manager of emerging business at Coopers & Lybrand's, Milwaukee office from 1977-1979.
In 1979 Jim co-founded Winter, Kloman, Moter & Repp, SC., a WI CPA firm, where he was a partner for 32 years. Jim's specialties included business startups, income tax planning, business sales and acquisitions, assurance services, financial statement preparations and personal financial planning. Jim has served clients in the manufacturing, professional services and distribution industries.
Jim and his wife Linda retired to Sarasota, FL in 2011.
Closing Thought...
It's the same each time with progress.
First they ignore you,
then they say you're mad,
then dangerous,
then there's a pause
and then you can't find anyone who disagrees with you.
Contact Manasota SCORE
If you're interested in boosting your firm's performance results, why not talk it over with a Manasota SCORE Mentor? With years of successful business experience, they might give you just the tips you're looking for! Visit us on line at
Your Manasota SCORE Team
You're in business
for
yourself but not
by
yourself.
Small Business Mentoring * Small Business Education * On-Line Resources
_______________________________________________________________
_______________________________________________________________
Manasota SCORE
2801 Fruitville Road, Suite 280

Sarasota, FL 34237

Phone 941.955.1029
CONTACT US

_______________________________________________________________