SVP MN's
Social Investment
Portfolio
Selected and funded by our Partners, the following are the high-impact organizations and prgrams that compose our Social Investment Portfolio
John Mauriel
Co-Service Leads
Bob Boucher &
Guff Van Vooren
Colleen Ebinger
Marty Leestma
Greetings!
Social Venture Partners packs a one - two punch. We create impact through our direct support of innovative social entrepreneurs serving children and youth and we collaborate with other organizations for collective impact. The collective impact comes from working in concert with other organizations such as The One Percent Club, Minnesota Community and St. Paul Foundations, Minneapolis Foundation, Greater Twin Cities United Way, and the Carlson School of Management. In some of these cases we work as a collaborator with one other organization, in others, the School Readiness Funders Coalition for example, we are part of a multi-organization alliance.
As an organization primarily composed of business people that serve organizations in the nonprofit sector, SVP is perfectly situated to be a force for collective action. That is why we have adopted "Better Together" as our theme for EPCON: The Engaged Philanthropy Conference.
EPCON 2011 will bring together hundreds of people from business, nonprofits, and philanthropy that we aim to combine into a fun and powerful collective impact mash-up. We have designed EPCON 2011 so that the individuals and organizations attending can build new relationships that will continue long after the conference.
Archimedes said, "Give me a lever long enough and a fulcrum on which to place it, and I shall move the world."
Collective impact is that lever, and SVP can be the fulcrum.
SVP MN HOSTS OUR 2011
EPCON: THE ENGAGED PHILANTHROPY CONFERENCE
Thursday, June 16th, 9:00 am - 4:00 pm
Hyatt Regency in downtown Minneapolis
PLEASE REGISTER TODAY!
Ever wonder what 600 - 700 cross-sector civic philanthropists working together in a ballroom for 7 hours can do together to move towards a stronger, healthier and more vibrant Minnesota? What do you think a better together Minnesota looks like when we connect citizens' talents, skills, and networks to work towards social change?

MN hearts engaged philanthropy! Snap shot of the enthusiastic crowd at the 2010 EPCON: The Engaged Philanthropy Conference.
We invite you to find out at the fourth annual EPCON: The Engaged Philanthropy Conference on June 16th. This day long community gathering is a tremendous opportunity for SVP MN to connect like-minded and hearted individuals around engaged philanthropy, social innovation, and collective impact to solve social problems. The gathering is designed to inspire and provide practical insights into cultivating a lifestyle of engaged philanthropy within our community!
We encourage partners to register before May 16th!
A SPECIAL THANK YOU TO OUR EPCON PLANNING TEAM!
Much gratitude to our Partner Lead and Board Member Jill Whitnah, who has been working hard with our Planning Team: Katy Sullivan, Colleen Ebinger, Ron Anderson, Betsy Altheimer (Spingboard for the Arts), and Irene Fernando (STLF.) Thanks for helping us design an outstanding event!
SVP MN is incredibly excited to host this event for our community and look forward to seeing everyone on June 16th! Please contact Hanni at hwenker@svpmn.org for more details on sponsorship opportunities and table sales.
DO YOU BELIEVE IN THE

COLLECTIVE MPACT

AND

POTENTIAL

OF ENGAGED PHILANTHROPY AND SOCIAL INNOVATION?
SVP MN NEEDS YOU & YOUR NETWORKS TO HELP PROMOTE EPCON!
Our goal is to have 600 attendees registered for the conference. SVP To reach our goal SVP needs to register 260 attendees! May is our go-to month for selling tickets and we need your help to promote this important SVP MN gathering in the community. Please consider:
* Purchasing or helping to sell table(s) of ten within your networks
* Emailing your contact list event details
* Promoting EPCON on your web site and calendar of events
* Introducing Brad to potential sponsors
* Engage your social media network by tweeting about EPCON at #EPCON
SVP MN is incredibly excited to host this event for our community and look forward to seeing everyone on June 16th! Please contact Hanni at hwenker@svpmn.org for more details on sponsorship opportunities and table sales.
WELCOME NEW SVP MN PARTNERS

Please join us in welcoming three new partners to SVP MN! Meet Chris Smith, Jeff Arnesen, and Paul Melancon :

Chris Smith
At work, Chris is a venture capitalist and partner with Minneapolis-based Coral Group. At home he's a husband and father who values spending time with his family. Chris describes his wife, Nell, as an energetic partner. The couple has three children, eldest Josh is a very enthusiastic five-year old; Cameron, age three, is persistent in nature and has a big heart; and their youngest, ten-month old Mary, is all smiles.
We asked Chris, What excites you about SVP MN?
"Excited to be involved with a like-minded group that is so focused on fostering initiative to better our common good."
Jeff Arnesen
Jeff Arnesen is a Director with international investment bank Houlihan Lokey. Here in the Minneapolis office, he is responsible for Financial Sponsor coverage, managing client relationships and new business development. Jeff is also the chairman of the Minneapolis branch of Business Forums International, is the 2011 President and serves on the Board of Directors of the Association for Corporate Growth Minnesota, serves on the board of directors of SVP MN investee Baby's Space and the advisory board for Summit Academy OIC.
Jeff counts among his loved ones his wife of thirteen years, Donna; his son Luke (age sixteen); and daughters Alexis (thirteen) and Katelyn (nine).
Jeff, Why did you join SVP MN?
"Quite simply, I am not a person that "gives to charity" by writing a check; I want to see that the money is appropriately focused on delivery of service to those in need to dramatically change our society. I believe that I can bring significant value other than a personal check to make a change in our society. I am more focused on long term change and recognize that doing the right things for our youth can solve and in some cases eliminate many longer-term issues facing society. From my interaction with Social Venture Partners, I believe that partners in Social Venture Partners have similar beliefs."
Paul Melancon
Paul Melancon and his wife Nicole live in Southwest Minneapolis with their highly energetic and inquisitive six-year old son Max, and their four-year old daughter Sophia - who would describe herself to you as "pretty and fancy." The family spends time together but also enjoys their own activities: Nicole loves to travel and write. Max and Sophia prefer to put their energies into legos and princesses, respectively.

Paul, What do you do for work and for excitement? "In the little bit of free time I have between my job as a Financial Advisor at Merrill Lynch and raising my family, I enjoy running and hiking, and I am an avid college football fan. I'm really excited to learn about a variety of non-profits involved with SVP MN and to be able to utilize my business background to work with them."


Interested in learning more about SVP MN and ways that you can become involved with your skills, networks, and resources as an engaged philanthropist? Call or write Executive Director, Brad Brown at (952) 844-5220.
SVP MN Partners in Action
COMING SOON SVP MN PARTNERS CORNER
Do you have a personal or professional update to share with our partnership? Did you recently join a board? Did you guide your company through an acquisition? Are you launching your own nonprofit? Perhaps you were elected to an advisory committee at the White House?
We want to hear from you!
Coming in next month's newsletter SVP's 'Partners Corner' - an opportunity to connect, engage, and learn about what's happening in the community through our network!
Please send all updates to Hanni at hwenker@svpmn.org.
SVP MN CELEBRATES OUR PARTNERS!
We want to thank all our partners for sharing yourself so generously with SVP. We are especially grateful to the following partners for renewing their contribution to our social investment portfolio and commitment to engaged philanthropy! The following partners represent renewals from November 2010 - April 2011.
Happy 9 Year Anniversary!
Eric & Kim Jackson
Phil & Margie Soran
Happy 8 Year Anniversary!
Mac Lewis
Happy 6 Year Anniversary!
Sarah Curfman
Happy 5 Year Anniversary!
Al & Sue Wollan Fan
Julie & Rick Krieger
Happy 4 Year Anniversary!
Rob & Carolyn Albright
Marty & Kathy Leestma
John & MaryAnne Mauriel
Jeff Tollefson & Jennie Olson
Steve & Jane VanTassel
Jill Whitnah
Happy 3 Year Anniversary!
Tom Hatch
Happy One Year Anniversary!
Chadburn Blomquist
Ron Anderson
"We make a living by what we get, but we make a life by what we give." ~ Winston Churchill
SVP MN ADDS A SPRING INVESTMENT CYCLE!


We would like to extend a big congratulations and sincere thank you to all of our partners as we wrap up our first-ever Spring Investment Cycle!! 2010 was a tremendous year of membership growth for SVP MN. We were able to add an investment cycle to our calendar with the increase in membership funds pooled into our social investment portfolio.
SVP MN's social investment portfolio is funded and created by our Partners on the Due Diligence Team and Regrant Team.
We would like to introduce your Spring Due Diligence Team headed by Partner Lead and Board Member Sarah Curfman: Ron Anderson, Paul Chestovich, Tim Huebsch, Paul Melancon, Mark & Pam Moret, Chris Smith, Steve Flagg, Taylor Larson, Jennie Olson, Bill & Christine Sand Bluhm, Fritz Ebinger, Brad von Bank & Kristin Pardue.
After several weeks of reviewing and evaluating applicants, the team has narrowed the pool to those who are best aligned with our mission and process. We are pleased to annoucne this cycle's finalists, including;
- Conflict Resolution Center, www.crcminnesota.org
- Joyce Pre-School, www.joycepreschool.org
- Rock Star Supply Co, www.rockstarsupplyco.org
The Due Diligence Team will make site visits over the next two weeks and take their investee recommendation to the Board on May 25th.
Stay tuned for the announcement of our newest investee!
SVP MN BRAND REFRESH LAUNCHED AT EPCON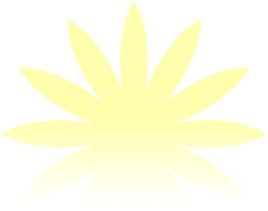 Over the past several months Partners Chad Blomquist, John Biondi, and Board Member Jane VanTassel have been working hard with the rest of the Marketing Team (Al Fan, Alex Johnston, Morgan Day, Ginger Sorvari Bucklin) to refresh the SVP MN brand with a strong, vibrant, and unique mark/logo that illumines the concepts of engaged philanthropy - humanity, progress, and entrepreneurism.
The Marketing Team had the goal of refreshing our brand to more accurately communicate our mission, as well as to reflect our excpetional partners and investees.
Please join us as we launch SVP MN's new look at EPCON: The Engaged Philanthropy Conference on June 16th!
GENESYS WORKS CELEBRATES NEW OFFICE: LARGER SPACE FOR A GROWING ORGANIZATION
Saint Paul Mayor Chris Coleman was on hand to celebrate the opening of the new Genesys Works office space in Bremer Tower in downtown Saint Paul.
Your funding fuels the dreams of tomorrow's CEOs: Genesys Works Young Professional Jennifer next to Saint Paul Mayor Chris Coleman dreams of becoming an executive leader at an international hotel group.
More than 100 Genesys Works students, staff members, and community partners came to inaugurate the new headquarters, where Genesys Works Young Professional Jennifer Viveros shared her background and her dream of becoming the CEO of an international hotel group.
As the 66 current Genesys Works Young Professionals finish their senior year and look towards college, Genesys Works is actively recruiting and interviewing its fourth class of students from the Twin Cities.
In 2011, Genesys Works will train and place 120 high school seniors from disadvantaged backgrounds in year-long IT internships, nearly doubling the size of the program and giving still more students a path out of generational poverty.
Interested in learning more about how Genesys Works. . .works? Please contact Executive Director and SVP MN Partner/Board Member Jeff Tollefson at jtollefson@genesysworks.org.
STUDENTS
TODAY LEADERS FOREVER REACHES 11,000 PARTICIPANTS!
March was in like a lion, stayed a lion, then left like a lion for Students Today Leaders Forever. STLF had its 10,000th participant on a Pay It Forward Tour and followed it up the next week with the 11,000th participant! Young people were spread across the country making an impact through service, practicing their leadership skills, and changing the world.
Two of the buses, while stuck for 11 hours on I-94 in a snowstorm, took in families whose cars had stalled or run out of gas while waiting for the road to clear. They shared food and entertained the children to give the adults a break while keeping high spirits the entire time. To read more about this and other cool stories, go here.
We are also very excited to work with Partner and fundraising coach Lori Jacobwith www.lorijacobwith.com to prepare a fund raising strategy to help us reach our goals for this year and prepare to scale nationally. With mere months left in our fiscal year we anticipate nearly $600,000 in earned revenue.

- Josh Reimnitz, Co-Executive Director / Director of Development
Want to learn more about how STLF reveals leadership through service, relationships, and action? Contact Co-Executive Directors Brian Peterson, Josh Reimnitz, or Irene Fernando here.
FULL SPEED AHEAD FOR FULL CYCLE
"I've thought more about the future of Full Cycle in the past three weeks than I have in the past eight years."
~Matt Tennant, Founder and Director of Full Cycle
Matt's reflection at the end of the visioning effort last month paints a vivid picture of the vast ground covered since SVP MN and Full Cycle began work together in late January this year. Accomplishments to date include:
Capacity Building Plan (CBP)
- an extensive organizational assessment led to the creation of a CBP and a related scorecard to measure growth, efficacy, innovation and sustainability of Full Cycle.
Foundations Effort
- the first step in the CPB resulted in a revised mission statement and a newly created vision statement and core values to guide the rest of the plan.
Revised Mission
- to connect with and support homeless youth, our community, and our Earth through bikes, business, and relationships.
5 Year Vision
- To be one of the nation's most successful social enterprises impacting homeless youth.
3 Year Strategic Plan Effort
- Strategic Plan goals in the areas of program growth, youth interactions, staffing, marketing, financial support, volunteers, and structure have been identified. We are currently determining and prioritizing initiatives and will then develop action plans to support these goals.
Full Cycle intern wrenching on a bike.
Did you know Full Cycle is working to refresh their professional curriculum so interns can develop the skills necessary to secure and hold jobs after graduation?
Interested in working with Full Cycle? Contact Co-Service Leads Guff Van Vooren or Bob Boucher to learn how!(contact details to the left)
Interested in supporting the mission of Full Cycle? Mark your calendars and be part of the action!
Donate your old bike to Full Cycle!
Bring your bike to the shop for a tune-up!
Friday, September 30 - Full Cycle Annual Fundraiser - stay tuned for details!
All your donations are tax-deductible PLUS you get the satisfaction of supporting Full Cycle's program for homeless youth, recycling a bike, and helping your neighbors leave their cars at home!
A very special thank you to the CBP team for their great work led by Co-Service Leads Guff Van Vooren and Bob Boucher: SVP MN partners - Kristin Pardue, Bill Bluhm, Paul Chestovich, Zach Stabenow, Tim Huebsch, and Brad von Bank; Full Cycle Staff - Matt Tennant, Crystal Brinkman, and Rita Van Allen; and Woychick Design Staff - Dan Woychick.

Interested in learning more about how Full Cycle is working to transform the life trajectories of homeless youth?
Contact Founder and Director Matt Tennant at tennantm@puc-mn.org.
The Wind Blows In Fun for Families at Baby's Space

Family Night is a beloved monthly tradition at Baby's Space where parents, children and staff come together to share a story and meal.
Parents and children connecting is a goal of Family Night.

Dr. Terrie Rose and her staff place the baby's point of view at the center of child development programs.
The results?
In 2009 and 2010, all of Tatanka Academy's kindergarten students-100 percent of whom have attended Baby's Space since birth-passed the Minneapolis post-kindergarten assessment.
A recent Family Night featured the book "The Wind Blew," by Pat Hutchins. The children and families made kites and everyone enjoyed the talents of the enthusiastic Baby's Space staff who acted out the story.
More than 25 families enjoyed the evening. As one mother stated to center director Debbie Lund, "I know where to go to be happy."
Interested in learning more about the sustainable and transformative child development work of Baby's Space? Contact Dr. Terrie Rose here.
COLLECTIVE IMPACT: HOW CAN SVP CREATE LARGE SCALE SOCIAL CHANGE? TELECONFERENCE ON MAY 24TH
Social Venture Partners are committed to bringing about long-term, sustainable change in their communities, their nonprofit collaborators, and themselves. Thirty Partners recently attended the Collective Impact Conference at Stanford and several affiliates are currently exploring "collective impact" initiatives--pondering big goals for their communities. SVP Portland, for example, has set a ten year community goal to help all Portland children be ready to learn and thrive by kindergarten.

Want to learn more? Join Mark Holloway from SVP Portland and Peggy Kidd and David Lynn from San Diego SVP, along with Fay Hanleybrown, Managing Director of FSG Advisors (authors of the "Collective Impact" article) and Jennifer Blatz, Director of Partnerships and Advocacy for Strive Together. They'll outline the collective impact framework, share successes from the Strive initiative in Cincinnati, and answer your questions.

The teleconference will be held on Tuesday, May 24th at 10 AM PDT & ADT / 11 AM MDT / 12 PM CDT / 1 PM EDT.

To register for the call, click HERE. You will receive call-in details when you register.

Join us as we explore how to reach the next level of impact together!
SVPi CONFERENCE COMING
TO MINNEAPOLIS OCTOBER 13th - 15th!
SVP MN is thrilled to be hosting the annual Social Venture Partners International Conference in Minneapolis at the Marquette Hotel October 13th - 15th.
The SVPi Conference is an opportunity to strengthen our system-wide impact by learning, connecting, and growing in our engaged philanthropy with partners and staff from across all 26 international affiliates. This is an unparalleled opportunity for us all to connect, share and inspire one another.
Registration opens May 16th - mark your calendars!
Special thanks go out to our Conference Planning Team: Jill Whitnah, Katy Sullivan, Jennie Olson, Chris Kopka, Lori Jacobwith, and Colleen Ebinger.
Keep an eye out for more information in the coming months on the 2011 conference and your opportunities to participate!!
SVPi EARLY CHILDHOOD DEVELOPMENT NETWORK FOCUSES ON
INFANT MENTAL HEALTH
Every quarter SVPi hosts a network wide conference call for partners who are passionate about early childhood development. On April 20th, Social Venture Partners International sponsored a national conference call forum on early Childhood Development. Partner Ruth Fingerson was the represented SVP MN and has shared the following information:
The call featured Sarah Crockett, Education Coordinator for the Texas Association for Infant Mental Health (TAIMH), and a consultant for Michigan Association for Infant Mental Health (MI-AIMH) and its League of States. The League of States is a group of fifteen US states, including Minnesota, which honor MI-AIMH's endorsement program.
Minnesota has taken steps to accredit infant mental health workers and teachers but in most states, this is no indicator of quality for early childhood practitioners. Such a system is particularly important for those who working with children dealing with concerns such as attachment issues, especially in infant mental health.
The Infant Mental Health League partners with Zero to Three, which is a national, nonprofit organization that informs, trains and supports professionals, policymakers and parents in their efforts to improve the lives of infants and toddlers. Information can be found at Zero to Three, Minnesota participation is described more completely here.
Interested in learning more about the Early Childhood Development Network? Contact Partner Ruth Fingerson here.
Interested in registering for the quarterly call? Contact Hanni at hwenker@svpmn.org.
UPCOMING SVP MN

EVENTS
May
May 10, Tuesday: SVP MN Quarterly Partners Meeting
Time: 4:30pm - 7:30pm
Location: Pragmatek
Purpose: Social Venture Partners Minnesota partners, guests, and investees will discuss the work of executive transition and transformation consultant George Dow at the second quarter partners meeting: 'Where Talents and Needs Collide: Expressing Your Calling as an Engaged Philanthropist'
May 23, Monday: SVP MN Due Diligence Team Meeting
Time: 3:30pm - 5:30pm
Location: Pragmatek
Purpose: Social Venture Partners Minnesota's partner Due Diligence Team will select the newest investee for our social investment portfolio. The winner will receive a $25,000 general operating grant investment and strategic consulting services from SVP MN.
May 24, Tuesday: SVPi Collective Impact Network Teleconference
Time: 12:00 PM - tbd
Registration: Click here!
Purpose: Social Venture Partners will explore collective impact initiatives across the network.
May 25, Wednesday: SVP MN Board of Directors Meeting
Time: 11am - 1pm
Location: Pragmatek
Purpose: SVP MN Board of Directors Meeting: Steve Bloom, Chair, Sarah Curfman, Marty Leestma, Ellen Mitchell-Gallagher, Jeff Tollefson, Jane VanTassel, Jill Whitnah. Partners are welcome to attend and observe. Please contact Hanni at hwenker@svpmn.org.
June
June 16, Thursday: EPCON : The Engaged Philanthropy Conference
Time: 9am - 4pm
Location: Hyatt Downtown Minneapolis
Purpose: There is no other event in Minnesota that brings together this cross-sector crowd of nonprofit leaders, foundation executives, individual philanthropists, business entrepreneurs, and government policy makers around the message of social innovation and community building -- and it's hosted by YOU !!

Remember, we encourage partners to register by May 15th. Get it out of the way now and be counted!
We look forward to connecting with you at one of our upcoming gatherings!
As always, thank you for your time, talents & financial contributions to SVP MN's social investment portfolio. Please contact either Brad or Hanni with any questions, insights, ideas or greetings! We want to connect with you!
All the best,
Brad Brown, Executive Director

Hanni Wenker, Engagement Manager


Jesika Becker, Resident Raconteur