This Week in Tifton, Georgia

Aug. 16, 2013





A service of


(478) 227-7126

Sayles Unlimited Marketing, LLC

'Shock' and 'Ow!'
Congressman Scott Predicts Outcry
Over Health Insurance Cost
By FRANK SAYLES JR.
Tifton Grapevine
Americans are going to have a rude awakening when they discover the personal cost of health care under the next phase of the law coming into effect, U.S. Rep. Austin Scott, R-Ga., predicts.
"There's going to be a tremendous amount of shock," Scott said.
Scott of Tifton shared his thoughts as he made the rounds in the community on Thursday, Aug. 15, addressing the Tifton-Tift County Chamber of Commerce, meeting with local representatives and volunteers with the Alzheimer's Association and discussing issues with Tift County High School students.
Under Obamacare, individuals will be able to shop for health coverage at an exchange beginning Oct. 1, regardless of pre-existing medical conditions or illnesses.
"When they release those rates, I think a lot of middle-class Americans are going to turn around and say, 'Wait a minute; where am I supposed to come up with this extra $300 a month that I have to pay?' " Scott said.
He predicted that a national outcry will move Congress to delay the implementation of the next phase of health-care reform or force legislators to find alternatives.
The congressman also discussed several other issues, including the federal agricultural bill, the attack in Benghazi and national security.
Watch the video below:
Tifton Grapevine - Rep Austin Scott
Live Entertainment Each Saturday Night!
PENNY HANCOCK performs
6:30 p.m.-10 p.m., Saturday, Aug.17
Come Join Us for Dinner!

229-382-8484

When this year's Tift County High School Blue Devils take the field in Brodie Field at 8 p.m. Friday, Aug. 16, for their first scrimmage against another team, the Blue Devils will be sporting a new look.
A soaring pitchfork on the helmets replaces the familiar "T" -- a symbol on the helmets for decades. The "T" is not really going anywhere; it will still be the school's symbol. But the redesigned helmets have lit up social media lately with a variety of sentiments.
Here's a sampling of recent comments on Facebook:
"Honestly, I don't like the new symbol on the side. What happened to the 'T' that used to be on them? When my mother graduated from Tift County High in 1989, the 'T' was there; and when I graduated from Tift County in 2012, the 'T' was there. So as you can see, the 'T' has been a tradition for many, many people....
-- Nicole Taylor



"I think they are cool!! Go Big Blue!!!!"

-- Brad Newell



"The band changes uniforms every couple of years. Y'all get over it. New helmet looks great to me!!"

-- Glenn Faulk



"Do not like. 'T 'was much better."

--Teena Garrison Wood


"I like it!!! Change is good. I also liked the T."

-- Caren Copeland Greer



"They have my support regardless of what's on the helmet!! Love my Blue Devil Boys!!" -

- Michelle Hall Cottle

The Blue Devils face Monroe High of Albany at 8 p.m.

Also Friday night, the Tiftarea Academy Panthers have a scrimmage against the GISA Class AA champion Valwood Valiants of Valdosta. That scrimmage begins at 7:30 p.m. in the "Chula dome."

Comedian Pens Song About 'Reading Capital' Readers
In the video above, Ed Wiley of Irwin County recently performs his parody, "Mr. Tifton Man," referencing Tifton's title of "Reading Capital of the World." Wiley is bravely singing it in Tifton at Dave's Bread and Coffee.

Sung to the tune of Billy Joel's "Piano Man," the song's chorus implores: "Read us a book, Mr. Tifton Man...."
Wiley tells the Grapevine that he "grew up in Albany, attended Georgia Tech and moved back to South Georgia about five years ago. By day, I run a small software company out of my home. By night, I do a comedy show with music.
"I got started doing comedy at company meetings years ago with a George W. Bush impression. After that, I was hooked. Recently, I've begun to purposefully seek out opportunities to share my act. Comedy has been a life-long passion. I was always the class clown."
He says "Mr. Tifton Man" was a "freshly written parody for a show I did at Dave's Bread and Coffee House right there in Tifton. I try to do bits that are relevant to my audience, and I was really happy the folks who showed up took a break from reading to come see the show!"
As the Reading Capital Committee Chairman for the
Tift County Foundation for Educational Excellence
, I put down my book, watched the video and found Wiley's song really funny!
--Frank Sayles Jr.

'S

ingles

E

njoying

L

ife

F

orever' -- Aug. 16 Dance
"SELF," or "Singles Enjoying Life Forever," are having a dance at 7 p.m. Friday, Aug. 16, for those age 50 and above.
The dance, at the Leroy Rogers Senior Center in Tifton, features "Fred Hand the Music Man."
The cost is $8, which includes food and beverages.
For more information, call 229- 391-9299.
IT'S OFFICIAL
ABAC is Ga.'s Agricultural College
The University System of Georgia's Board of Regents has designated Abraham Baldwin Agricultural College in Tifton as Georgia's official agricultural state college.
In addition, ABAC, for the first time, has started the school year with more than 1,000 students (nearly 600 in a bachelor's program) registered in its School of Agriculture and Natural Resources.
To celebrate, ABAC students, faculty, staff and administrators shared 1,000 green and gold donuts Thursday, Aug. 15, at a press conference in the Agricultural Science building. ABAC President David Bridges, above at left, and Dr. Tim Marshall, right, agriculture and natural resources dean, pose with Andy Dunn, a diversified agriculture major from Menlo, Ga., and the 1,001 student to enroll in agriculture classes this semester.
Hear it Through the Grapevine!
Thousands of local residents get the Tifton Grapevine Weekender delivered
FREE
to their email.
Want local news & videos sent automatically to your computer and mobile device?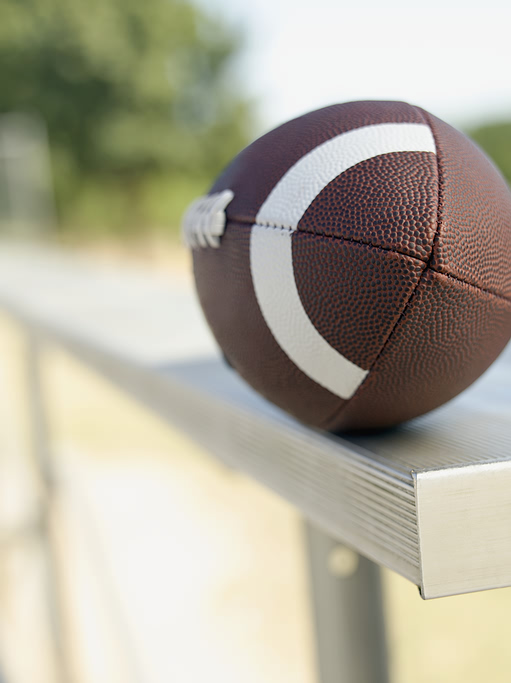 YOUR WEEKEND
At a Glance....
FRIDAY, AUG. 16
ABAC Freshman Convocation, 11:30 a.m., Gressette Gym, ABAC campus, Tifton.
110 Party: Bringing Milwaukee to Tifton, 7 p.m. Tifton Harley-Davidson, 49 Casseta Road, Tifton.
SELF: Singles Enjoying Life Forever 50+ dance, 7 p.m., Leroy Rogers Senior Center, Tifton.
Tiftarea Academy Football Scrimmage vs. Valwood, 7:30 p.m., Chula.
Elvis Tribute, 8 p.m., Tift Theatre, Tifton.
Tift County High Football Scrimmage vs. Monroe, 8 p.m., Brodie Field, Tifton.
SATURDAY, AUG. 17
Wiregrass Farmers Market

, 9 a.m., Georgia Museum of Agriculture, Tifton.

Downtown Farmers Market

, 9 a.m., Old Train Platform, Tifton.

Peace & Unity Festival, 1 p.m., Mott-Litman Gym, Tifton.

Penny Hancock

performs on the patio, 6:30 p.m., Hilton Garden Inn, Tifton.
Aug. 7
Craig Allen Morgan, 42, Fitzgerald
Aug. 8
Gene Norman Register, 76, Lenox
Aug. 9
Mildred Elaine Bell Mathis, 93, Tifton
Aug. 10
Thelma Ruth Warren Lowery, 75, Tifton
William Robert Smith, 74, Ty Ty
Della Grace Harper Story, 91, Tifton
Talmadge "Buddy" Wilcox, 78, Sparks

Genevieve M. Suder, 88, Hahira
Aug. 11
Ann Early Fetner Johnson, 86, Tifton
Aug.12
John Patten Webb, 96, Nashville

Jackie Gaskins, 70, Nashville
Minnie M. Whitehead Brinkley, 80, Tifton
Aug. 13
Versie M. Pate, 87, Ashburn
Mary Ann Harrell Waldrop, 71, Tifton
Hannah Claire Brogdon, infant, Alapaha
Aug. 14
Gina Weldon Bryan, 48, Tifton
William Kendall "Cotton" Shealy, Tifton
Leonard Clayton Stone III, 58,
Berrien County
Thomas "Jackson" Bennett, 77, Enigma
Aug. 15
Robert David Horton, 83, Tifton
SERVING YOU WITH PROFESSIONALISM
BEFORE, DURING & AFTER THE SALE
Give Dwana Coleman a call at
Blue Skies & Sunshine Through
Each & Every Real Estate Transaction