School is now officially underway across Washington! With that begins an exciting, and busy year for educators. We are excited to share announcements, opportunities and resources for the new year that you don't want to miss.




Do you have a new teachers in your district? Be sure to

and encourage them to

sign-up for our emails

to stay on top of events and opportunities.

Congratulations to the 2017 State Teacher of the Year and Regional Teachers of the Year




Camille Jones, accepting the 2017 Washington State of the Year Award




CSTP is a proud partner in supporting the Teacher of the Year program and works with the teachers on elevating their voice during their retreat.

Congratulations to:

Camille Jones,

2017 Washington State Teacher of the Year and

North Central ESD 171 Regional Teacher of the Year

Tim Larson, Northeast ESD 101 Regional Teacher of the Year

Jose Corona, ESD 105 Regional Teacher of the Year

Kendra Yamamoto, ESD 112 Regional Teacher of the Year

Carol McKay, Capital Region ESD 113 Regional Teacher of the Year

John Gallagher, Olympic ESD 114 Regional Teacher of the Year

Alisa Louie, Puget Sound ESD 121 Regional Teacher of the Year

Elizabeth Loftus, Northwest ESD 189 Regional Teacher of the Year

Read more about these educators on the OSPI website.

Upcoming Events & Opportunities

OSPI's NBCT Facilitator Training, Day 3

Where:

Federal Way, WA

Teach to Lead: Inclusion, Equity and Opportunity Summit

PESB Educator Retooling Scholarship

A

mount:

$3,000

TPEP Best Practices Colloquium

Where:

SeaTac WA, TBA

PESB Educator Retooling Scholarship

A

mount:

$3,000

CSTP's NBCT Leadership Conference

Where:

Leavenworth, WA

OSPI's NBCT Facilitator Training, Day 1, 2, & 3

Where:

Spokane Area, TBA

WEA's NBCT Jump Start

Where:

TBA
NBCT Spotlight: Meredith Gannon
Congratulations to NBCT Meredith Gannon, who was awarde
d the
Presidential Award for Excellence in Mathematics and Science Teaching. She is one of four Washington Educators (including Scott Cooley, Deborah Halperin, and Jeffrey Wehr) to have earned this recognition this year.


Meredith is currently an instructional coach at Tukes Valley Primary School in the Battleground School District. It was her work as a teacher and i
nstructional coach at
Sacajawea Elementary School in Vancouver Public
Schools where she received her no

mination from a parent in the 2013-2014 school year.
Read more about Meredith's
achievement and nomination
, and also check-out her spotlight in the local newspaper,
The Columbian
.
2017 TPEP Best Practices Colloquia - Save the Date!
CSTP will be hosting a Seattle-area TPEP Best Practices Colloquium on March 1, 2017. We will be looking for Washington districts to participate as ignite presenters in early-October. Registration for attendees will open in late-fall. Stay turned for future emails regarding presenting and attending.


For more information on past Colloquia, and to see examples of previous Ignite presentations, visit CSTP's website. Questions? Contact Sarah Applegate for more information.
Apply Now for the Teach to Lead: Inclusion, Equity and Opportunity Summit
Teach to Lead is now accepting applications for their December 2-4, 2016 Inclusion, Equity and Opportunity Summit in Chicago, Illinois. The Inclusion, Equity, and Opportunity Summit is a topical summit that brings teacher leaders and other stakeholders together to incubate their ideas for combating inequity and fighting for social justice on behalf of students. Ideas will leverage teacher leadership to address equity for our highest needs students and schools.


Teams receiving an invitation will receive free summit registration, lodging for participants traveling more than 50 miles, and some meals.


Submit your teacher leadership idea for a chance to attend on the
Teach To Lead website
by October 13, 2016.
Meet the 2016-2017 Stories from School Bloggers
CSTP has the pleasure of introducing six NBCTs from Washington State who will be blogging at
www.storiesfromschool.org
throughout the school year.

The 2016-2017 school year marks my seventeenth year in education. I began my teaching career in a large high school in the Chicago suburbs. For the past fourteen years, I've worked as a social studies teacher at Woodland High School in Woodland, Washington. This year I will be teaching AP American Government, AP US History, US History, and serving as an Instructional Coach.
Teaching is more than a calling for me. It's a way of life. I have the joy of sharing the profession with my husband, who is a middle school band teacher. Together, with our two children, we spend a lot of time at school. When we are not in the classroom or working on materials for the classroom, we're hiking on nearby trails of cheering for the Seahawks. Go Hawks!

I am thankful to have been recognized for my work with students. I was recently selected as the 2016 History Teacher of the Year for the State of Washington and previously served as ESD 112's Regional Teacher of the Year (2015). In 2014, I was awarded the Nancy Roelker Mentorship Award from the American Historical Association. I have been a National Board Certified Teacher since 2005 and have served as a cohort facilitator for six years. I have also served as the President of my local teacher's union for the past nine years.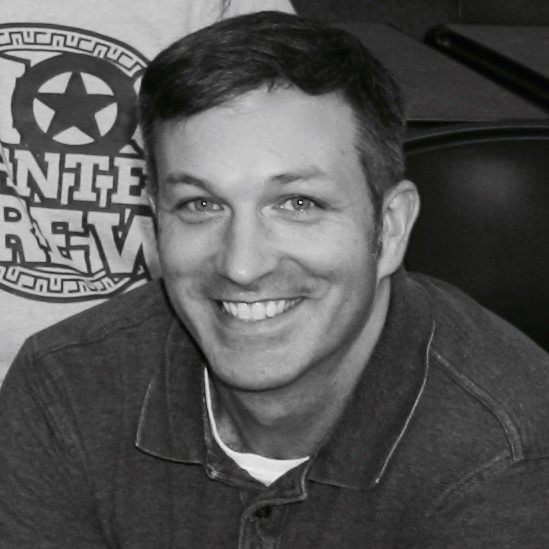 I was born, raised, and public-school educated in Oregon. I grew up in a tiny farm town situated in the blank part of the map of Oregon, then managed to be one of only a handful in my graduating class to go on to college. After an undergrad degree from Oregon State and an MAT from Willamette, I started teaching English in 2002 at Lakota Junior High in Federal Way, Washington. I moved to Camas High School in 2003 and later earned my National Board Certification in Adolescent-Young Adult English Language Arts in 2006.

This year, I'm in a new leadership role, serving as the President of our local education association while also maintaining my current job as a new-teacher mentor. I work in the Camas School District, and am very lucky to be in a community which consistently supports its schools. Like all the other teacher-writers here, the opinions and positions I express are my own and are not the formal positions stated or endorsed by my district.
Jan Kragen
I'm a National Board Certified Teacher. I am also on the Executive Board of the Washington Association of Educators of Talented and Gifted (WAETAG).

I've been a teacher since 1977, in public and private schools, in third through eighth grades, in California, Colorado, New York, and Washington. Since 1983 I have taught in gifted classrooms, starting in pull-out models. In North Kitsap I began with a 5/6 self-contained class, then moved to 6/7 English/social studies block classes, and now I'm back to elementary school, teaching a self-contained fifth grade class.

I also teach teachers:
through writing science and social studies curriculum units for our district, resource books for teachers, and educational articles
through presenting at national and state science, social studies, and gifted conferences
through in-service training, both within my district and as a consultant through other districts and my ESD
Many of the things I have written, and many of the materials I have developed for my own classroom use, are available for free off my website,
kragen.net
.
Spencer Olmsted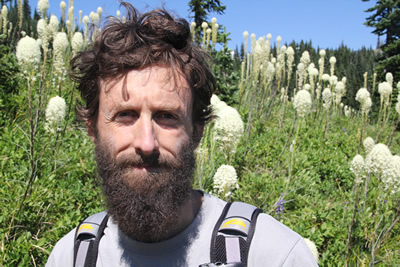 Greetings! I'm Spencer Olmsted. I began teaching fifth grade in Olympia, Washington in 2006 and loved that for 10 years, but 2016 was time for a change. I moved to a new school across town and changed grades. Now I'm a fourth grade teacher, and I get to work in my neighborhood school where my son will begin kindergarten in the fall.
Between 2010 and 2012 I completed a master's degree in mathematics education at The Evergreen State College. During that time, I also completed coursework that led to a high school math endorsement. Then in 2013, I became a National Board Certified Teacher in 2013 in Early Adolescent Mathematics. I love teaching and learning mathematics, but it's by no means my only passion. I'm looking forward to becoming an elementary generalist this year and working with the same group of students across the subject areas.

Before becoming a teacher, I was a computer programmer based in San Francisco, California. I am originally from Connecticut, but have now spent half of my life out west, mainly in close proximity to mountains. I look forward to sharing my posts with you throughout this year.
Hope Teague-Bowling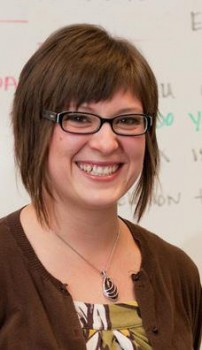 Since the age of 15, I knew I wanted to work with young people and a career in education seemed the best way to accomplish this. After earning a BA in English from Biola University, I worked as a paraeducator in the Shelton School District. I pursued a Masters in Teaching from The Evergreen State College in Olympia and began my career as a Language Arts teacher in Kent School District. I later moved to Clover Park High School and then into Tacoma Public Schools. In 2010, I became a National Board Certified teacher in Adolescent/Young Adult English Language Arts.

This year, I head into my 11th year of teaching. As a teacher at Lincoln High School in Tacoma, I am a proud member of #AbeNation. I work with amazing students and some of the best teachers in the country including my husband, Nathan Gibbs-Bowling.

I teach Sophomore English, Junior AP Language and Composition, and am a teacher leader in my school. Outside of the classroom, I spend my time reading young adult literature, writing blog posts about issues in education, and working as the Director of Organizing for Teachers United.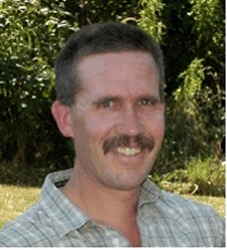 I teach fourth grade in Lynnwood, Washington. It's a suburb of Seattle, about 15 miles to the north. I've been there for the past twenty seven years. I can't imagine being anything other than a teacher.
I grew up in the Northwest, along with my two brothers, none of whom are teachers; and my two sisters, both of whom are. My parents were never teachers, although I learned almost everything I know from them.
My wife works in a school; in fact it's the same one our two sons attended. Our oldest is a college sophomore and our youngest is a high school senior. When I'm not teaching or writing for this blog I like to go on long bike rides by myself.
Stories From School Roundup
CSTP's Stories From School bloggers are always busy working on new stories. Here is a recap of new articles for the past month.