News, Events and Resources for Seniors, Families and Professionals
TABLE OF CONTENTS
EXPLORE

Our Online Directories
Seniors Resource Guide Google+
Housing Spotlight
RiverPointe Senior Community
Littleton, CO
Concordia on The Lake - Littleton, CO
Check out the Seniors Resource Guide Google+
-
CLICK HERE
Springwood Retirrement - Arvada, CO



San Marino Retirement - Westminster, CO



Rigden Farm Senior Living - Fort Collins, CO

Senior Service Highlights
Colorado Senior Advisors
Boulder-Northern Colorado

Housing Spotlight
Balfour at Riverfront Park - Denver, CO
RiverPointe Senior Community - Littleton, CO
Libby Bortz Assisted Living - Littleton, CO
Senior Service Highlights
Advance Care Advocate
Learn More
Legal Services
Long Term Care Insurance

Reverse Mortgages

Visit National Senior News & Events
Visit Seniors Resource Guide Google+
Senior Service Highlights
More ...

Good to Know
Below are non-profit and government
agencies that are good to know about.
More ...

Visit Senior Business Connection Newsroom

Businesses - Share your news & announcements

Submit your event


Colorado Front Range News & Events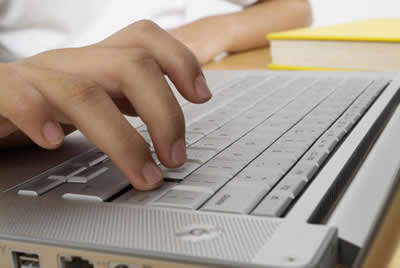 We hope you enjoy news and event highlights in this Colorado Front Range eNewsletter.
Front Range Event Highlights ...

Look for events for seniors and family outings with our Google Calendars!
Denver Event Highlights ...
UCHealth Classes
Aurora Senior Center Activities
Active Minds
Healthier Living Colorado Class
Alzheimer's Association Classes & Workshops
Sept - Parkinson's Network Exercise Classes

Sept 15 - Seniors in September
Sept 15 - Cannabis 101 for Seniors
Sept 15-17 - Cherry Arts Festival at Stanley
Sept 15-21 - National Medicare Education Week
Sept 16 - Denver Walk to End Alzheimers
Sept 16 - Summerset Festival
Sept 19 - Legal & Financial Planning for Alzheimer's
Sept 19 - Annual Legislative BBQ
Sept 20 - Advocacy Academy: People, Power and Progress
Sept 22-24 - Handmade in Colorado Expo
Sept 23 - Amazing Aging Expo
Sept 23 - Monarch Day
Sept 23 - Montebello Alive Celebration
Sept 23-24 - Inventing your next 30 Years
Sept 24-25 - Finding Health - Conference
Sept 25-29 - Denver Startup Week
Sept 27 - Panel about the Longevity Economy
Sept 29 - Is a reverse mortgage right for you?
Sept 30 - Reducing your Risk for Alzheimer's and Dementia
Sept 30 - Advocacy Academy: People Power & Progress
Oct 5 - Seniors Council of Douglas County
Oct 13 - Rocky Mountain Conference on Dementia
Oct 18 - Reverse Mortgage Myths
Oct 20-22 - World Wide Antique & Vintage Show
Oct 29 - One Day University

Boulder-Northern Colorado Event Highlights ...
Active Minds
Aging Well Programs
Alzheimer's Association Classes
Walk with a Doc
Optimists Clubs in Colorado
Global Village Museum Events
Walk2Connect
Aging Master Program
Alzheimer's Association Classes & Workshops
Spellbinder Volunteer Classes
Sept - Aging Well in Boulder County
Sept - Parkinson's Network Exercise Classes
Sept 15-21 - National Medicare Education Week
Sept 16 - Fort Collins 33rd Annual Historic Homes Tour
Sept 18-22 - Boulder Falls Prevention Week
Sept 21 - American Historical Society of Germans from Russia
Sept 23 - Senior Law Day Boulder County
Sept 30 - Oct 1 - Longmont Chalk Art Street Fair & Bin Market
Oct 7-8 - Handmade in Colorado Expo
Oct 13 - Rocky Mountain Conference on Dementia
Oct 14 - Water Works Open Houses
Oct 14-15 - Vintage Market - Pumpkin Pie Days
Oct 25 - Conversations on Aging Regional Tour
Oct 27-29 - Northern Colorado Home & Garden Show
Nov 3 - Age Well Conference
Colorado Springs Event Highlights ...
Colorado Springs Senior Center
Pikes Peak Libary District
The Fountain Valley Senior Center Activities
UCHealth Classes

Sept - Alzheimers Association Classes & Workshops
Sept - Parkinson's Network Exercise Classes
Sept 22 - Falls Prevention Awareness Day
Sept 26 - Black Violin Performance
Sept 27 - Earth, Wind & Fire Performance
Sept 30 - MS Awareness Expo
Sept 30 - The Craig Walter Band
Sept 30 - Oct 1 - Professional Bull Riders
Oct 5 - Big Church Night Out
Oct 6 - Home Free Concert
Oct 7-8 - Reynolds Ranch Harvest Festiva
Oct 7 - A Night With Janis Joplin
Oct 12 - Kris Kristofferson in Concert
Oct 13-15 - Body Mind Spirit Expo
Oct 14 - Lyfe Jennings
Oct 21 - I Love the 90s Tour
Oct 24 - Rocky Horror Picture Show
Pueblo Event Highlights ...
Pueblo SRDA - Find events and resources
Joseph H. Edwards Senior Center - Find events
Pueblo City-County Libraries - Find resources and classes
Get Pueblo Moving
Walk with a Doc
Optimists Club


Edible Communities - Southwest Colorado
Senior Wellness Program Joseph H. Edwards Senior Center
Parkinson's Network Exercise Classes
Go To National Event Calendar
FREE Community Health Class
The Consortium for Older Adult Wellness connects health systems to community-based organizations, through training and consulting, in the areas of chronic disease and falls prevention in alignment with the Affordable Care Act.
Sept 15 - 17, 2017
Cherry Arts Festival at Stanley
Stanley Marketplace, Aurora, CO
National art and local flavor is what the Cherry Arts Festival at Stanley is all about. Enjoy exhibits from juried artists, family activites, live music, interactive art and more - LEARN MORE

Sept 16, 2017
Denver Walk to End Alzheimer's
Denver City Park, Denver, CO
This inspiring event calls on participants of all ages and abilities to join the fight against the disease. When you participate in the Walk, your fundraising dollars fuel our mission, and your participation in the event helps to change the level of Alzheimer's awareness - LEARN MORE
Sept 18 - 22, 2017
Boulder Falls Prevention Week
Boulder County, CO
Sept 18 through Sept 22 is Falls Prevention Week. Find classes throughout Boulder County - View Flyer

Sept 23, 2017
Amazing Aging Expo
Crowne Plaza Denver Airport Convention Ctr, Denver, CO
Come and join us at the 5th annual Amazing Aging Expo on September 23, 2017. We will have over 100 vendor booths across a variety of specialities including, real-estate, healthcare, technology, legal services, financial, life planning services, and travel - LEARN MORE

Sept 23, 2017
Senior Law Day Boulder County
Plaza Convention Center, Longmont, CO
Find help to navigate your senior years. Admission is only $10 and re-registration is required. Scholarships are available. You will find one-on-one consultations with local attorneys, 20 educational sessions on a wide range of topics, senior oriented exhibitors and a Colorado Senior Law Handbook for every attendee. Plus a delicious boxed lunch and beverage is included with admission. Doors open at 8AM and presentations are from 9AM to 3PM. Register online - LEARN MORE

Sept 26, 2017
Protecting your Family's Future
9197 W 6th Ave, Suite 1000, Lakewood, CO
This is an educational presentation for families with children with special needs. The program will review disability benefits, financial planning and legal considerations. The event features Betty Lehman, a disability advisor for families with children with special needs and Melissa Edelman, CLU, ChSNC who has been working in the financial services industry since 1982. Please RSVP by Monday, Sept 25th to 720-259-6073 - View Flyer

Sept 27, 2017
Longevity Economy Panel at Denver Startup Week
The Commons on Champa, 1245 Champa Street, Denver, CO
Join Aging2.0's Denver Chapter to hear from a collection of innovative leaders whose companies and products bring significant benefit to those who are 50-plus, now defined as the Longevity Economy. The Longevity Economy is a $7.6 trillion industry, earns 65% of the nation's wages and salaries, and controls more than 80% of the country's aggregate wealth. Panel is from 2PM to 3PM - View Flyer

Sept 30, 2017
Reducing your Risk for Alzheimer's and Dementia
Judi Newman Center for the Performing Arts,
University of Denver Campus, Denver
Everyone is invited to come and learn how the risk for dementia can be reduced. There is new hope in breakthroughs in research. The event is on Sept 30th from 9AM to 11AM. This is a free event - View Flyer

Sept 30, 2017
MS Awareness Expo
Rezac & Associates Physical Therapy, Colorado Springs, CO
The Multiple Sclerosis Alliance will host an Expo on Saturday, September 30th from 10AM to 3PM at 855 Citadel Drive East. There will be food, activities, and information on community resources for those living with MS and other disabilities. Keynote speakers will address ways to enhance quality of life with MS. For more information call the MS Alliance at 719-633-4603 - LEARN MORE
Events from Active Minds
We believe in lifelong learning and fostering active minds for life. We achieve this by combining excellent teaching with thoroughly researched, compelling topics that matter. We deliver programs on-site, customized to each audience, but always presented objectively so that all perspectives are honored - LEARN MORE
Colorado Senior Lobby's Summer Social
In case you missed this event, it was recorded. They also gave a "Governance Award" for Bipartisan Leadership to four Colorado Legislators.

View Videos from the Summer Social - CLICK HERE
Blog Highlight from Chayet & Danzo, LLC
Colorado probate: What about the debts of the deceased?
"Wrapping up someone's affairs after he or she has died is a complicated responsibility that falls to the person who is appointed by the court to be personal representative of the estate. One of the main duties of the personal representative in most situations is to put out direct or published notices to the creditors of the deceased according to the specific procedures ..." - READ MORE
Website: www.ColoradoElderLaw.com
Blog Highlight from DignityFirst Health at Home
Staying at Home vs. Moving to Long Term Care
"One of the most frequent questions I am asked is, 'When is the right time to move my relative with Alzheimer's into a care facility?' The answer is different for every family. Either remaining at home or moving to a facility are options that should be weighed carefully long before a crisis occurs ..." -
READ MORE

Website:
DignityFirstHealthAtHome.com
Advance Care Directives and the Person with Dementia
Article submitted by Fran Myers, the founder and Executive Director of Advance Care Advocate
"When there is a person with dementia in the family, there needs to be special attention to many matters; Advance Directives is an important one. These directives provide guidance about the wishes of an individual who, for any reason, is unable to make their wishes known in a medical situation that requires a decision ..." - READ MORE
Website:
AdvanceCareAdvocate.org
A Fitness Class for Everyone, Everything, Everywhere
Article submitted by Gary Sobol - Executive Director of the GZ Sobol Parkinson's Network
"If you have a passion to make a difference in the movement disorder community Gary would love to train you to become an instructor in his Foundations Class. Gary trains instructors throughout America. Gary's program is ACE certified and provides 0.7CEU ..." - READ MORE
Website: ParkinsonsNetwork.org

Blog Highlight from Don Opeka at Orion Mortgage, Inc
Why Is Credit Important?
"I often meet people who are happy that they have no open credit accounts. Being out of debt gives great freedom and is something I endorse, but it is still important to have credit available ..."
- READ MORE
Website: OrionMortgage.com

Blog Highlight from Lew Barr, Licensed and Independent Insurance Agent serving Colorado, specializing in Medicare Products
Medicare Definitions

"Medicare-speak can be very confusing. To help you understand the terminology, here are some of the more common terms and definitions used by Medicare and medical providers ..." - READ MORE
Blog Highlight from Ray Smith, The Long Term Care Specialist
Are You Healthy Enough To Get Long Term Care Insurance?
"My job is helping you plan for the day you will need long term care services (assistance with getting through the day). It is easier to plan when you don't have major medical issues, but you do not need to be in perfect health to qualify ..." - READ MORE
Website: ltcinsuranceguy.com
Links from our last issue that we are leaving in ...
Emergency Room Vs Urgent Care
Understanding the difference between emergency rooms and urgent care can save you money - LEARN MORE
Website: nextcare.com
Learn More about Dispatch Health
This group serves the greater Denver area with a model that brings On-Demand urgent care, in the comfort of your home or work.
Website:
DispatchHealth.com
What is Shared Housing?
Here are two organizations that offer shared housing services. Shared housing is one solution for the high cost of senior housing and loneliness. Visit their websites and learn more.
Website:
SilverNest.com
Website:
SunshineHomeShare.org
Medicare Rights Center
The Medicare Rights Center is a national, nonprofit consumer service organization open Monday through Friday. Through their national telephone helpline 1-800-333-4114, they answer thousands of questions every year from people with Medicare, their family members and friends. The trained volunteers and staff spend the time to help each caller understand their Medicare benefits, find the right coverage, and understand how any existing coverage works -
LEARN MORE
About Transportation Resources
"Transportation programs can be fee-based, discounted or free depending on your age, income or if you are disabled. Transportation can be provided by the government entities such as local city transit authorities, for-profit and non-profit organizations providing small regional bus or van services, or by volunteers serving the community .." - READ MORE
Alzheimer's Association Classes & Workshops
The Alzheimer's Association can help you get the information you need about memory loss and dementia -
LEARN MORE
Where to Turn Resources
This resource is an overview of senior resources and services and general comparisons of living at home to living in senior housing to higher levels of care - LEARN MORE
Website: SeniorseGuide.com
Websites that you could explore for senior events and volunteer opportunities:
Stay Connected!
Get your news online and share your opinions with your Elected Officials!
-
LEARN MORE
Thank you for Subscribing!
We hope you have found the Seniors Resource Guide Colorado Front Range eNewsletter helpful. If you have questions, suggestions or topics you want to see in the future please contact us.



Regards, The Staff at Seniors Resource Guide,




SeniorsResourceGuide.com

-

Find

Resources, news & events

SeniorsEGuide.com - Educational Questions to Ask
GoToSRG.com - Compatible with web-enabled Mobile
MedicareBasicVideo.com - Medicare Simplified
SeniorBusinessConnection.com - Networking Media Resources

Mailing Address:
SeniorsResourceGuide.com, LLC - 303-794-0799
P.O. Box 816, Littleton, Colorado 80160-0237

Note: New to Colorado and confused about the term Colorado Front Range? Visit Wikipedia, the free online encyclopedia to learn more - Wikipedia - Colorado Front Range.