News, Events and Resources for Seniors, Families and Professionals
TABLE OF CONTENTS
EXPLORE

Our Online Directories
Seniors Resource Guide Google+
Housing Spotlight
RiverPointe Senior Community
Littleton, CO
Concordia on The Lake - Littleton, CO
Check out the Seniors Resource Guide Google+
-
CLICK HERE
Springwood Retirrement - Arvada, CO



San Marino Retirement - Westminster, CO



Rigden Farm Senior Living - Fort Collins, CO

Senior Service Highlights
Colorado Senior Advisors
Boulder-Northern Colorado

Housing Spotlight
Balfour at Riverfront Park - Denver, CO
RiverPointe Senior Community - Littleton, CO
Libby Bortz Assisted Living - Littleton, CO
Senior Service Highlights
Visit National Senior News & Events
Visit Seniors Resource Guide Google+
Senior Service Highlights
Dining at Home Denver

Legal Services
Long Term Care Insurance

Reverse Mortgages

More ...

Visit Senior Business Connection Newsroom

Businesses - Share your news & announcements

Submit your event

Good to Know
Below are non-profit and government
agencies that are good to know about.

Colorado Front Range
News & Events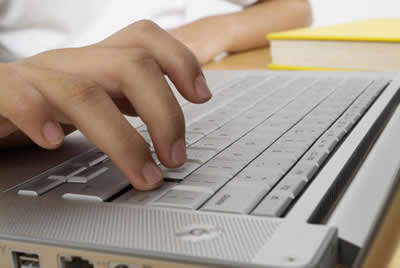 We hope you enjoy news and event highlights in this Colorado Front Range eNewsletter.
Front Range Event Highlights ...

Look for events for seniors and family outings with our Google Calendars!
Denver Event Highlights ...
UCHealth Classes
Aurora Senior Center Activities
Active Minds
Healthier Living Colorado Class
Free National Diabetes Prevention Program
Sept 9-10 - Colorado Fall Home Show
Sept 10 - Amazing Aging Expo Denver
Sept 11 - Colorado Remembers 9/11
Sept 13 - The Brain Salon with New Hope for The Brain
Sept 13 - Free National Diabetes Prevention Program - Aurora
Sept 16-18 - CherryArts Festival at Stanley
Sept 16-18 - Summerset Festival
Sept 19 - Elder Abuse Reporting Workshops
Sept 21-22 - Mental Health First Aid Training
Sept 23 - Disrupt Dementia and Aging -
Sept 24 - Benefit The Colorado Talking Book Library
Sept 24 - Boulder County Senior Living Tour
Sept 26 - Grab, Gab & Go at Bemis Library

Go to Boulder-NorthernColo Event Calendar

- CLICK HERE
Boulder-Northern Colorado Event Highlights ...
Boulder Senior Centers - Find Events
Active Minds
Aging Well Programs
Alzheimer's Association Classes
Walk with a Doc
Optimists Clubs in Colorado
Global Village Museum Events
Walk2Connect
Aging Master Program
Alzheimer's Association Classes & Workshops
Boulder County Farmers Markets
Sept 10 - Fort Collins Annual Historic Homes Tour
Sept 14 - Baskets: Anecdotes & Adventures
Sept 15 - Weld County Senior Law Day
Sept 22 - Take Control of Your Joint Pain
Sept 24 - Boulder County Senior Living Tour

Go to Colorado Springs Event Calendar - CLICK HERE
Colorado Springs Event Highlights ...

Colorado Springs Senior Center
Woodland Park Summer Market
Colorado Springs Farmers Markets
Pikes Peak Libary District
The Fountain Valley Senior Center Activities
Woodland Park Summer Market
UCHealth Classes
Sept 10 - Rockin the 60s for Silver Key
Sept 10 - What If... Festival of Innovation and Imagination
Sept 17-18 - Oktoberfest in Woodland Park
Pueblo Event Highlights ...
Pueblo SRDA - Find events and resources
Joseph H. Edwards Senior Center - Find events
Pueblo City-County Libraries - Find resources and classes
Get Pueblo Moving
Kaiser Permanente Farmers Market
Senior Wellness Program Joseph H. Edwards Senior Center
Edible Communities - Southwest Colorado
Walk with a Doc
Optimists Club
Sep 23-25 - Chile & Frijoles Festival
Sept 10, 2016 - Saturday
Amazing Aging Expo Denver
Crowne Plaza Denver Airport Convention Center, Denver, CO

The Amazing Aging Expo features 100s of exhibitors and many are offering special deals, free samples and expert advice! Attend seminars throughout the day and get advice from experts in their field. The Amazing Aging Expo is produced by The Denver Post and is from 10AM to 4PM.
Website: AmazingAgingDenver.com
Sept 10, 2016 - Saturday
Rockin the 60s for Silver Key
The Antlers, Colorado Springs, CO

Travel each and every highway with YOUR Rat Pack to the third annual Rockin the 60s for Silver Key-and do it Your Way. Get your groove on with far-out fashions and a rockin evening of music and dancing with award winning entertainer Randy Rodriguez. In addition to live entertainment, this happening event includes reception; dinner; and silent and live auctions. All to support thousands of seniors in the greater Colorado Springs area
- LEARN MORE

Sept 10, 2016 - Saturday
What If ... Festival of Innovation and Imagination
Downtown Colorado Springs, CO
The Free What If ... Festival of Innovation and Imagination brings thousands of people of all ages together to celebrate the innovation and imagination of our community! What If...business people, art-makers of all kinds, inventors, educators, tech savvy folks, and garage tinkerers got together to share a day of play, innovation, and creativity with people of all ages in our community?
Website: Whatif-Festival.org
September 11, 2016 - Sunday
Colorado Remembers 9/11 - 15TH Anniversary and Concert
Civic Center Park, Denver, CO
A Special Colorado Remembers 9/11 - 15TH Anniversary and Concert remembering 9/11. This event is hosted by Governor John Hickenlooper & Mayor Michael B. Hancock with performances by John Fogerty and Big Head Todd and The Monsters. This event is presented by the Counterterrorism Education Learning Lab, The Denver Post, AEG Live Rocky Mountains and CBS Denver and 103.5 The Fox.The event starts at 1PM and has free admission.
Website - coremembers911.org
Sept 15, 2016 - Thursday
Seniors in September
The Denver Art Museum, Denver, CO
Come join the Denver Commission on Aging and Denver Office on Aging for the 3rd Annual Seniors in September on Thursday, September 15th, 2016 from 10am-2pm at the Denver Art Museum. There will be resources, engagement opportunities, lunch and an appearance by Mayor Michael B. Hancock -
View Event Flyer
Sept 21 - 22, 2016 - Tuesday & Wednesday
Mental Health First Aid Training for Military, Veterans, Families & Professionals Who Care for Them
Red Rocks Community College, Lakewood, CO
This is a free Mental Health First Aid Training course. Course is 8-hours in a 2-part, 2-day course unless otherwise noted. There is no cost for this training. Colorado VNA 2016 MHFA courses are made possible by a grant from Community First Foundation. For some professionals, CEs are available. No clinical or mental health background needed to take these classes. Reserve your seat today - call 303-698-6367 -
LEARN MORE
September 23, 2016 - Friday
Dr. Bill Thomas' Age of Disruption Tour - Disrupt Dementia and Aging: Life's Most Dangerous Game
Paramount Theatre, Denver, CO

Dr. Bill Thomas, one of the most innovative and creative thinkers working in medicine today, brings a radical new approach to growth and aging through his modern day American Chautauqua movement the Age of Disruption Tour. Barnstorming the country in a rock n' roll tour bus, Dr. Bill Thomas is engaging with communities passion building new and vastly more rewarding visions of aging. Tickets can purchased online -
LEARN MORE
Sept 24, 2016 - Saturday
Boulder County Senior Living Tour
Boulder County, CO
Seven local retirement communities in Boulder County will open their doors to provide you with community information, refreshments and guided tours on September 24th. Take a look around, ask plenty of questions, and enjoy your day! You are welcome to stay at each community as long as or as little as you would like. Visiting all communities is not required -
LEARN MORE
Get your Walking Shoes - Alzheimer's Walks are Starting Up
For information on how to start or join a Walk team or to make donation, visit the organization's website. The funds you raise in 2016 will go to support education, counseling, and our 24 hour Helpline all offered at no charge to families across the state and to fund research to find a cure.
Website:
http://www.alz.org/co/
Events from Active Minds
We believe in lifelong learning and fostering active minds for life. We achieve this by combining excellent teaching with thoroughly researched, compelling topics that matter. We deliver programs on-site, customized to each audience, but always presented objectively so that all perspectives are honored - LEARN MORE
Learn More about GroovyTek located in Centennial, CO
At its core, GroovyTek believes in the empowerment of all people to be comfortable with their personal technology devices and strives to provide the empathetic, respectful support and training to achieve this goal. The name GroovyTek is an homage to one of the founder's grandmothers who was nicknamed Groove as she was considered to be very cool and hip adult figure to those around her in the 60-70's.
Website: www.groovytek.com
Blog Highlight from Chayet & Danzo, LLC
Marco Chayet looks forward to role with NextFifty Initiative
"One of our own, founding attorney and partner Marco Chayet, is proud to announce that he will be assuming an important new role as Board Chair of the NextFifty Initiative, an organization aimed at increasing the quality of life for Colorado's aging population ..." - READ MORE
Website: www.ColoradoElderLaw.com
Article Highlight from Ray Smith, The Long Term Care Specialist

About A Canoe Trip
"My friend John & I had long-planned a canoe camping trip to the wilderness area of South-western Ontario, Canada. We would paddle for half a day, then set up camp on the shore of beautiful Northern Lights Lake (you can Google Northern Lights Lake). The plan was for us to then spend five days camping, fishing, exploring, & generally paddling our canoe around the area. Two portages later we arrived at Northern Lights Lake and did set up camp ..." -
READ MORE
Colorado Senior Lobby in the News
Special Guest Former Governor Roy Romer talks Politics

Former Governor Roy Romer was a special guest at Colorado Senior Lobby's summer social last month. The Colorado Statesman reached out to him after the event did an interview about his life in Colorado Politics and the changes he has seen over his 87 years -
READ MORE
Learn more about ...
Website:
ColoradoSeniorLobby.org
Website:
ColoradoStatesman.com
Alzheimer's Association Classes & Workshops
The Alzheimer's Association can help you get the information you need about memory loss and dementia -
LEARN MORE
Repeating this notice ...
A Message from the Colorado Strategic Action Planning Group on Aging to all Colorado Residents - Help our State Plan for Aging

The Strategic Action Planning Group on Aging (SAPGA) is tackling the pressing issues facing our state and families as Colorado's population ages. The group is working to ensure all Coloradans have the support they need to enjoy a healthy, mobile, and vibrant lifestyle as they age. SAPGA needs your help and perspectives as it works to answer questions about affordable housing, supports for family caregivers, community design, transportation options, workforce needs, retirement security, the viability of federal programs, impact on the state budget and access to quality health care. Your input is essential to Colorado's future and SAPGA's recommendations to our leaders. Visit the website to weigh in, or share your thoughts on social media with #plan4aging.

Disability Law Colorado Shares a New Publication
"But I Don't Want Eldercare!"
But I Don't Want Elder Care! is an important consumer empowerment resource. It is easy to understand, and it is inspiring. We have only to look at the current state of long-term care and the approaching wave of baby boomers to understand how important it is to change how we care for our parents and ourselves in the future - LEARN MORE
Where to Turn Resources
This resource is an overview of senior resources and services and general comparisons of living at home to living in senior housing to higher levels of care -
LEARN MORE
Website:
SeniorseGuide.com
Local Farmer's Markets

Find local farmer's markets and enjoy fresh local produce and support the local Colorado farmers and agricultural industry.

Websites that you could explore for senior events and volunteer opportunities:
Stay Connected!
Get your news online and share your opinions with your Elected Officials!
-
LEARN MORE
Thank you for Subscribing!
We hope you have found the Seniors Resource Guide Colorado Front Range eNewsletter helpful. If you have questions, suggestions or topics you want to see in the future please contact us.



Regards, The Staff at Seniors Resource Guide,




SeniorsResourceGuide.com

-

Find

Resources, news & events

SeniorsEGuide.com - Educational Questions to Ask
GoToSRG.com - Compatible with web-enabled Mobile
MedicareBasicVideo.com - Medicare Simplified
SeniorBusinessConnection.com - Networking Media Resources

Mailing Address:
SeniorsResourceGuide.com, LLC - 303-794-0799
P.O. Box 816, Littleton, Colorado 80160-0237

Note: New to Colorado and confused about the term Colorado Front Range? Visit Wikipedia, the free online encyclopedia to learn more - Wikipedia - Colorado Front Range.