Millions of Women Missing Because of Abortion
A column in the New York Times points out the disturbing fact that millions of the world's women are missing because of abortion. You'll find the piece at http://www.nytimes.com/2011/06/27/opinion/27douthat.html?nl=todaysheadlines&emc=tha212 .


Latest LifeLines Radio Program Now on the Web
The latest edition of the radio version of LifeLines is now on the World Wide Web. This program talks about pro-life legislation and the pro-life issue in the 2012 Presidential election. Anyone with the link below can download the file:

http://cid-55b4e145ee2332ce.office.live.com/browse.aspx/.Public

Be sure to tune in!
Former Planned Parenthood Director Writes Touching Pro-Life Column
Former Planned Parenthood Director Abby Johnson has written a touching pro-life column which is a must-read for those concerned about safeguarding innocent human life. You'll find the poignant piece at http://www.lifenews.com/2011/06/21/hands-that-helped-abortions-now-extend-to-unborn-children/ .







Santorum Headlines Pro-Life Event of the Year--Note Date Change!
We're excited that former U.S. Senator Rick Santorum will be our keynote speaker at our 2011 Celebrate Life Banquet at the Four Points Sheraton North in Mars, PA, near Pittsburgh on October 12th. Please reserve your seats today at www.paprolife.org . Also, please consider having your business, chapter, church, or other group sponsor the banquet. This is our major pro-life education event and fundraiser of the year. It cannot be a success without you!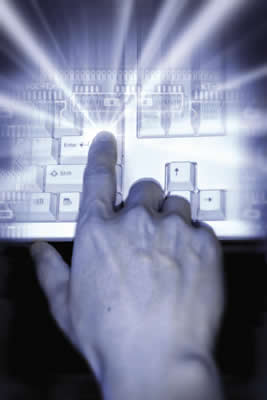 Become Our Fan on Facebook!
Chapter Information from Around the State
Bucks County--Bucks County Right to Life will host its "Back to School" Respect Life Rummage Sale this August at Our Lady of Mount Carmel School. They are collecting donations for the sale from 9 a.m.--7 p.m. on August 13 & 14 at the school's cafeteria. Sale dates are August 19-21, and proceeds benefit the Bucks County Right to Life educational fund. For more information, please visit http://sites.google.com/site/buckscountyrighttolife/upcoming . If you live in Bucks County and would like to help with the Rummage Sale, email BucksCountyRTL@gmail.com.

Westmoreland County--Westmoreland County Right to Life will march for the 4th year in a row in the Latrobe 4th of July Parade! Usually around 50 pro-lifers from Westmoreland County participate in the parade carrying pro-life signs and balloons, and are received enthusiastically by many thousands of onlookers.




Live in Southeast PA?

Contact SE Regional Coordinator Heather Wilson to find out more about joining a chapter in Bucks, Montgomery, Chester, Delaware, or Philadelphia County. You can reach Heather by e-mail at

wilson@paprolife.org

.




Live in the Southwest?

If you'd like to become involved in a chapter, contact Development Director Bryce McMinn, who serves as a liaison with chapters in southwest and midwest Pennsylvania. You can reach Bryce at 74 Oak Spring Road, Suite 101; Washington, PA 15301; Work Phone: 724-228-1162; Cell Phone: 412-835-2812; E-Mail:

mcminn@paprolife.org

.




If you live in another part of the state and you'd like to get involved in a local chapter,

contact Executive Director Michael Ciccocioppo at

ciccocioppo@paprolife.org

or by phone at 717-541-0034.



Donate Now to Stop the Abortion Agenda
We can stop the abortion agenda, but
we need your help to do it! Please donate now at
www.paprolife.org/donate
. Your generous gift can literally save lives!