Chesapeake Academy Oyster Roast Proceeds:
We raised $40,134.00 that provide curricular enhancements and support the financial assistance program. Thank you to all the donors, sponsors, volunteers, and patrons who worked and attended this spectacular annual event.
The Head's Heads Up!
When I ask alumni what they learned at Chesapeake Academy, they say that at CA they learned to be part of a team--to listen, to lead, to think about the consequences of actions, to inspire others, and to push their own limits beyond what they think they can do.
They learned that life is not always fair and you do not always get what you want--particularly things like ISAC team championships or making the Head of School's list. They learned that you have to work (and work hard) for what you want and the work itself teaches teamwork, how to communicate verbally and in writing, being responsible, following rules and directions and knowing how to behave in different environments.
They learned that teachers and coaches care about their character development as much as their academic success because ethics matter in personal and business relationships. They experienced, through their disappointments and failure, that they had the strength to pick themselves up and keep going.
All of these lessons learned and personal experiences between the ages of three and fourteen prepared them to take on greater responsibility for themselves and their communities. We can be proud of the students we graduate each year knowing that they enter their high schools well prepared to be academically successful and good school citizens. We have prepared them well.
For this I am grateful!
Best wishes for a very happy Thanksgiving!
Planning to participate in the
Wear your CA logo wear and show your Osprey Pride!
Class Acts
....What's Happening on the Halls?
Chesapeake Academy's kindergarteners travelled to Lancaster Middle School to see an acclaimed illusionist from
Philip and Henry Magic Show Productions.
Presented through the generosity of the Rappahannock Foundation for the Arts, this program delighted students from Lancaster Primary School, Lancaster Middle School, and Chesapeake Academy!
Important Financial Aid Notice:
Families wishing to be considered for financial assistance for the upcoming 2017-18 school year should notify Hilary Scott, Director of Admission, by email no later than
January 9, 2017
. Please visit www.chesapeakeacademy.org/adm_FA.html to access all information related to financial assistance. All documentation is due on or before
March 6, 2017.
This includes:
The Art of Writing is Vivid and Evocative!
Sixth graders have been working their way through the Art of Writing. Their most recent challenge was to add more imagery to their work. In order to include great details, they have to learn to be great observers. So students spread throughout the school, hiding in corners to observe other classes using their five senses. In the end, they wrote paragraphs using the details they observed to make the reader feel like they were sitting right next to them.
In the picture above, Stewart Hollingsworth '19 experiments with this concept. Here is an excerpt from his paragraph: "When I scampered into the first grade room, I was frightened. It smelled like shoes and had a bitter taste. All I heard was, 'Why are you here? Why are you here?' So I went into a corner to hide, but they still saw me." Looks like sixth graders are learning the art of writing!
Chesapeake Academy
is a wonderful place to grow!
Do you know a child from the local community who you want seated beside your child next year?
Kelly Antonio Studies the Responsive Classroom Model
"
At Chesapeake Academy, we know that the link between academic success and social-emotional skills is very strong, so we focus on developing the whole child: socially, emotionally and academically. Understanding learning styles and modes of processing and memory are essential to understanding and developing the whole child," she explains. "The Responsive Classroom learning opportunity made sense for me because of CA's underlying commitment to constructive community. Our next steps will focus developing more authentic learning experiences that promote open-ended critical thinking and that involve productive collaborations because great cognitive growth occurs through social interaction. I came away with strategies that will help in planning cross curricular and multi grade projects for my first graders!" Head of School Debbie Cook praises Antonio, saying " "The faculty is looking forward to hearing from Mrs. Antonio about this course! A community that learns from one another models this constructive strategy for children.

How the adults at school work together is as important as our individual competence: Lasting change begins with the adult community."
Deciding What is Essential is Hard Work: First Graders Get it Done!

"After reading together, discussing, and examining pictures closely of the Frog Life Cycle, students are working in pairs to create a "poster" of the Frog Life Cycle in first grade."
PALS Waltz of the World: Billy B Does Not Disappoint!
Acclaimed performer Billy B presented "Waltz of the World," an energetic performance for ages 3 years old to third graders that answered questions like
"Why do we have the four seasons?" and "What happens to the animals and plants when the seasons change?" Chesapeake Academy third through eighth graders
enjoyed "
Geology Rocks!," an engaging presentation of song and dance that demonstrates
the Big Bang, the rock cycle, and the motion of the earth's tectonic plates. Peforming Arts and Lecture Series programs are made possible through the generosity of the Nettie Lokey Wiley Foundation.
What the World Needs Now...is Writing that is Authentic, Researched, Factual, and Effective!


Seventh graders in their study of the American Colonies took on the role of a textbook writer. In the project scenario, teachers requested a one page study tool that they could pass out to students to help them review the important information about each colonial region. Seventh graders first read through their textbook, deciding what information for the chapter was most important and most likely to be on a test written by a middle school teacher. Then they brainstormed a list of useful study techniques, including thinking about use of different colors and fonts, acronyms, graphics, etc. They then created one page "cheat sheets" on pertinent information for each section, using the digital program of their choice. To test how well they did, students attempted to fill out their study guides for their real chapter test only using the information on their reference sheets.
This corn is dancing! Kindergarten has been discussing the uses and importance of corn in history. The class experimented to discover sink or float properties, as well as introduction to a unit on states of matter. Ask a kindergartner the definition of the words saturation or dissolve. They can also explain why the corn was dancing. Science is fun!
Lorry Manetz '21 has been hard at work during his Brain Bucket time. This is a time during the week when students choose a topic to research, study, and eventually present to the class. Lorry studied Aristotle, reading a number of books and using the computer to research. He created a bust of paper mache to use as a visual aid in his presentation to the class.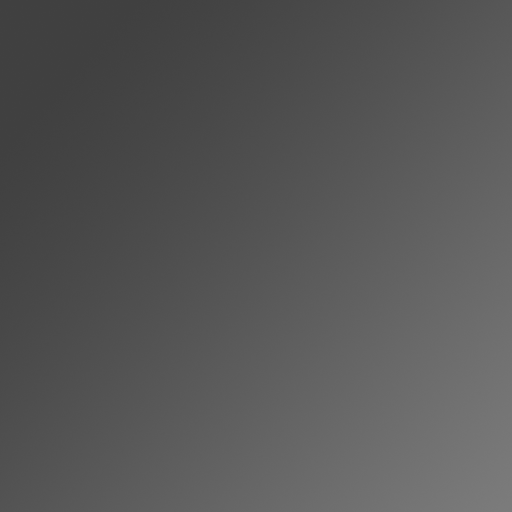 Well, I Declare! It's Eagle Bear!
Second grade has been learning about the various body systems, including the nervous system. They were intrigued to learn that different areas of the brain control different parts of the body. The brain hats were a fun activity for these brainiacs!
Middle School Academic Awards Announced
Fifth Grade Teachers' Award--Leyton Dew

Fifth Grade Most Improved--Martin Smith




Sixth Grade Teachers' Award--Calista Nelson

Sixth Grade Most Improved--Andrew Fulmer




Seventh Grade Teachers' Award--Elizabeth Stanley

Seventh Grade Most Improved--Jack Porter




Eighth Grade Teachers' Award--Faith Hattersley

Eighth Grade Most Improved--Oliver McAninch




Head of School Award Recipients

Ap Pollard '20

Jackson Pyles '20

Leyton Dew '20

Spencer Cammarata '19

Calista Nelson '19

Adair Stanley '18

Elizabeth Stanley '18

Rebecca Meberg '18

Larkin Denton '18

Ben Antonio '17



| | |
| --- | --- |
| | |
| | Katie Parker, fifth grade homeroom, fifth grade Literature, fifth grade Geography, fourth grade math, seventh grade Writer's Workshop |
Why do I teach at Chesapeake Academy?
Why not Chesapeake Academy? I taught at a great public school in Hanover County, but SOL's were taking over, and I constantly felt the pressure to teach to the test. Being at CA has been like taking a breath of fresh air. I was pleasantly surprised by the numerous opportunities to embrace our community, the collaboration across grade levels from Pre-K 3&4 to eighth grade, and the positive support between the administration and teachers. It has rejuvenated my mind and heart in education, and I look forward to teaching here many more years to come.
I wish I had attended CA as a child but feel very fortunate my children will have such a memorable education.
Congratulations to Our Athletics Award Winners!
Golf Team
Coaches' Award- Duke Wolfson and Oliver McAninch
Most Improved Player--Jarett Platsis
JV Volleyball Team
Coaches' Award - Rebecca Meberg
Most Improved Player - Alvina Moon
Varsity Volleyball Team
Coaches' Award--Jordan Abbott
Most Improved Player--Mary Esten Brown
Most Valuable Player--Reese Bragg
JV Soccer Team:
Coaches' Award--Tayloe Emery
Most Improved Player--Celden Hornsmith
Varsity Soccer Team:
Coaches' Award--Ben Antonio and Faith Hattersley
Most Improved Player--Jack Porter
Most Valuable Player--Rock Wolfson
Second grade built a very cool Geometrocity during their unit on geometry. After learning about plane and solid shapes, students laid out a grid map and began construction of the city's buildings using nets which are paper shapes that when folded and attached create three dimensional shapes. Students brainstormed what sorts of building their city should have and designed them using the nets.
Six Word Tales Task Seventh Graders with Tight Text
Sad days end, bring happy days. - Jack Porter
Six word story. Drop the mic.- Duke Wolfson
It's the Holiday Season. Holiday Season.- Elizabeth Stanley
Yeah, I do marathons, Netflix marathons. - Adair Stanley
Hand hugged myself; clone machine works. - Larkin Denton
Friends, Best Friends, Enemies, Death, Murder. - Rebecca Meberg
Make your Dollars Work for
Chesapeake Academy!
With the holidays approaching, this is a perfect time to remember how you can
support your favorite little school and
shop at the same time! Organizations like AmazonSmile.com and MightyNest.com pay a percentage of your purchases to the school! And Box Tops are worth ten cents a piece! Go, team!
| | |
| --- | --- |
| | |
| Mrs. Sonja Smith, | |
Learning Never Ends for Sonja Smith
After finishing two courses on Encouraging Mathematical Communication Skills and Developing Mathematical Problem Solving Skills, Chesapeake Academy Second Grade Math and Science Teacher, Sonja Smith, reflects on feeling excited about putting what she's learned into practice. Smith comments, "Both courses stressed the importance of making everyday connections to mathematics and applying strategies for problem solving and deeper thinking. Math is everywhere, in literature, in art, all around! Finding it and celebrating it makes all the difference to the engagement and enthusiasm students bring to the subject!"
Smith, who also teaches art and is the librarian at Chespeake Academy, also added a third course, Arts Integration and STEAM, hosted by Education Closet, to her busy summer. "This class was great as it enhanced what I have been doing in collaboration with the other classroom teachers and art classes and it gave me a ton of resources and ideas for using the Arts in my second grade science and math classes."
Independent Reading Builds Brains!
Across the middle school, students engage with their independent reading in a variety of ways. In seventh grade, students set goals for each marking period that will help them to be widely read. The individual goals rank from reading two classics to tackling five graphic novels to exploring Michael Crichton's
Jurassic Park
and
The Lost World
. Each student keeps an IRJ (independent reading journal) either on paper or digitally. This document contains a reading log, creative and analytical entries on the texts, and responses to current events articles. Along the way, the class takes time to discuss what is being read, offer book recommendations, and share current event articles. Spending time as independent readers within a larger reading community is integral to developing literacy and critical analysis of content!
Important Notice from the Admission Office: This week your family received a copy of the 2017-18 Referral Form along with talking points and a CA trifold. As you read the information, you learned that your family could earn a $1000.00 tuition credit!
Wait! WHAT? Did you catch that?
Yes, you did!
$1000.00 tuition credit
will be applied to your account should the family enroll at CA! Now, who wouldn't want to participate in the Referral Program? It is a super great way to grow Chesapeake Academy with students you want seated next to your own child! So....have you thought about a family that may be a great fit for our community? Yes? Just complete the 2017-18 Referral Form and submit to Hilary Scott, Director of Admission, to begin the process!
Once the form is received, you will work with Hilary to provide the prospective family with a brochure packet and you are on your way! Questions? Contact Hilary at
hscott@chesapeakeacademy.org
or 804.438.5575.
Thank you to everyone who came out and made our first LulaRoe fundraiser a success and a bigger thank you to Andrea Latell (mother of Henry '26 and Jackson '20) for organizing this fun event. We hope to host another party in the spring here on campus, so stay tuned.
The plans for the Christmas float are shaping up nicely, but your help is still needed! Please email me if you are able to help out with this time honored tradition for our school at
emichelleritter@gmail.com
.
We have decided to combine November and December Box Top collections. As you prepare for all your holiday baking and cooking, please remember to cut out those Box Tops! Box Tops can also be found on tissue boxes, so save them up if you've got the winter sniffles!
Happy Thanksgiving From CAPPA!
| | |
| --- | --- |
| | |
| Reese Bragg '17, Student Council Vice President | |
Student Council Squawk
It is officially time for Clash of Coins

to begin! Beginning after Thanksgiving Break, Student Council will collect coins to help make Christmas a little brighter for people in our community.
This year the students will attempt to answer an age old question while collecting coins (positive points) and avoiding bills (negative points): Where exactly is Waldo? The class that accumulates the most positive points before
December 9
will be declared the victor of Clash of Coins, and perhaps we will finally figure out where that man in the stripy shirt is hiding.
At the same time, Student Council will also be collecting new and gently used cold weather items to be donated to families in our area. Coats, scarves, mittens, hats, socks, etc. are all welcome. Contributions can be dropped off in the front office, Ms. Dynia's room, or placed right on the Giving Tree located in the library.
"I know there is strength in the differences between us. I know there is comfort, where we overlap."

An Attitude of Gratitude!
Thanks to Mrs. Cook for the Head of School Holiday on January 16!
Thanks to Mrs. Keesee for quarterbacking our first RENWEB report card cycle.
Wondering why the campus looks so great? Grover Branson was here

Sunday

and worked on cleaning up the grounds.

A big thank you to Carolyn Harris who comes in each

Thursday

morning to help reshelve books in the library and also to check the shelves to make sure things are in the proper place. A huge help to Mrs. Smith!



Dates to Remember
11/18 Eagle Bear PALS assembly, 11:00 a.m.
Boys Bball Preseason, 3:30 p.m.
Girls Bball Preseason, 4:30 p.m.
Chick Fil-A, 12:00 noon
11/21 Girls Bball Preseason, 3:30 p.m.
Boys Bball Preseason, 4:30 p.m.
Holocast Museum Trip, grade 8
11/22 "A Charlie Brown Thanksgiving," presented by grade 6, 10:05 a.m., followed by sweet treats
Boys Bball Preseason, 3:30 p.m.
Girls Bball Preseason, 4:30 p.m.
11/23 - 11/27 Thanksgiving Holiday
11/28 Foxcroft School Admission Visit, 12:00 p.m.
11/29 St. Margaret's School Admission Visit, 12:00 p.m.
11/30 "The Grinch Who Stole Christmas," presented by grade 3, 10:05
Tag Day
Faculty Professional
Development, 3:30 p.m.
12/2 Girls Bball hosts Peasley, 4:30 p.m.
Boys Bball hosts Peasley 5:30 p.m.
12/7 "A Christmas Carol," grades 5 - 8 @ LMS, 9:30 a.m.
Dress Uniform
PALS "Twas the Night Before Christmas," 9:30 a.m.
12/8 Basketball hosts ACDS: JV Boys at 4:00 p.m., Girls at 5:00 p.m., and V Boys at 6:00 p.m.
12/9 Interims Home via Renweb
12/14 Tag Day
12/15 BBall @ SCW: Girls at 4:00 p.m., Boys at 5:00 p.m.
12/16 Holiday Program, Dismissal afterward (shortened school day)
12/19 - 1/2 Christmas Break
1/2 Faculty Professional Development
1/4 Dress Uniform
Bball hosts SCW: Girls at 4:00 p.m., Boys at 5:00 p.m.
1/11 PALS, Reptiles Alive, 9:30 a.m.
1/12 Bball @ Ware: JV Boys at 4:00 p.m.;Girls at 5:00 p.m., and V boys at 6:00 p.m.
1/16 Head of School Day