Where:

TradeWinds Sandpiper Beach Resort
5600 Gulf Blvd.
St. Pete. Beach, FL 33706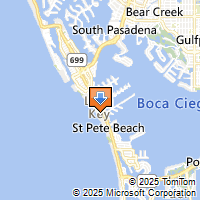 Driving Directions
When:
Friday February 3, 2012 at 9:45 AM EST
-to-
Saturday February 4, 2012 at 5:00 PM EST
Add to my calendar
Greetings!
We are thrilled to announce that Sarah Rachel Hill, portrayed by Carrie Underwood in the recently released movie "Soul Surfer," has joined the Strive for Greatness Women of Purpose 2012 line-up!



Sarah was instrumental in helping professional surfer Bethany Hamilton through a tragic shark attack

that left her with one arm. Sarah's own past, which includes suffering a broken neck and back in a surfing accident, helped prepare her and equip her in ministry. Sarah serves as a missionary on the Island of Kauai where she leads one of the largest student ministries on the Island. Grounded in her devotion and love for Christ, her training allows her to recognize those in need and gives her the ability to reach out to them. After growing up in a tough and abusive home, through God's grace, she continues impacting lives for God's kingdom as she travels sharing her story on Kauai...and beyond.



You are invited to join us

February 3rd & 4th, 2012

at the beautiful TradeWinds Sandpiper Beach Resort, St. Pete. Beach, FL for the Strive for Greatness Women of Purpose conference.

You & your girlfriends do not want to miss this LIFE-CHANGING EVENT!
Register EARLY!


WIN 2 NIGHTS STAY
Beautiful TradeWinds Sandpiper Beach Resort!
Early registrations must be received
by Thursday, December 15th, 2011
Drawing will be held & WINNER announced on
Friday, December 16th, 2011!
Strive for Greatness Women of Purpose conferences are a great way to share your faith!
Round up a carload of friends (10 or more) OR bring a bus full of women & the 11th registration is FREE!
Groups are GUARANTEED seats TOGETHER! You'll experience the kind of bonding that occurs when women laugh, cry, and spend time together learning about God and each other.
and make sure to visit our Spread the Word page!


We look forward to seeing you & your girlfriends at the beach in February!
EXPECT GREATNESS!!!
Because your Father is great, greatness resides in you. Therefore, expect greatness everyday!
The Bible declares in Psalms 95:3 - For the LORD is a great God, and a great King above all gods.
Karen Rae Hickam


Strive for Greatness

Women of Purpose Conference Host