South Carolina Children's Authors Melinda Long and Kate Salley Palmer to Sign Books at Fiction Addiction on Take Your Child to a Bookstore Day
South Carolina children's authors Melinda Long and Kate Salley Palmer will be signing copies of their Christmas books, The Twelve Days of Christmas in South Carolina (Long, Sterling, board book, $7.95) and I Know Santa Very Well (Palmer, Warbranch, paperback, $6.95), at a book signing on Take Your Child to a Bookstore Day, Saturday, December 3rd, from 11am-Noon at Fiction Addiction.
This event is free and open to the public. Books may be purchased online, at the store, or by calling Fiction Addiction at 864-675-0540.
In The Twelve Days of Christmas in South Carolina, Melinda Long's South Carolina-themed Christmas book, rainbow-painted houses, yummy shrimp stew, war heroes, prowling pirates, kudzu monsters, leaping dophins...and a wren in a palmetto tree: that's a South Carolina Christmas! Kids will love exploring this magical southern state in this new board book edition.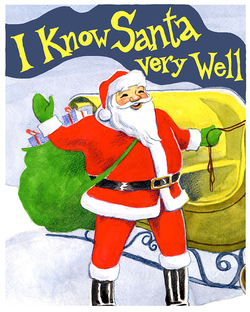 I Know Santa Very Well by Kate Salley Palmer is a poem about Santa's unconditional love set to vivid pictures done by Kate in gouache. It is a small book, much like a multi-page greeting card, with a great Christmas holiday message. "[It's] a good message for Christmas, for kids to be reminded they are loved by somebody and Santa is not scary" (Cindy Landrum, Greenville Journal.
About the authors: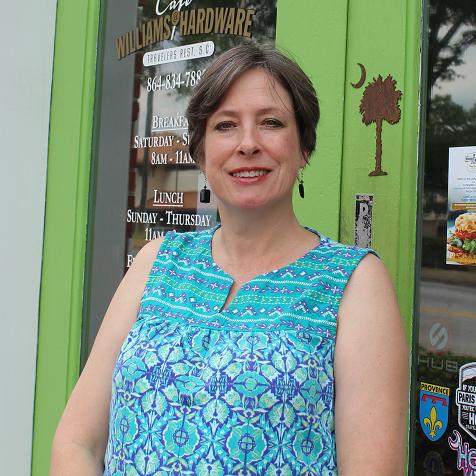 Melinda Long began her writing career on a rainy day when she was six. Her mother, tired of hearing how bored Melinda was, told her to write a story about Yogi Bear and his friends. She even gave Melinda a typewriter to use. It was so much fun, Melinda just kept writing. Now it's one of her favorite things to do. Melinda lives in South Carolina not far from two pirate hangouts. She enjoys reading, acting, and visiting schools to talk to kids about writing. In addition to The Twelve Days of Christmas in South Carolina, Melinda is also the author of the bestselling picture books How I Became a Pirate and Pirates Don't Change Diapers.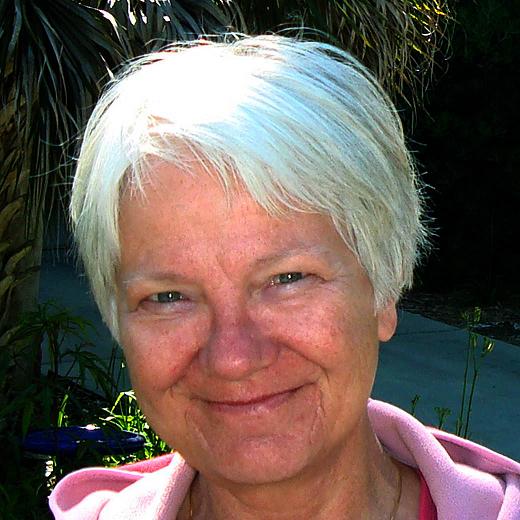 Kate Salley Palmer is an award-winning nationally syndicated political cartoonist, author, and illustrator of many books, including her first coloring book, 2016 Race for the White House, and Christmas book, I Know Santa Very Well. Kate and her husband, Jim Palmer, a retired Clemson professor, started Warbranch Press, Inc., in 1998, which now publishes many of her children's books, including non-fiction picture books about South Carolina history.
If you cannot make the event, you can reserve a personalized copy of either of the authors' books by contacting Fiction Addiction in advance at 864-675-0540 or at info@fiction-addiction.com.
ABOUT FICTION ADDICTION
Fiction Addiction is a local, woman-owned, independent bookstore established in 2001. The store carries a mixture of new and used fiction and nonfiction, including children's books, as well as gift items. We are located at 1175 Woods Crossing Road (in the shopping center with Fried Green Tomatoes, Jimmy John's, and Boardwalk). For more information, visit our website at http://www.fiction-addiction.com or call us at 864-675-0540.
- END -