Southern Author Lynda Harrison Hatcher to Sign New Memoir at Fiction Addiction
Southern author
Lynda Harrison Hatcher
will be signing copies of her new memoir, Mothering Addiction: A Parent's Story of Heartache, Healing, and Keeping the Door Open

(Frontier Press, paperback, $14.99), at a meet and greet

at Fiction Addiction on Wednesday, November 8th, from 5-7pm. This event is free and open to the public. Books can be purchased
online
, at the store, or by calling Fiction Addiction at 864-675-0540.
No one dreams of raising a drug addict. In Mothering Addiction, Lynda Harrison Hatcher tells the heart-wrenching story of her turbulent journey as the mother of a child who desperately struggled with a heroin addiction -- a story of the daily tests, constant trials, and unending tribulations of raising a son whose life has been derailed by drugs. The mothering instinct is to fix, smooth over, repair, cover up, bandage, or, if all else fails, beat the crap out of anything that hurts our children. We think we can control what they eat, what they wear, their school, their friends. Then addiction lumbers in, sniffs the air for signs of weakness, licks its chops, sharpens its claws, and terrorizes us before knocking us flat and ripping our hearts out. Funny, sad, compelling, and brave, Hatcher brings perspective and guidance to any parent struggling with a child whose life has been turned upside down.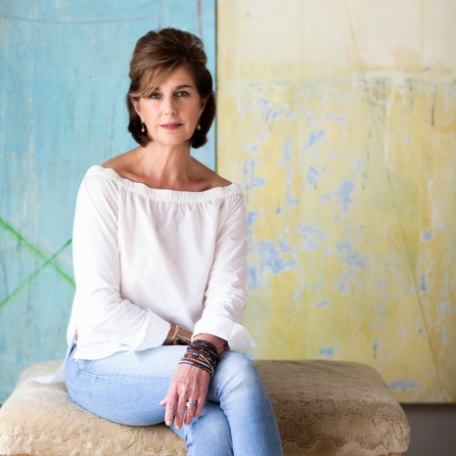 About the author:
Lynda Harrison Hatcher is a Southerner by birth, a former landscape designer by trade, and a mother by calling. She is married and lives in Richmond, Virginia. She has a son, a daughter, and two stepsons. Hatcher served on the board of the John Henry Watkins Foundation, a nonprofit that promotes lasting recovery among young adults, ages 14 to 25. She plans to donate a portion of book proceeds to this life-changing organization.
If you cannot make the event, you can reserve a personalized copy of the author's book by contacting Fiction Addiction in advance at 864-675-0540 or at info@fiction-addiction.com.
ABOUT FICTION ADDICTION
Fiction Addiction is a local, woman-owned, independent bookstore established in 2001. The store carries a mixture of new and used fiction and nonfiction, including children's books, as well as gift items. We are located at 1175 Woods Crossing Road (in the shopping center with Fried Green Tomatoes, Jimmy John's, and Boardwalk). For more information, visit our website at http://www.fiction-addiction.com or call us at 864-675-0540.
- END -