CONTACT:
Jill Hendrix
Fiction Addiction
864-675-0540
info@fiction-addiction.com
http://www.fiction-addiction.com
Southern Women Author Panel Talk & Signing at Fiction Addiction
Meet these Southern women authors at a book talk, followed by a Q&A session and a book signing, on Saturday, September 30th, at 2pm at Fiction Addiction: Emily Colin (author of The Dream Keeper's Daughter [Ballantine Books, paperback, $16.00]), Dorothy St. James (author of Asking for Truffle [Crooked Lane Books, hardcover, $26.99, on sale 9/12/17]), and Nicole Seitz (author of The Cage-Maker [Story River Books, hardcover, $27.99]).
*Note: Tickets are $10 each. Each ticket admits one and can be redeemed for $10 off any of the featured authors' books prior to or at the event. Tickets and books can be purchased online, at the store, or by calling us at 864-675-0540.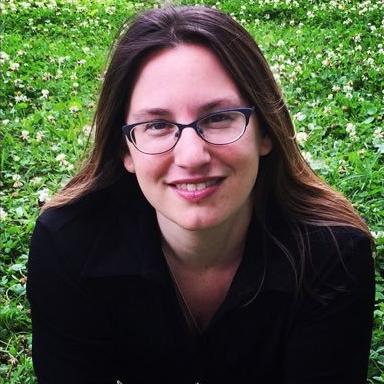 A woman discovers an impossible connection that transcends time and place in The Dream Keeper's Daughter (Ballantine Books, paperback, $16.00), a stirring, unforgettable novel from Emily Colin. Isabel Griffin's boyfriend, Max, vanished eight years ago, leaving her heartbroken and pregnant. When she receives a disturbing phone call from a familiar voice, Isabel tries to convince herself that the caller can't be Max. But what if it is, and their daughter is in danger?
Emily's debut novel, The Memory Thief, has been a New York Times bestseller and a Target Emerging Authors Pick. Her diverse life experience includes organizing a Coney Island tattoo and piercing show, hauling fish at the Dolphin Research Center in the Florida Keys, roaming New York City as an itinerant teenage violinist, helping launch two small publishing companies, and serving as the associate director of DREAMS of Wilmington, a nonprofit dedicated to immersing youth in need in the arts. Originally from Brooklyn, she lives in Wilmington, NC, with her family. She loves chocolate, is addicted to tiramisu, and dislikes anything containing beans.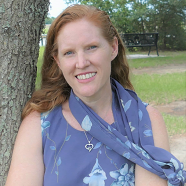 Rich and decadent, Asking for Truffle (Crooked Lane Books, hardcover, $26.99, on sale 9/12/17), the first in a new cozy series by Dorothy St. James, is sure to be a delectable read for fans of JoAnna Carl and Joanne Fluke. Charity Penn is skeptical when she wins a contest that she never entered. After her former school friend drowns in a vat of chocolate while investigating, Penn heads to Camellia Beach, SC, to investigate and steps straight into a deadly plot to destroy the seaside town.
Dorothy is the author of the White House Gardener mystery series. For the past twenty years she made her home on Folly Beach, an artsy island community in South Carolina with her sculptor husband. Dorothy is a member of Mystery Writers of America (MWA) and the International Thriller Writers (ITW). This is her first Southern Chocolate Shop mystery.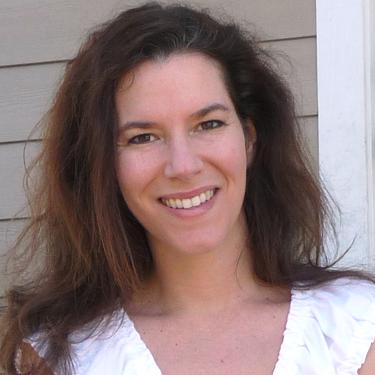 Bringing the New Orleans of the late 1800s and early 1900s vividly to life, Nicole Seitz's latest novel, The Cage-Maker (Story River Press, hardcover, $27.99), unfolds as a series of letters, journal entries, and newspaper articles that 21st-century blogger Trish discovers hidden in an inherited birdcage, drawing her into the love story, horror, and madness that is her family history. In 1906, Dr. René Le Monnier agrees to help 16-year-old Carmelite save her brother from a death sentence, leading him to the rich Bertrand Saloy, the haunting Le Monnier mansion, and a French birdcage maker's obsessive love for Madame Saloy.
Nicole is the author of six previous novels, including, most recently, Beyond Molasses Creek and The Inheritance of Beauty. She holds a degree in journalism from the University of North Carolina at Chapel Hill and a BFA in illustration from the Savannah College of Art and Design. She lives in Charleston, where she teaches art and summer workshops for creative writing and illustration. The Cage-Maker is based on stories unearthed while researching her own family's history in New Orleans.
If you cannot make the event, you can reserve a personalized copy of any of the authors' books by contacting Fiction Addiction in advance at 864-675-0540 or at info@fiction-addiction.com.
ABOUT FICTION ADDICTION
Fiction Addiction is a local, woman-owned, independent bookstore established in 2001. The store carries a mixture of new and used fiction and nonfiction, including children's books, as well as gift items. We are located at 1175 Woods Crossing Road (in the shopping center with Fried Green Tomatoes, Boardwalk, and Jimmy John's). For more information, visit our website at http://www.fiction-addiction.com or call us at 864-675-0540.
- END -