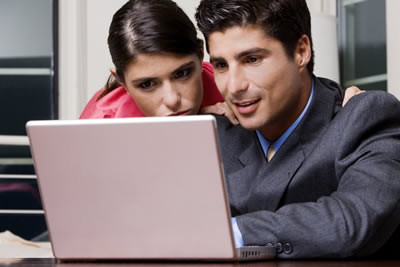 Reader responses to the MSN report reflected their pain, frustration, anger and blame. Others tried to be understanding and reasonable.

Here are some of the more compelling comments.
"I'm a black man originally from Africa, I live in Phoenix, Arizona, I have an MBA in Finance and I can't get a job, even a simple job as a customer service or a cashier in the banks around here. I'm currently working as a Restaurant Server in a hotel."


"I completely agree with the intent of Title VII with regards to fair hiring- every qualified applicant should be fairly considered by employers. It does bother me though that some people think that an accent being a hiring factor is discriminatory."
"I don't think that an accent makes someone more or less trustworthy; however, how can I do business with someone I can't understand?"



"Communication is two way... if you want to be understood you will try to improve the clarity of your message and if you want to understand someone else you seek clarification. Are we so shallow and in such a hurry that we can't attempt to seek clarification from a foreigner who has tried to learn our language?"
"The findings from the University of Chicago really show how ethnocentric the US can be. It is sad to see how a country founded on immigrants from many nations perceives others with an accent as less trustworthy. I think it is a reflection of lack of education, travel oportunities and exposure to other cultures."
"So if you have an accent, an/or if you deal with people with accents, be a little more open minded and try to listen a bit harder. An accent is not a reflection on a person's education. Stereotyping is incorrect. We should find it a privilege to meet people from other cultures and countries. They all have so much to bring to our lives and we can all learn from each other."
"The question is not whether accents undermine credibility, rather it's whether accents trigger people's biases and prejudices against those they perceive as foreign, different, or uneducated. To associate people's accents to credibility is absurd and disingenuous."
"Languages are so beautiful and one is not better than the other. In order to properly learn a language thoroughly and pronounce it correctly; one must also learn its phonetics and learn the culture of its country. If we want to live in a particular country, one must strive to assimilate to its proper language usage."