Girl Scout Cookies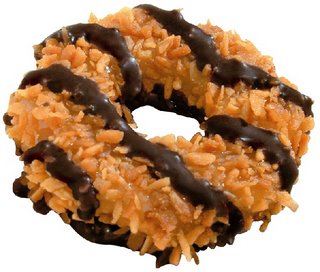 Our Girl Scout on staff, Rachel, will be in-store today, selling cookies for her Troop #3405. Come on by this afternoon for best selection! Cookies are $3.50/box, and it goes to a great cause!
New Action Figure

MARVEL SELECT COLOSSUS ACTION FIGURE
This time the mightily muscled Russian mutant, Colossus, makes his Marvel Select debut in all his oversized glory!
New Shirt
CAPTAIN AMERICA PATRIOTIC SOLDIER SHAMROCK T/S
Captain America smashes through the evildoers to score a victory for patriotism on this St. Patty's Day-themed t-shirt!
New Collectibles

DC COMICS NEW 52 11-PC MAGNET SET
Get eleven of the memorable New 52 covers in this magnet set! Get Justice League #1, Action Comics #1, Aquaman #1 and more right on your refrigerator!
New Hardcover

AMERICAN VAMPIRE HC VOL 3
In the Pacific, Pearl's husband, Henry, joins a clandestine group on a secret mission to Japan to hunt a new breed of bloodsucker. Meanwhile, Skinner Sweet has plans of his own ...
Written by Scott Snyder. Art by Rafael Albuquerque & Various.
New in Trade

BATMAN GATES OF GOTHAM TP
When a mystery as old as Gotham City itself surfaces, Batman assembles a team of his greatest detectives -- including Red Robin, Owlman, I-Ching and others -- to investigate this startling new enigma. Written by Scott Snyder & Various. Art by Trevor McCarthy & various.
Win This

Win stuff at Speeding Bullet ... just for showing up!

BRAND NEW DAY VOL 3 HC

Mary Jane is back! And wait til you get a load of Paper Doll, a supervillain sensation that has to be seen to be believed!

The winner of last week's prize is Steven Tolbert. Congratulations, Steven!
Bestsellers
Here's what's been flying off the shelves, Speeding Bullet's bestselling comics of last week:

1. Justice League #5
2. Aquaman #5
3. Batman: The Dark Knight #5
4. Flash #5
5. Green Lantern: New Guardians #5
6. Superman #5
7. Walking Dead #93
8. Justice League Dark #5
9. Fantastic Four #602
10. Secret Avengers #21.1

Next Week
VENOM #13.1
Hell is spreading across the Earth from out of Las Vegas. Ghost Rider is responsible, but what price is she willing to pay to save mankind?!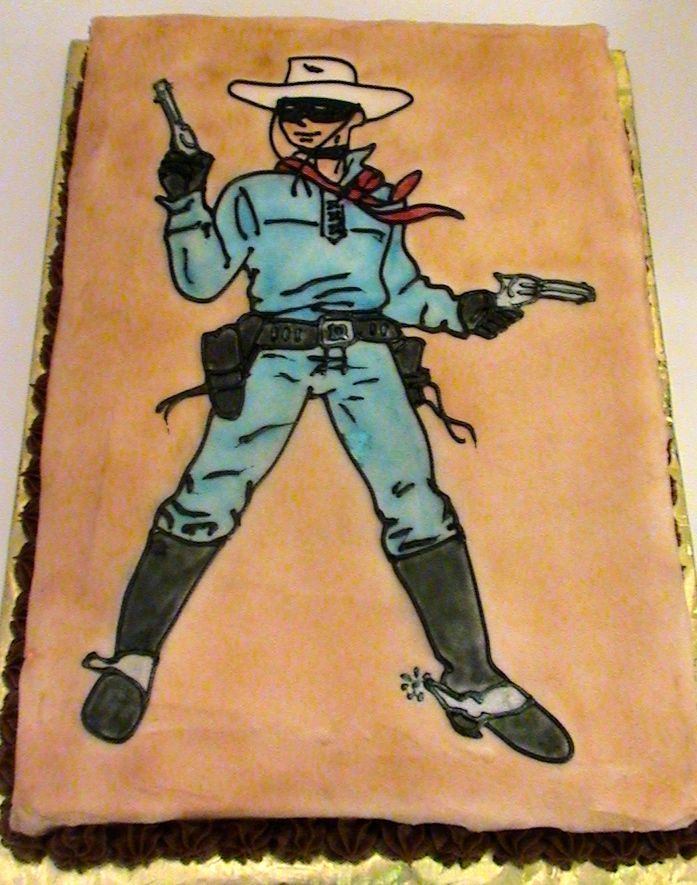 You could win this cake!
We're celebrating Matt's birthday this week, and we're giving one lucky Bulleteer a Lone Ranger cake created by our resident cake artist, Annette Price!
Stop by Speeding Bullet for your chance to win Wednesday, Feb. 1 (that's today!) or enter by email
here
.
Winner will notified by 7:30 pm today and should pick up the cake Thursday, Feb. 2. And don't forget to check out
Lone Ranger #2
from Dynamite, new this week!
Speeding Bullet's best-selling issues of 2011
DC DOMINATES LAST YEAR'S SALES WITH NEW 52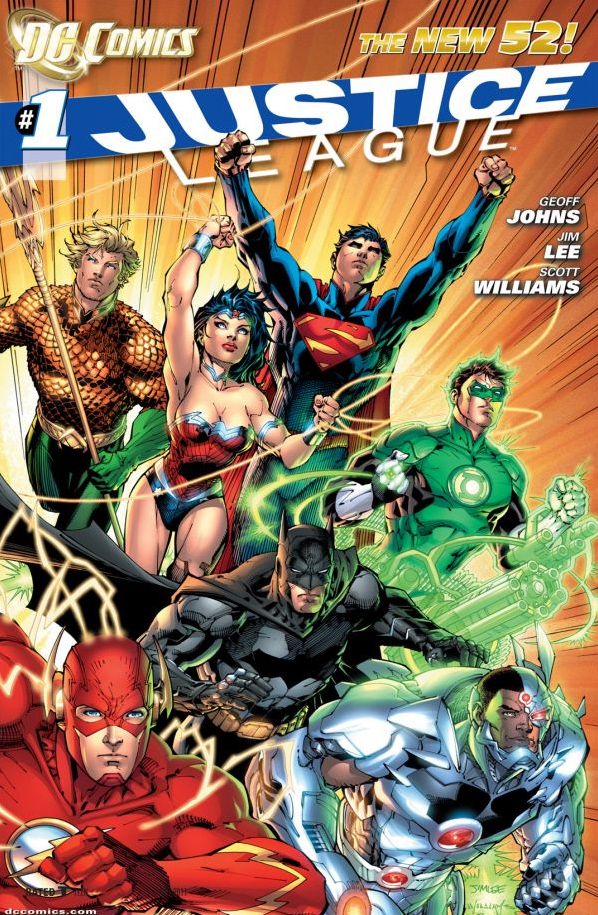 1. Justice League #1
This should come as no surprise. The Hollywood Reporter reports DC's flagship reboot title sold 361,138 copies in 2011. It was the first out of the gate for DC's New 52, and sales did not disappoint. By Geoff Johns & Jim Lee.
2. Batman #1
Writer Scott Snyder made big waves with his run on Detective Comics before the reboot, and he was rewarded with the Batman title's larger audience. By Scott Snyder, Greg Capullo & Jonathan Glapion.
3. Action Comics #1
A young, brash Superman in work boots and blue jeans tries to make a difference in a corrupt world. By Grant Morrison & Rags Morales.
4. Justice League #2
Selling so many of the first issue where the ending hinted at a possible throwdown between Batman and the Man of Steel, how could people not pick up the second issue? By Johns & Lee.
5. Superman #1
Everyone's favorite Kryptonian seems new yet still familiar as he fights to save Metropolis. Readers also get to see the reboot's new dynamic between Clark Kent & Lois Lane. By George Perez & Jesus Merino.
6. Batman #2
The masses love their Batman. Snyder & co. pop up on the list again as Batman's first story arc in the New 52 takes shape with an all-new, terrifying villain. By Snyder, Capullo & Glapion.
7. Ultimate Comics Spider-Man #160
Marvel's first appearance on the list is a jaw dropper, featuring the highly-publicized death of the Ultimate universe's Peter Parker. By Brian Michael Bendis & Mark Bagley.
8. Fear Itself #1
This was the first issue of a Marvel event that spanned the length of summer and on into early fall. Picking this issue up was almost a necessity as much of the Marvel Universe was rocked by the events of Fear Itself. By Matt Fraction & Stuart Immonen.
9. Aquaman #1
Aquaman has renounced the throne of Atlantis, but he does so just as a new threat rises from the deepest corners of the ocean. By Johns, Ivan Reis & Joe Prado.
10. Ultimate Comics Spider-Man #1
This issue signaled a new era in Marvel's Ultimate universe as Peter Parker was officially replaced as Spider-Man by the half-black, half-Hispanic Miles Morales. By Bendis & Sara Pichelli.
Dates we're celebrating

02/01/12, New Comics Day
02/02/12, Matt's birthday
02/08/12, New Comics Day
02/15/12, New Comics Day
02/22/12, New Comics Day
02/29/12, Indy Comics Week & New Comics Day



Kirby Genesis Captain Victory #3

Captain Victory returns to the Galactic Rangers headquarters to face up to the charges that have been brought against he and his crew. The governing body of the Galactic Rangers punish Victory, sending him on a fool's errand to save a damaged Dreadnaught in the middle of a galactic graveyard! But the mysteries they find awaiting them there could change the Galactic Rangers' very existence ...

Written by Sterling Gates. Art by Wagner Reis. Reserve it!


Winter Soldier #1


Winter Soldier and Black Widow are the super-spies of the Marvel Universe! Ex-Russian Sleeper Agents awaken, but under who's control? What is Dr. Doom doing here? Uh oh.

Written by Ed Brubaker. Art by Butch Guice.
Reserve it!


Fatale #2

In modern times, Nicholas Lash searches for answers about the mysterious woman who ruined his life, while in the mid-1950s, reporter Dominic Raines is drawn down that same murderous path... Written by Ed Brubaker. Art by Sean Phillips.

Reserve it!


Star Wars: Dawn of the Jedi #0


It began with the mysterious pyramid ships scattered to the corners of the galaxy, and ended with the establishment of an Order that would change the universe forever. This is millenia before lightsabers, before the Jedi spread out into the galaxy.

Written by John Ostrander. Art by Jan Duursema. Reserve it!


Action Comics #6


The Superman of the present day must team up with suspiciously different versions of the Legion of Super-Heroes to save the jeans-wearing Superman of five years ago! Written by Grant Morrison & Joshua Hale Fialkov. Art by Matt Camp.

Reserve it!

To see a complete listing of the new comics and graphic novels arriving at Speeding Bullet this week, click

here

.
We look forward to seeing you this week!



Matt, Annette, Dan, Josh & Jerry
__________________________
Speeding Bullet Comics
614 N Porter Ave
Norman, OK 73071
(405) 360-6866
(877) SBCOMIC
10 am to 7 pm, Monday through Saturdays
1 pm to 5 pm, Sundays
www.speedingbulletcomics.com