New HeroClix

STAR TREK HEROCLIX TACTICS AWAY TEAM


Characters from the hit movie Star Trek beam down to your HeroClix game! The Star Trek HeroClix: Tactics Away Team 7-Pack includes Kirk, Spock, McCoy, Uhura, Scotty, Sulu, and Chekov. Each figure incorporates a dual-dial design to provide 14 different playable HeroClix dials. These are 100% compatible with the core HeroClix Rules system!

Stay Puft Marshmallows!

STAY PUFT MARSHMALLOWS


Stay Puft Marshmallows bring back the classic brand from the Ghostbusters films! These gourmet marshmallows, with caffeine added for a unique energy boost, are produced using top-quality ingredients by the best small-batch marshmallow producer in the United States.

Spidey Jenga!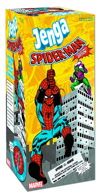 JENGA SPIDER-MAN COLLECTORS ED


Be the last player to remove a block without the tower falling. Or play the Spider-Man way... The Jenga Tower transforms itself into a skyscraper where players help Spider-Man swing his way to the top to capture his archenemy, the Green Goblin!

New Action Figures

JUSTICE LEAGUE GREEN LANTERN / AQUAMAN AF
Wielding a weapon of immense power for justice, comes Hal Jordan, the Green Lantern - and from the depths of the ocean comes the King of Atlantis, Aquaman - both featuring a unique take on the classic costume as designed by Jim Lee!

New T-Shirt
PUNISHER PLAIN JANE BLACK T/S XL


The criminal underworld will quake in its boots when you wear this black t-shirt emblazoned with the Punisher skull icon!

New in Trade
DAREDEVIL BY MARK WAID TP VOL 01
Matt Murdock is back in New York, but not everyone is happy to see him. Hoping to resuscitate his law practice, Murdock struggles in court, and Daredevil hits the streets! Written by Mark Waid. Art by Paolo Rivera & Marcos Martin.

ULTIMATE COMICS HAWKEYE TP
Nick Fury faces a trio of impossible, earth-shattering crises. With S.H.I.E.LD.'s forces divided across the globe, there's an urgent mission only one man can handle - the Ultimates' resident bad boy, Clint Barton, a.k.a. Hawkeye. Written by Jonathan Hickman. Art by Rafael Sandoval.
Win This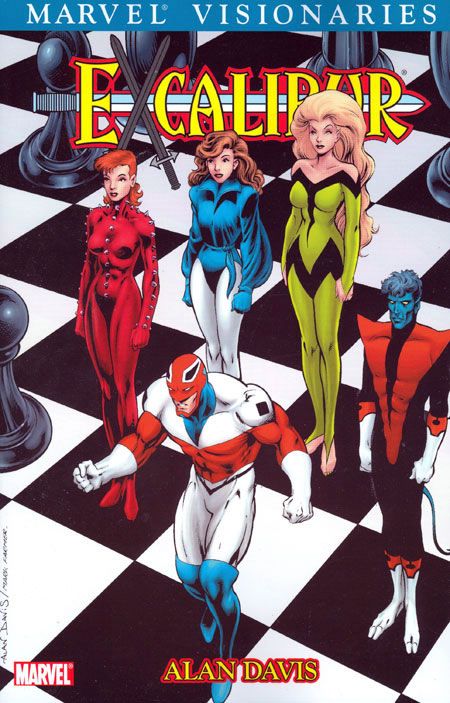 Win stuff at Speeding Bullet ... just for showing up!

EXCALIBUR VISIONARIES: ALAN DAVIS VOLUME 1


Excalibur leader Captain Britain is double-teamed by problems when the Technet take over his house and he's abducted to be put on trial by his fellow Captain Britains! Meanwhile, Excalibur's own ranks grow as Widget, Kylun and Cerise join the action - presuming anyone on the team survives the wrath of the Anti-Phoenix!




The winner of last week's prize is Roger Funk. Congratulations, Roger!
Bestsellers

Here's what's been flying off the shelves, Speeding Bullet's bestselling comics of last week:
1. Justice League #11
2. Avengers vs X-Men #8
3. Saga #5
4. Nightwing #11
5. Before Watchmen Silk Spectre #2
6. Wonder Woman #11
7. Green Lantern Corps #11
8. Uncanny X-Men #16
9. X-O Manowar #3
10. Catwoman #11

Next Week

EARTH 2 #4
A monstrous evil claws its way out of the poisoned soil of Earth 2!

'Groo' gets Artist's Edition!
SERGIO ARAGONES' HILARIOUS BARBARIAN
STARS IN LIMITED EDITION HARDCOVER!

IDW Publishing's latest "Artist's Edition" stars the barbarian, "Groo The Wanderer," by Sergio Aragones and Mark Evanier.
The oversized, high-quality edition is shot from the original art.
The book will collect the four-part storyline "The Wager of the Gods," which originally appeared in "Groo the Wanderer" #96-99.
Besides being in every single issue of Mad Magazine for the past 50 years, Sergio Aragones is also the creator of Groo the Wanderer, the hilarious character that is a good natured and extremely honest barbarian, but one who consistently finds himself in the middle of all sorts of misadventures because of his unparalleled stupidity and penchant for misunderstanding.
In 1982 Sergio, with his frequent collaborator Mark Evanier, launched Groo the Wanderer. Groo has since become one of the most memorable and loveable characters of the last 30 years. This Artist's Edition measures 12 x 17 inches and features four oversized issues, including extras. Added bonus: the very first Groo story by Sergio (in redrawn form) will also be in this book.
Brought to you by the same team responsible for the Eisner Award-winning Dave Stevens' The Rocketeer: The Artist's Edition, as well as Wally Wood's EC Stories: Artist's Edition.
While each "Artist's Edition" appears to be in black and white, each page was scanned in color to mimic as closely as possible the experience of viewing the actual original art-for instance, corrections, blue pencils, paste-overs, all the little nuances that make original art unique. Each page is printed the same size as drawn, and the paper selected is as close as possible to the original art board.
Dates we're celebrating

07/25/12, New Comics Day
07/28/12, HeroClix Tournament (Infinity Gauntlet Event #7)
08/01/12, New Comics Day
08/08/12, New Comics Day


08/11/12 HeroClix tournament at 12:30 p.m. (Infinity Gauntlet Event #8)


08/15/12, New Comics Day

Ultimate Comics Ultimates #13 DWF


It's the return of Ultimate Captain America! Enter

Divided We Fall

, the Ultimate Comics line-wide event of the summer! With all this Cap action and the start of a new, epic story arc, this is the perfect jumping on point for new readers! Written by Sam Humphries. Art by Billy Tan.

Reserve it!
X-treme X-Men #1

Spinning out of the pages of Astonishing X-Men! Travel the multiverse with Captain Howlett, Kid Nightcrawler, and Emmeline Frost! Which X-Men will be lost between dimensions... with no guaranteed way home? Written by Greg Pak. Art by Stephen Segovia.

Preview it! Reserve it!
Axe Cop: President of the World #1

Axe Cop has been appointed president of the whole world! But what will Axe Cop and his friends do in a world with no bad guys? Look to defeat the bad guys from outer space, of course! Written by Malachai Nicolle. Art by Ethan Nicolle.

Reserve it!


National Comics Eternity #1

It's an exciting new series of stand-alone comics that feature unique takes on classic characters! First up, a contemporary approach to the hero we used to know as Kid Eternity! Can introverted medical examiner Kid Eternity solve a deadly crime in just 24 hours? Written by Jeff Lemire. Art by Cully Hamner.

Reserve it!
Superman Family Adventures #1

What is Jimmy Olsen's Supergirl theory? And what's up with Jimmy's wristwatch? How does that thing work? Also, the sky is filled with Super-Pets! Oh yeah, and there's also an appearance by Superman! Written by Franco & Art Baltazar. Art by Baltazar.

Reserve it!


Star Wars: Darth Maul Death Sentence #1


Sith Lord Darth Maul still lives! The Jedi are searching for him and, after cutting a murderous swath through the Outer Rim, so is an army of mercenaries. Darth Maul has a price on his head, and for him there is only one way to deal with such a problem: go directly to the source! Written by Tom Taylor. Art by Bruno Redondo.

Reserve it!

To see a complete listing of the new comics and graphic novels arriving at Speeding Bullet this week, click

here

.
We look forward to seeing you this week!



Matt, Annette, Dan, Josh & Jerry
__________________________
Speeding Bullet Comics
614 N Porter Ave
Norman, OK 73071
(405) 360-6866
(877) SBCOMIC
10 am to 7 pm, Monday through Saturdays
1 pm to 5 pm, Sundays
www.speedingbulletcomics.com