Featured Story

Suburban West Releases Market Statistics for 38 Local School Districts


Since this past summer, Suburban West has issued monthly Residential Market Reports that have featured quick analysis of single family home sales in a three county foot print of the Association (Chester, Delaware and Montgomery). While these reports have been well received, the organization has received requests to broaden their scope. And now we have.
Suburban West, in conjunction with TREND, is pleased to announce that Residential Market Reports are now available for 38 local school districts. Using the same concept, easy-to-read dashboard format, single family home sales and trends are now being tracked for:
In addition to the district reports, we are still producing county reports for Chester, Delaware, Montgomery, Philadelphia and Berks. Suburban West hopes you find these reports beneficial for your business and that you will consider using them directly with your clients.
Association News

Association Office Closed February 18


The Suburban West REALTORS Association will be closed on
Monday, February 18
in observance of President's Day. The office will reopen on Tuesday, February 19 at 8:00am. Please take note of this closure as you consider any business you may have with the Association. And remember that you can always visit the Association's virtual office at
www.suburbanwestrealtors.com
.
Career Growth Advisor Program Accepting Applications
Have you ever considered taking a class or seminar but hesitated because you weren't sure the time or money would be a good investment for you? Have you been overwhelmed by the choices of free and fee-based opportunities; which ones will best further your career?
The Association is pleased to announce a new program designed to help take the guesswork out of choosing the best seminars and classes to meet an individual's career goals. The Career Growth Advisor (CGA) Program is not a mentoring program. Participants will be expected to have pre-determined goals before being accepted. The advisor will help the participant find learning opportunities that will advance the participant's pre-stated goals. Advisors will be vetted and well versed on both free and fee-based learning opportunities.
The CGA program was developed by a task force of SWRA brokers. These members recognized that the wealth of opportunities for learning is often overwhelming both in scope and cost. Sometimes a student would like to know more about a program before investing in it. A goal of the program is to help participants identify the learning opportunities that provide the best resource towards their goals without stressing the individual's time and money budget.
The CGA program currently is accepting applications for participants and advisors. If you are interested or would like more information contact
Paula Tansey
.
SWRA Seminars & Events

REALTOR Lawyer Seminar Series: Short Sale Basics
March 7; 9:00am-10:30am - Register (access the Event Calendar)
Short sale transactions continue to confound even the most experienced practitioners. Join speaker Bill Garrett, short sale specialist and paralegal with Ward & Taylor LLC, for our upcoming
REALTOR/Lawyer Seminar Series: Short Sale Basics - From Definitions to Disclosures
on
Thursday, March 7
.
Bill will review basic questions and a variety of topics including; disclosure of a short sale, multiple loan payoffs and repairs. 1 hour of PA Continuing Legal Credit is available upon payment of appropriate fee. This seminar is generously sponsored by
Tom Toner, HouseMaster Home Inspections
.
Association Tips

Legal Tip: Could an Email Bind You or Your Client to an Agreement?
This Legal Tip has been provided by SWRA Staff Paula Tansey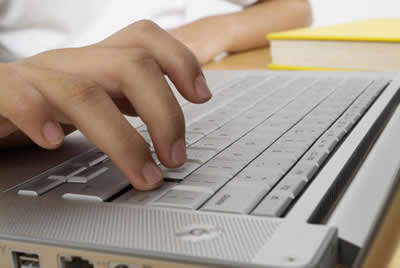 A
recent case in Massachusetts
suggests that, yes, an email exchange may be sufficient to enforce a claim by one or the other party. This case was settled out of court so it was never ruled on by a judge but according to
the article
"by opening the door for the court to look at the issue, the judge was effectively saying an email exchange could very well prove to be binding". The article goes on to suggest possible protections in similar situations. Be sure to check with your broker and legal counsel before establishing your own course of action.
Professionalism Tip: Avoid the Top 10 Listing Violations
According to a recent article in TrendLink, "2012's most common listing violations point to areas where more caution and attention to details will boost the efficiency and professionalism..." These violations are often mistakes that can be easily corrected by taking care and caution when entering information and having good processes in place to follow up when status' and other information changes. Accurate communication is a basic tenet of the Code of Ethics, license law and MLS rules and regulations because of its impact on relationships and to getting the job done - selling houses.
As REALTOR members of TREND you can help by reporting inaccuracies in one of four ways (1) using the "accuracy link" (it is the bull's eye logo on TREND) (2) reporting the issue to the TREND helpdesk at 877-330-9900 (3) using the Association Ombudsman Program or (4) contact your fellow REALTOR directly.
Suburban REALTORS Alliance News Briefs

Proposed State Budget Would Create Like-Kind Exchanges

Gov. Tom Corbett announced his proposed 2013-2014 $28.4 billion General Fund budget. Two issues addressed in Corbett's overall budget outline directly relates to real estate. They include the creation of Like-Kind Exchanges, similar to the federal 1031, and closing
the 89/11 loophole.

PAR President Bette McTamney said, "The proposed tax reforms move the Commonwealth in a positive direction toward creating more jobs and stimulating economic development. These proposed changes help to improve Pennsylvania's job climate and push our economy in a positive direction." PAR supports the governor's proposal to provide for Like-Kind Exchanges. The governor's proposal would align PA with federal rules allowing for Like-Kind Exchanges of property without facing a negative tax consequence. The Department of Revenue believes the fiscal impact is zero in the first three years and a loss of $66 million in taxes the following two years. The proposed plan also eliminates the 89/11 Realty Transfer Tax loophole. To read the complete 2013-14 Budget in Brief, visit budget.state.pa.us.

To stay on top of all the local issues that could impact your business, real estate investment or community, sign up for the Suburban REALTORS Alliance New Briefs. If you have questions or comments for the Suburban REALTORS Alliance please call 610-981-9000.
Reminders:
February Starbucks Morning to Feature DocuSign Training:
Whether you are a current DocuSign user or are thinking about signing up for the premier electronic signature program, the upcoming
Starbucks Morning featuring DocuSign training sessions
on
February 20
are for you! A beginners session will be held from 9:00am-10:15am (please note the classroom beginner session is sold out but the beginner webinar option is still available) and an advanced session will run from 10:30am-11:45am. SWRA will also be offering both sessions simultaneously as webinars so that you can virtually attend from your home or office.
Click here
for full details and
click here
to register (once logged in, access the Event Calendar). Please note that you must register for each session separately.