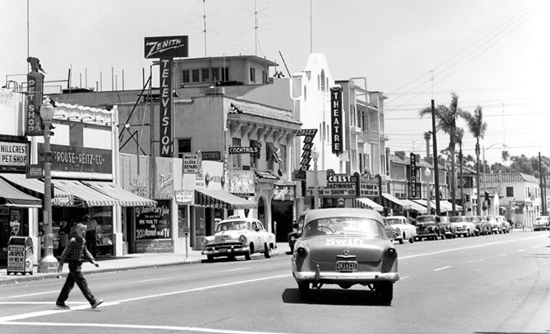 Hillcrest History Guild, one of SOHO's most effective community partners, invites you to an Uptown Plan Legal Defense Fundraiser on Sunday, March 19 between 1 and 3pm at 3065 Third Avenue (at Redwood Street). SOHO has joined Mission Hills Heritage in a legal challenge to this seriously flawed plan, which went into effect in San Diego on February 6.
Read
the Preservation Action Alert. The Uptown Community Plan Update puts in serious jeopardy historic Hillcrest. The historic neighborhoods of Mission Hills, Bankers Hill/Park West, University Heights, and Middletown will also be gravely affected.
The Guild will generously match donations up to $7,500 at the fundraiser for a total of $15,000. The organizers urge you to attend: "If you love Hillcrest, bring a blank check to attend (fill it in before you leave), along with questions and your support to oppose the Uptown Community Plan Update. Or send a check to the Hillcrest History Guild, 3065 Third Avenue #3, San Diego, CA 92103, and please note Legal Defense Fund in the memo.
"Please join the Hillcrest History Guild in raising funds to oppose this deficient plan, which, if implemented, would leave our beloved Hillcrest with a gaping hole in the historic center and commercial core."
For more information, email
info@HillcrestHistory.org
or call (619) 298-0779. The Hillcrest History Guild, SOHO, and Mission Hills Heritage thank you.