Please urge your MPP to vote "NO" on the Private Member's Bill 202, "Standing Up Against Anti-Semitism in Ontario." We have provided a sample model letter below for you to cut-and-paste and/or to modify as you wish. It is important that MPPs hear opposition before the vote on May 19.
If you are able, please send your email tonight (May 18) or tomorrow morning (May 19).


Please also share this call-out for action to your networks as soon as possible.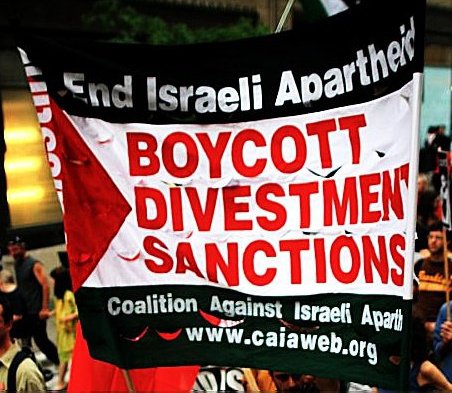 INSTRUCTIONS ON SENDING IN 5 EASY STEPS



Step One
Write to your MPP and ask them to vote NO to Bill 202 - a short note will do. Or, you can copy/modify the model letter provided below. Make any modifications you want or use as-is. Note: Make sure you add your MPP's name on the first line



Step Two
Write in Subject Line: Please Vote "NO" to PMB 202 "Standing Up Against Anti-Semitism in Ontario Act"



Click on the MPP's name as highlighted on the list (sort by MPP or by Riding). Once located, click "Contact Details" below their picture to find/copy their email address.



Step Four

CC

fac4pal@gmail.com

(so we can keep track of how many MPPs are receiving letters)

Step Five
Add your name, city, title and affilliation at the end of the letter - and press Send!




MODEL LETTER



Dear MPP,



I am writing to you today to register my strong opposition to Private Members Bill 202. Ontario Conservative MPP Tim Hudak and Liberal MPP Mike Colle introduced this bill, which they called the "Standing Up Against Anti-Semitism in Ontario Act, 2016."



As a constituent in your riding, I am asking that you vote "NO" on this motion on Thursday May 19 when the Ontario Legislature votes on the second reading. I also urge you to oppose any further action on this Bill.



The motion aims to shut down the expression of solidarity with Palestinians living under occupation and deprivation while shielding the Israeli state by accusing its critics of anti-semitism. Bill 202 not only condemns the movement for boycott, divestment and sanctions (BDS) against the Israeli state, it also introduces sanctions against those who advocate BDS. The motion highlights BDS activism on campuses, and prohibits colleges and universities from supporting or participating in BDS. Further, the motion prohibits any public body from dealing with anyone who supports the aims of BDS.



This motion is an attack on freedom of expression and democratic rights. On July 9, 2005, over 170 Palestinian civil society organizations issued the call for a campaign of boycott, divestment and sanctions to pressure the Israeli government to recognize the human rights of Palestinians under international law. The campaign was launched one year after the International Court of Justice issued an Advisory Opinion that the wall Israel was building on Occupied Palestinian territory was illegal.



The Israeli government ignored the Court's decision, as they have ignored every decision by international bodies about the illegality of the occupation since 1967. Successive UN rapporteurs, as well as Israeli and international human rights organizations including Amnesty International, Human Rights Watch, B'tselem, and Breaking the Silence have found grave violations of international humanitarian law and international human rights law in the Occupied Territories. The Israeli government denies the rights of Palestinian refugees to return, and enforces a regime of unequal rights on Palestinian citizens of Israel.



It is outrageous and deeply troubling to prohibit people from supporting BDS.



It is not anti-Semitic to call for a campaign of BDS to protest the actions of the Israeli state in violating international law. BDS is based on basic principles of anti-racism (including anti-Semitism) and anti-oppression, and aims to end the ongoing racism and oppression against the Palestinian people. Far from addressing the racism of anti-Semitism, Bill 202 will institutionalize racism against Palestinians, including Palestinian Canadians, and supporters of Palestinians' rights under international law. It imposes McCarthyist measures to silence non-violent action in support of Palestinians' human rights. The Palestinian call for BDS was modelled on the long fight against apartheid in South Africa, which over time was supported by many organizations in Ontario, including universities and colleges. Bill 202 is part of a coordinated international campaign to shut down the increasingly successful BDS movement and silence Palestine solidarity.



For all the reasons above, I urge you as my MPP to oppose this motion, whatever your views may be on BDS. This is an attack on freedom of expression and an erasure of Palestinian experiences of occupation, displacement and second-class citizenship.



Sincerely,


First Name Last Name