Hal Leonard Music Technology Retailer Update /
February 2018

Winter NAMM 2018 in Anaheim, California this January showcased hundreds of the latest product releases and new innovations for the music retailer market, and Hal Leonard joined in the success! Hal Leonard is pleased to announce that we were named a "
Company to Watch
" by the NAMM University Best in Show panel. Thanks to all who stopped by to see our latest gear, interfaces, software and more music technology products and place your order. If you missed the show, you can find a sampling of the new products launched at NAMM below, or contact us at
techtalk@halleonard.com
for more information or to order now.
Pro Tools 2018 Is Here!
from Avid
Avid has now launched the 2018 edition of Pro Tools! Pro Tools 2018.1 brings amazing and extremely useful new features, all created to enable you to create at the speed of your inspiration.
Features include:

Track Presets:

Quickly save, catalog, and recall your favorite effects chains, vocal processing, session import criteria, and other track settings.

See video demo

Capture performances retroactively:

Pro Tools goes into "listen" mode even when you're not recording, so you can retroactively drop those inspired improvisations into a track post performance, without missing a beat.

See video demo

Take deeper control of your MIDI: With numerous MIDI improvements and enhancements. See video demo
Comp together the best takes from multiple playlists-right in Waveform view. Cycle through different takes within a clip using the arrow keys. See video demo
Retire your iLok key: Store all Avid authorization in the iLok Cloud or continue using your iLok as before.
Get a better view of your mix: Improved color coding, EQ curve graphs on all mix window channel strips. See video demo
Start collaborating more easily: "Start Collaboration" automatically transforms your Pro Tools session into a cloud project! See video demo
NOTE: This new edition (which does not require an iLok) is now available as a downloadable code via the Virtual Music Software Vault. The current Pro Tools boxed editions will still come packaged with an iLok until that stock is gone. When you register your software, you will get Pro Tools 2018. The new boxed edition, without iLoks, will be shipping in early March.
Pro Tools Boxed Editions Still Available:
00153544
- Professional Perpetual License - MSRP/MAP $599.00
00146112
- Professional Annual Subscription - MSRP/MAP $299.00
00147153
- Student/Teacher Perpetual License - MSRP/MAP $299.00
00146113
- Student/Teacher Annual Subscription - MSRP/MAP $99.00
---
Auto Tune Pro Software
from Antares
Coming soon!
Auto-Tune Pro features a sleek, new interface that has been redesigned from the ground up for more streamlined workflow. ARA (Audio Random Access) support and adds popular user-requested features such as Classic Mode for getting that legendary Auto-Tune 5 sound. Auto-Tune's updated interface lets you work faster and smarter, whether you're in Automatic or Graphical mode. The included Auto-Key plug-in provides automatic key detection. Auto-Tune Pro also includes ARA support with compatible VST3 DAWs. A new Settings menu includes commonly used preferences for session-specific settings. Other new features include MIDI CC control of parameters in Automatic Mode and HiDPI support for Retina and other high-resolution displays.
J-J Remix demo video
Auto-Tune Pro
00263645
- Downloadable Edition - MSRP/MAP $399.00
Auto-Tune Vocal Studio Pro
(Includes Auto-Tune Pro & AVOX 4)
00267668
- Downloadable Edition - MSRP/MAP $699.00
---
Plug-Ins from Apogee
Apogee previewed their all-new DualPath FX Rack software at NAMM last month. Designed specifically for Ensemble Thunderbolt and Element Series audio interfaces, DualPath FX rack provides dynamics and EQ plug-in processing that runs both natively in your DAW and on hardware-based DSP in your Apogee interface. With the ability to launch both plug-in types from your DAW and link them for parallel operation, DualPath FX plug-ins make complicated low latency workflows easy. No more switching back and forth between different apps or transferring plugin settings to maintain a consistent sound. DualPath FX Rack is compatible with all major DAWs including Logic, Pro Tools Ableton Live and Cubase. Vintage King demo video
These plug-ins, coming this spring, are free for Ensemble and Element users.
00201961 -
Apogee Element 24
- MSRP/MAP $595.00
00201962
-
Apogee Element 46
- MSRP/MAP $895.00
00201963
-
Apogee Element 88
- MSRP/MAP $1,495.00
00231656
-
Apogee Ensemble
- MSRP/MAP $2,495.00
---
Steinberg Software Products Now Available as Download Codes
Through Virtual Music Software Vault online delivery system using the Xchange platform, Hal Leonard retailers can now access all the latest Steinberg products, including Cubase 9.5, WaveLab 9.5, Dorico 1.2, HALion 6, Absolute 3, Groove Agent 4, and Nuendo 8. Boxed editions are still available, but this option may appeal to certain consumers so be there with the immediate solution! If you need more info, please contact your Hal Leonard sales rep.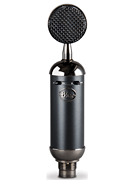 Blackout Spark SL
from Blue Microphones
With a professional XLR connection and versatile switches, Blackout Spark SL gives you that broadcast studio voice that will transform your podcasts, Twitch game streams and YouTube videos. The large-diaphragm cardioid condenser capsule and JFET electronics deliver superb detail and rich harmonic audio for the ultimate in professional sound. Intro video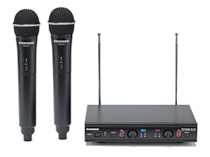 Stage 212
Frequency-Agile, Dual-Channel Handheld VHS Wireless System from Samson
Features include:

- 12 operating channels across 173MHz-198MHz frequency range

- Up to three simultaneous systems per frequency band (region dependent)

- IR sync wirelessly matches receiver and transmitter frequency

- Dedicated Volume controls for each channel

- 1/4" outputs for sending each channel to mixer

- Balanced XLR Mix output combines both receiver signals to a single output channel

- Two handheld transmitters with Q6 dynamic microphone capsules

- Transmitters offer up to 12 hours of battery life, 200' operating range

00260543 - E-Band - MSRP $249.99/MAP $179.99

AirLine ATX Series
Micro Transmitter UHF Fixed Frequency Wireless Systems from Samson
Samson's AirLine ATX Series offers frequency-agile UHF wireless freedom via the world's smallest clip-on transmitter, which places high definition sound, an internal rechargeable battery, and 300 feet of reliable performance in a device that fits in the palm of your hand. Available in four configurations (Headset, Fitness Headset, Lavalier, Wind Instrument) to ensure your specific microphone needs are met.
The AirLine ATX Series continues Samson's longstanding commitment to wireless innovation with the world's smallest clip-on transmitter. The ATX Wireless Micro Transmitter clips directly to your belt, waistband or instrument bell, allowing you to rule the stage with confidence and without cables. It provides infrared sync to wirelessly match the receiver and transmitter frequency, easily accessible Gain and Mute controls, a battery life LED indicator and an 8-hour rechargeable lithium-ion battery.
AHX Headset System
Includes CR99 Receiver & DE10 Earset
00265801
- D Band - MSRP $454.98/MAP $349.99
00265803
- K Band - MSRP $454.98/MAP $349.99
New Catalogs
2018 Recording and Live Sound Catalog
from Hal Leonard
Our 2018 catalog includes software, interfaces, controllers, monitors, microphones, wireless systems, speakers, mixers and more. Ask your sales rep to include a copy of our catalog, inv.
You can also view/download all our latest catalogs - Instruments & Accessories; Drum & Percussion; and Gifts on our Dealer Access website.

Instant Rebates
Enjoy instant rebates on the following items through March 31st. Click on the instant rebate links provided below or ask your Hal Leonard sales rep for more details.

AMPLIFi FX100
Firehawk FX
Spider Classic 15

---

Up to $480 of Plug-Ins FREE with Reason Purchase!
Buy the full version of Reason between February 15th and March 15th, and get over $480 worth of best-selling plugin and sound libraries for FREE! See sales special PDF

Reason 10
00254556 - Retail Edition - MSRP $449.00/MAP $399.00
00254560 - Student/Teacher Edition - MSRP/MAP $349.00
---

NAMM Special Offers Extended!
Samson is offering special discounts on the QH4, SM4, XP108w, Stage 212, AirLine ATX/AWX, G-Track Pro and much more. NOTE: this offer has been extended and now expires February 28th.


Ask Your Sales Rep About Our Current Specials

!
Sales restrictions to some countries may apply. All prices listed in U.S. funds.
Reproduction in whole or in part without written consent of the publisher is prohibited.