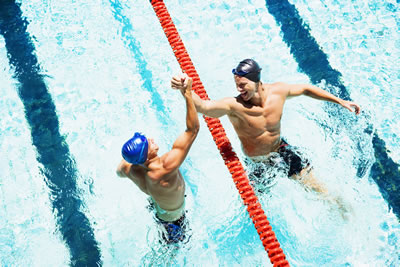 Yahoo.com

This week, USA Diving is holding the 2012 U.S. Olympic Team Trials. The competition will be tough. Only 14 spots will be awarded and approximately 120 of America's top elite divers are expected to compete. Among those competing for a chance to represent the United States in London are several athletes who were homeschooled for at least part of their education.
Homeschooling Flexibility Aids Training

Training for the USA Diving team is rigorous. Senior level divers are expected to practice over 20 hours a week. This combined with a traditional school schedule would be draining. Fortunately, many student athletes are able to take advantage of homeschool options, either through one-on-one tutoring with a parent or private instructor or through an online school.
Read the rest of the article.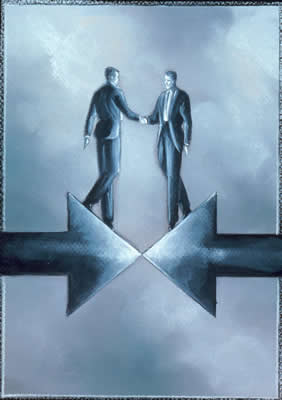 Five members of the FAITH Homeschool Co-op Texas Youth and Government team placed 7th in the state of Texas at the 65th Annual Texas Youth and Government Judicial Mock Trial Competition, led by home school mom Tracey Peterson.
Team members, Michael Giles, Amanda Graziosi, Esther Hughes, Austin Sisco, and Hannah Strahm, studied this year's case (based on a real life case), learned about Texas statutes relating to religious freedoms, manslaughter, murder, and conducted mock trials in competition. The Texas Youth and Government program is administered through the YMCA.
Congratulations, FAITH Homeschool Co-op Texas Youth and Government team!
See more success stories of Texas home schoolers.
PRESTIGIOUS line-up of speakers
Voddie Baucham, Susan Wise Bauer, John Erickson, and Zan Tyler
You don't want to miss what they have to share! Read more about our speakers.
Use this form to sign up to work a three-hour shift in the Toddler Play Area or at the Registration Table and get into convention for FREE! Click here for volunteer information.
SUCCESSFUL home schooling starts with basics
Thursday, August 2, Child Training Seminar will help you gain your children's hearts and good behavior at the same time!
As a member of THSC Association, you receive a free quote on life, major medical, auto, home, and health insurance from miQuotes.com. miQuotes compares various insurance options and providers to locate the best choice for your family!
So, join or renew your membership today and reap the rewards offered only to THSC Association members!
For more than 26 years, THSC has worked tirelessly fighting legislative battles and defending home school freedoms and parental rights in Texas. Join us for convention August 2-4 and be part of the THSC family, paving the way for Texans to educate for eternity!
Do you have a funny, home school-related anecdote you'd like to share? We'd love to publish it (limit of 750 characters)! Please include your name and where you live and mail it to THSC.
President Ronald Reagan once said that the nine scariest words in the English language are, "I'm from the government, and I'm here to help." That is certainly true when considering CPS caseworkers.
Back in March, THSC became involved in a civil rights lawsuit against CPS on behalf of a grandmother in Houston. As I explained then, these government officials illegally took the grandchildren from this grandmother as a vendetta against this woman who, in their opinion, had the audacity to call supervisors to report this unwarranted action. In fact, the children were removed from the grandmother's home to hide the fact that the caseworker had failed to respond to a call three months earlier.
---
Now you can receive Tim Lambert's blog, Right In Texas, via RSS feed or email.
Are you considering homeschooling your child with Asperger's? If yes, you're not alone. Increasingly, parents of kids on the spectrum are choosing to educate their children at home. According to the latest homeschooling data released by the U.S. Department of Education, 21% of homeschooling parents surveyed noted special needs as an important factor in their decision to homeschool.
We've been home-
schooling our son with Asperger's for the past three years. Due to his asynchronous devel-opment (academically advanced but socially/ emotionally delayed), his needs were not being met in school. He became increasingly unhappy, anxious, and stressed.
Homeschooling resolved his anxiety and a number of other issues - it was the right choice for our family.
Want to reach Texas home schoolers?
Then you will know the truth, and the truth will set you free.
John 8:32