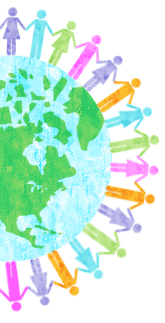 GoGreen.org announces education expansion to include green homeschool resources, stating that the estimated number of families providing homeschool options to their children is on the rise.
Green living and sustainable lifestyles are only a small part of homeschool education curriculum. GoGreen.org moves to change this statistic and create curriculum options for green living homeschools.
Now is the time to let your voice be heard by voting in the Runoff Election. Early voting has already begun and will continue through July 27, and Runoff Election Day is July 31.
In the Runoff Election your vote counts almost 20 times more than it does in the general election because fewer people vote.
If you don't know enough about the candidates, become informed by looking at
THSC's endorsements
of candidates who stand for parental rights and home schooling freedom in Texas!
So take the time to vote and be a part of protecting our freedoms today!
Take the easy route and e-Register for Convention from the comfort of your own home.
Hear Dr. Voddie Baucham talk on Home Education: Why a
nd How?, Harvard or Heaven, Don't Let Home Education Destroy Your Marriage, and more!
Plan ahead. On-Site Registration begins at noon Thursday. Start Convention off right by registering at noon and attending the Child Training Seminar at 1:00. Child Training tickets still available. E-Register today and don't miss out.
3rd Generation iPad Giveaway at Convention
Attendees will get an iPad Giveaway Ticket at Registration on-site. Visit each of the vendors on the card to be entered in a raffle! And those who complete a Convention survey will be entered in another drawing for a second iPad!
In an effort to remind you of what a positive difference it made for home schoolers to vote in the Primary Election and the continued importance of voting for conservatives and THSC endorsed candidates in the upcoming Runoff Election on July 31, where your vote will count near equivalent to 20 votes simply because fewer people vote in the Runoff Election, we are reposting Tim's blog from May 30 that immediately followed the Primary Election.
What a Primary!
The Republican Primary in Texas yesterday was very significant to say the least. To begin with, from THSC PAC's perspective, our top race was the race to unseat State Representative Rob Eissler, Chairman of the House Public Education Committee, because of his dishonest dealings with THSC in the killing of one of our key legislative priorities while saying he has "always supported home schooling." Steve Toth, home school dad, defeated Eissler with over 56% of the vote. Toth said he was "setting the pace and the tone of the campaign. The conservative political action committees, they never get behind a contender unless there is blood in the water."
Several Republican House leaders were defeated by conservative challengers, and several more are in a runoff scheduled for July 31st. Overall, it was a night where conservatives seemed to have much influence, and a stalwart conservative House member and great friend to home schoolers, Bryan Hughes, announced his plans to seek the Speakership of the Texas House.
---
Now you can receive Tim Lambert's blog, Right In Texas, via RSS feed or email.
Bob Smiley and Wedding Vows
Keep that spark alive and add a date night to your THSC Convention package! Advance tickets ($10) to Bob Smiley will take your mind off of your day-to-day worries and remind you why they say laughter is often the best medicine!
Do you have a funny, home school-related anecdote you'd like to share? We'd love to publish it (limit of 750 characters)! Please include your name and where you live and mail it to THSC.
~ Joy Forney
About a year ago, I sent my husband a list of things that I thought that he might like to see me do around the house. I asked him to put the list according to priority, from greatest to least.
Here is the exact list that I sent to him:
-clean, ironed laundry
-yummy meals including lunches
-fresh, homemade bread for your sandwiches
-keeping up with emails
-thank you notes
-outreach in the community
-hospitality/ having people over
- making sure there are cookies or something yummy for you when you get home (including tea)
-a clean, picked up house
And, this was his exact response: "Thanks, but I would rather have you put aside anything/everything you have to do in order to start each day with the assumption that I LOVE YOU, and therefore anything I do or say is given the benefit of the doubt that I LOVE YOU. ...
I will praise You with an upright heart
as I learn Your righteous laws."
Psalm 119:7
By becoming a member of THSC Association, you will not only receive Membership Benefits such as discounts on curricula, clothing, magazines, and insurance, but you will empower THSC to fight for good families in Texas who are up against CPS authorities, school authorities, and grandparents who believe they have a right to children simply because they do not believe in home schooling. Those we fight for are home schooling families much like yours.
You can make a difference in this battle and protect your freedoms for $8.50 a month.
We work to protect your rights. So Join or Renew your membership today!
Quick Links
Garage Organization

~ Pat Harrell
THSC Review, May 2012
I learn so much when I tell the truth.
I'm definitely not a NASCAR-caliber driver, and I probably drive too cautiously for being a guy. So when our caravan headed home from the concert, I got too far behind the lead car and was caught by a long, yellow traffic light. Life sometimes leaves you with a choice to press forward or to hold back. I made the wrong choice.
I sped up, but just before I entered the intersection, the traffic light turned red. And, just to my left, I saw a white car in the opposite lane, facing me. And just on top of that white car was something I really didn't want to see: a light bar.
Find out the rest of the story.
PCHEA
(Panhandle Christian Home Educators Association)
August 11


Want to reach Texas home schoolers?