Have the Last Blast of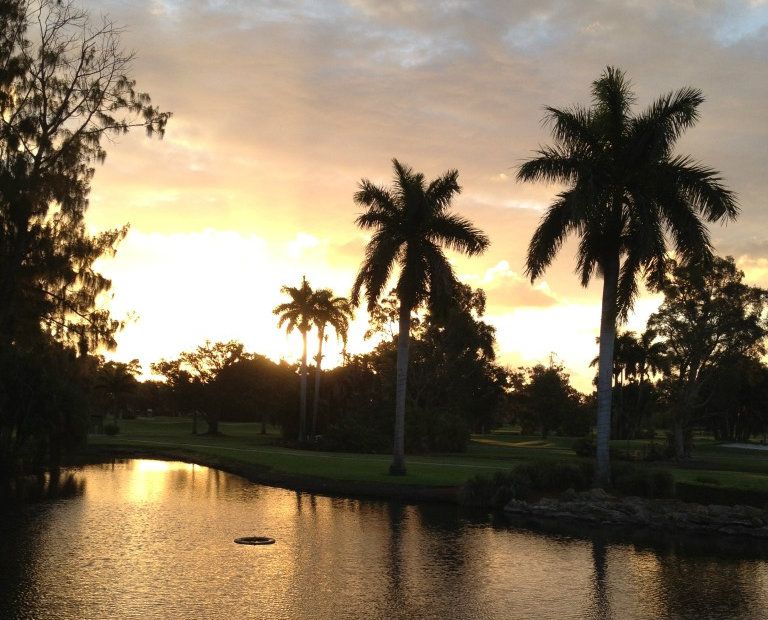 Summer Fun
Labor Day Weekend
3-nites ~~4-day stay

$123 + tax, per person, based on
double occupancy
*Golf View Accommodations for Two
*Welcome Cocktail At Rudy's Pub
*Late Check-Out
Want to include 3 rounds of Golf with electric cart ?
Add $59 + tax, per person, based on double occupancy
The hustle bustle of sunny South Florida.
Summer is coming to an end, schools are back in session and before we know the holidays will be approaching and tourist season well be upon us!
Come enjoy a fantastic weekend with us at Hollywood Beach Golf Resort. You can park your car and enjoy all the comforts just steps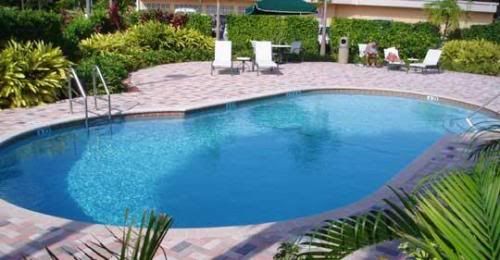 from your hotel room. Also, just minutes away enjoy Gulfstream Race Track and Casino along with our gorgeous Hollywood beaches with 2 1/2 miles of broadwalk and upscale shopping just minutes away from the resort.
Hollywood has an abundance of local, county and states parks to visit year round. Ask our hotel staff for recommendations of other nearby attractions.
The sixth annual Patriot Golf Day take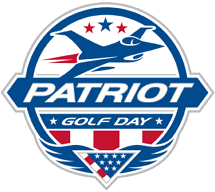 s place Aug. 31st - Sept. 3rd
Golfers nationwide are asked to donate a minimum of $1 to benefit the Folds of Honor Foundation? to provide educational scholarships for children and spouses of military service men and women killed or disabled while serving our great nation. During the past five years, Patriot Golf Day has raised more than $12.8 million dollars and the Folds of Honor Foundation has awarded more than 3,500 scholarships.
To learn more about the families who have benefited from Folds of Honor Foundation scholarships, click on 'Meet the Scholarship Recipients' on the left.
PGA Professional Dan Rooney, a former F-16 fighter pilot in the Oklahoma Air National Guard, is the founder of the Folds of Honor Foundation. Major Rooney has served three tours in Iraq. 'We have lost so many soldiers who have given the ultimate sacrifice. America can come together in the spirit of golf and have a dramatic impact. We have an opportunity to make a difference for the families who have made the ultimate
sacrifice.'
Ch
eck out Dan's story here and read about the inspiration behind the Folds of Honor Foundation and Patriot Golf Day.
Ladies New #8 Tee Box
Open for play!

When #8 ladies tee box was originally built it was placed a bit too far south and sprigged with seashore paspalum. The angle of the sun dropped too low in the winter months and the lack of no sunlight damaged the tee box. Therefore, we moved the tee box approximately 20-30 yards north and sodded it with 419 Bermuda grass which is not as temperamental as the paspalum. This should eliminate any further blockage of sunlight from the large Banyan trees in the winter season.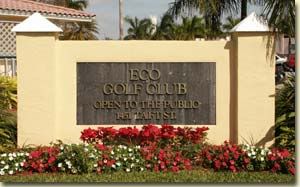 Eco Golf Club
Summer Golf Special

EVERY
Monday & Friday

EVERY Monday
& Friday Golf 18-Holes with electric cart for $13 unit 3:00pm
GRAB a hot dog and a draft beer for $2 rounding the 2nd nine!
Are you trying to plan a golf outing with a group or possibly thinking of a charity golf tournament? Eco Golf Club is a great venue with its 9 hole course which makes it an excellent opportunity for golfers of all skill levels to compete and socialize in a friendly environment. Please call us today for details. 954-922-8755.
Egyptian Geese are being a family!


We have so many different species of animals at Hollywood Beach Golf Resort. Furthermore, the Egyptian Goose which is mostly found in the Nile Valley South of the Sahara which is part of the swan, duck and geese family. The geese have multiplied over the years to South Florida. This is concretely evident on hole number 15 ladies tee box. When approaching please take caution because there you will find "Mr. & Mrs. "E" (geese) who have decided that #15 ladies tee box would be the perfect spot to build their family nest. The Egyptian geese like to nest in a large variety of situations, especially in holes of mature fields containing grass and tree areas making the geese feel safe.
The female builds the nest from seeds, leaves and grass and both parents take turn incubating the family eggs. Both the male and female care for the offspring until they are old enough to care for themselves. Egyptian Geese usually pair for life.
These geese are a largely terrestrial species, which will also perch readily on trees and buildings. Egyptian geese typically eat seeds, leaves, grasses, and plant stems. Occasionally, they will eat locust and worms.Here at Hollywood Beach Golf Resort they like bread, chips and have been known to eat most human foods. We are not sure when the hatching (birth) of these baby geese will take place.
Every morning our grounds crew checks to make sure all is good. I hope to update everyone in next month's newsletter with photos.
First of many Stableford Tournaments to be played on Saturdays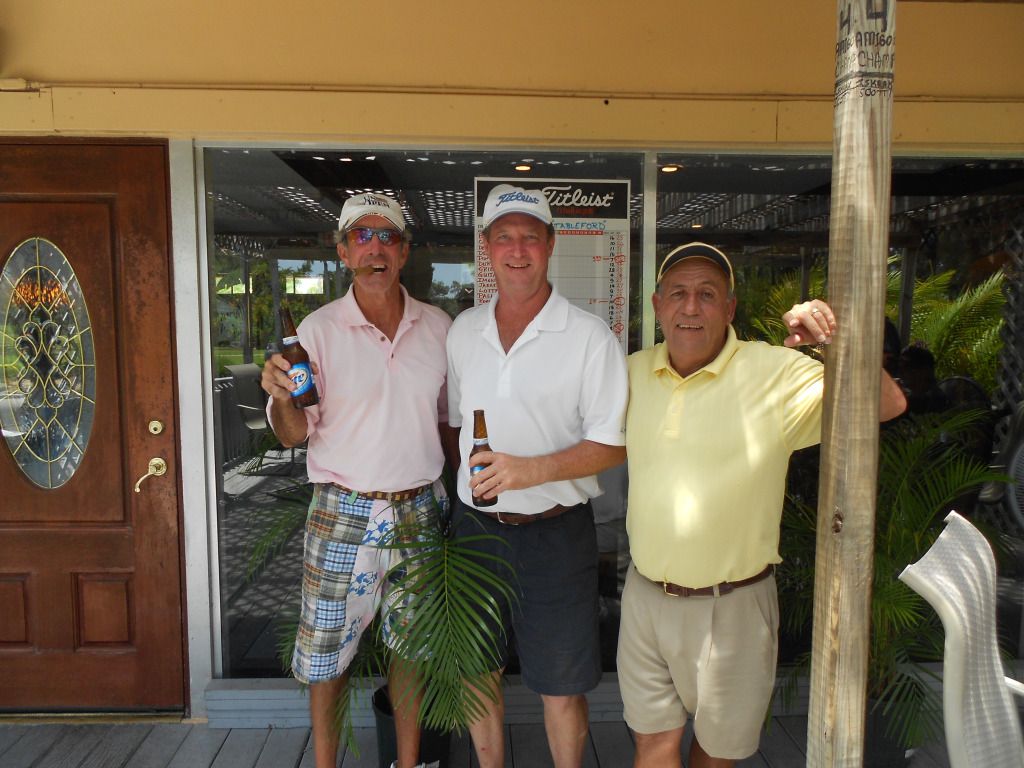 The "Saturday Stableford" tournament was held on Saturday, July 28th with a full field of 24 players under sunny and hot conditions.
This format is scored with points awarded in relation to a fixed score as follows:
Double bogie- 0 points
Bogie- 1 point
Par- 2 points
Birdie- 3 points
Eagle- 4 points
The winning point total was 41 points posted by Mr. Stafford Rogers, with the next closest competitor being Mr. Paul Vonderheide with 39 points. Mr. Mike Dominic posted a 35 point total to take 3rd place via a score card playoff.
Congratulations go out to all of the winners and a special thank you to all participants for their support.

The next club event, the Chuck Stone Ambrose, will be held on Saturday, September 8th with tee times from 7:30am - 8:00am. This tournament is a 2 man scramble to honor our former Director of Golf, Chuck Stone. This event is open to all players with a valid USGA /FSGA handicap.

For more information on this event please contact Director of Golf, Paul Steward, at Hollywood Beach Golf Resort 954-927-1751 or email proshop@hollywoodbeachgolf.com
SAVE THE DATE...

"GOLF FOR KIDNEYS SAKE"
Saturday, October 6, 2012
Where: Hollywood Beach Golf Resort
Time: 8:00am Shot Gun Start

Cost: $75 Per Player


This benefit will be held for Steve Kertesz, a Florida State Correctional Officer. Steve has End Stage Renal Failure. He is on two kidney transplant waiting lists in Florida. All proceeds will help assist with costs not covered by insurance such as temporary relocation when he receives a transplant, and anti-rejections medicines which he will need to take everyday. Steve is a real inspiration - works 40 hours each week and needs to spend 30 hours a week on dialysis. PLEASE come out and support this great cause and help us raise awareness for organ donation and kidney disease!
HOLE SPONSORSHIP$100
Raffle Tickets: $2
Putting Contest $5 Longest Drive $5
ALL DONATIONS ARE GREATLY APPRECIATED!
Please contact Denise McWeeney for info
954.661.7066
email: mcweeney13@yahoo.com