"

Indeed, in the creation of the heavens and earth, and the alternation of the night and the day, and the [great] ships which sail through the sea with that which benefits people, and what God has sent down from the heavens of rain, giving life thereby to the earth after its lifelessness and dispersing therein every [kind of] moving creature, and [His] directing of the winds and the clouds controlled between the heaven and the earth are signs for a people who use reason.

"
~ Qur'an 2:164
10 DAYS AWAY
Only 10 days until our blessed guest arrives.
Saturday, May 27th is the first day
of the blessed month of Ramadan

.
T
o help you prepare, we have launched our
RAMADAN CENTRAL
page on our website where you can find information on masajid workshops, events and more! Don't forget to Green your Ramadan this year and help the earth.
Another way to prepare for Ramadan,
Spring Cleaning
!
As the article suggests, Ramadan is a form of spiritual cleansing, what better way to start the month on a note of generosity by donating or giving what you can.
For those who do not partake in fasting, but would like to be respectful of your Muslim friends beliefs,
here are a few tips
.
69 YEARS LATER
This past Monday, May 15th, was the 69th anniversary of Al-Nakba. The Israeli Declaration of Independence was signed on May 14, 1948 effectively creating the State of Israel. Today, 69 years later, the State of Israel continues to deprive Palestinians of their rights to occupy their land.
Many Europeans had been immigrating to Palestine for decades and on November 29, 1947, the UN General Assembly met to devise a plan for the partition of the State of Palestine. UN Resolution 181 divided Palestine into an Arab and a Jewish state, with Jerusalem as an internationalized city.
'By the end of 2015, the Palestinian Central Bureau of Statistics (PCBS) estimated that there were 12.37 million Palestinians living in the world. This means that since the Nakba of 1948, the Palestinian population worldwide has increased by eight-fold.
In 2015, the population distribution looked like this:
4.75 million in the State of Palestine (38.4% of the total Palestinian population in the world), 1.47 million in the Palestinian areas occupied by Israel in 1948 (11.9% of the total Palestinian population in the world), 5.46 million Palestinians in Arab countries (44.2% of the total Palestinian population in the world), and 685,000 Palestinians in foreign countries (5.5% of the total Palestinian population in the world).'
NEWS
Chapman University dedicated a Quran Cabinet i
n its Fish Interfaith Center. Our Chairman, Dr. Muzammil Siddiqi, gave the opening prayer at the opening ceremony on Tuesday, May 16th.
The Islamic Society of Orange County will be hosting a Pre-Ramadan workshop this Friday, May 19th in Garden Grove.
Do you make at least $154,120 annually? If not, you may not be able to afford a home in Orange County. In comparison,

nationally an income of $47,690 a year is sufficient to afford the average-priced home.
EVENTS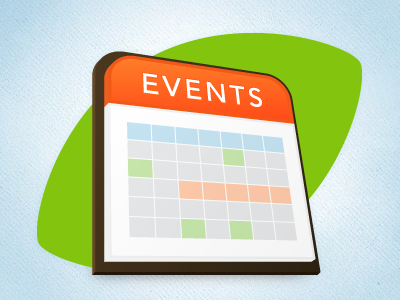 The Shura Council calendar offers many community events.We have compiled a select few for your convenience.
May 19
May 20
May 21
May 26
> First night of Taraweeh Prayer, visit your local mosque.
May 27
> First day of Ramadan.
June 3

SPECIAL OFFERS FOR SHURA NEWSLETTER SUBSCRIBERS

CLICK HER FOR MORE INFO
Majlis Members
Chairman
Vice-Chair
Secretary
Treasurer
Staff

Malek Bendelhoum
Associate Director
Elaine Younes
Imam Abu Ishaq Abdul Hafiz
Prison Outreach Programs and Services Director
Kalim Farooki
Development Officer

Sarah Bondogji
Muslim Speakers Network
Program Coordinator

Volunteers

Maria Khani - POP
OCSD & LASD Muslim
Liaison
2017 Committee Heads

Bylaws & Membership
Dr. Ahmed Azam
Dr. Ahmed Soboh
Fundraising
Dr. Arif Rizvi
Interfaith Relations
Dr. Muzammil Siddiqi
Intra-Faith Relations
Waqas Syed
Marketing
Owaiz Dadabhoy
Religious Affairs
Imam Mustafa Umar
Donate to
Shura Council here

or thru Amazon Smile


every time you buy from Amazon.com

Click Here!
Member Organizations
Masjid Bilal Ibn Rabah
Masjid Qurturbah