The Officers & Directors of the
CHEROKEE COUNTY CHAMBER OF COMMERCE
Cordially Invite You
to Attend Our
46th Annual Meeting
Thursday, January 19th
Presented By:
Keynote Speaker: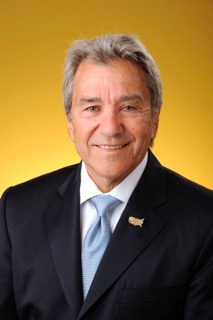 Michael J. Coles

Michael J. Coles, Co-Founder, The Great American Cookie Company, is a transformational leader, accomplished entrepreneur, education advocate and motivational speaker. He is living proof that there are no limits to what we as individuals can accomplish.

Registration & Networking: 11:00 AM - 11:30 AM
Lunch & Program: 11:30 AM - 1:30 PM
NSH-C Cherokee Conference Center
located in the
Cherokee County Administrative Building
1130 Bluffs Parkway
Canton, GA 30114
Single Ticket: $70
Reserved Tables are available for groups of eight ($560).
Reserved tables will be given first priority in seating.
No refunds.
Online Registration Available by clicking
here
.