Join Our List

Congratulations to Mookie Lewis!
Congratulations to our law clerk, Mookie Lewis, a transplant from the University of Louisville Brandeis School of Law, on her recent admission to Duke Law School to finish her third year!
Mookie spent the summer with us and will continue to clerk with us throughout the school year! We're very excited for Mookie and wish her the best of luck in her final year!
Find
Wiggen Law Group on These Social Networking Sites!




Do-It-Yourself Divorce Clinic
9/21/2011
6pm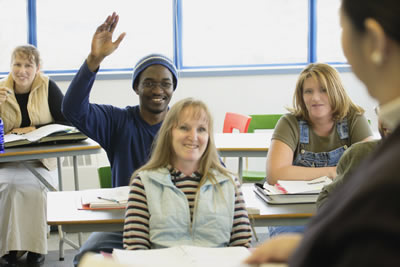 Triangle CLE is hosting a series of Do-It-Yourself Divorce Clinics.
These clinics are ideal for individuals who do not have complex divorce issues and wish to handle their divorce without hiring an attorney. The clinics are offered at an affordable rate of $60 and are taught by experienced family law attorneys who will guide you step-by-step to filing for divorce in North Carolina.
To register or to find out about upcoming clinics, please call
919-680-0000.
Greetings!
Join us at Wiggen Law Group as we roll out our NEW personalized newsletter! We've got some exciting news to share with you as we welcome the newest member of our team, Rachael Robinson!
This month's issue is focused on children and what you need to know to protect your family. You'll find out how to select a guardian for your children, how to help your children adjust if you and your spouse separate, and the nine costly mistakes to avoid when planning for a child with special needs. In addition, learn what three documents graduating seniors need to have before they leave for college.
Don't forget to check out the SPECIAL OFFER at the bottom of this newsletter for a FREE portrait session with our good friend and awesome photographer,
Beatrice Yaxley
!
Thanks for reading and we hope you'll find some useful information in this month's edition of The Family Advisor!
Your Lawyers For Life,
Jack and Dori
If minutes were kept of a family gathering, they would show that "Members not Present" and "Subjects Discussed" were one and the same. ~Robert Brault
Exciting News!
We are so excited to announce the newest addition to our team, Rachael Robinson!
Rachael has a degree in paralegal studies and joins the firm as paralegal to both Jack and Dori.
Naming a Guardian for Your Children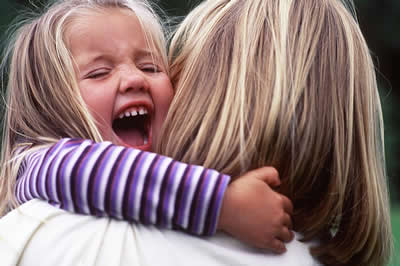 This past week I was watching television when the movie,
Life As We Know It
, starring Katherine Heigl and Josh Duhamel, came on. In this movie, a little girl's parents pass away suddenly and leave their little girl in the care of their two best friends, who not only aren't a couple, but also don't seem to like or respect each other very much. Of course, as always happens in romantic comedies, everything works out in the end. However, I have my doubts that things would go so smoothly in real life. In fact, it seems like a disaster waiting to happen. As an estate planner, I see my clients struggle with the choice of guardian. After all, it is one of the most important decisions parents must make.
If you're having trouble deciding who to name as guardian for your children, I've provided a list of questions to ask yourself.
Does the prospective guardian have the necessary maturity, experience, temperament, patience, and stamina to undertake the responsibilities as guardian of the particular child or children?
Does the individual selected have a genuine interest in your child's welfare, either through family relationship or personal friendship?
Does the prospective guardian have some understanding of the emotional needs of children or the willingness and ability to obtain skilled guidance on this subject?
Does the prospective guardian have a stable living environment?
Is the individual physically able to undertake the care of an additional child or children, and have the time necessary to devote to this task?
Are the prospective guardian's personal situation, religion, age, marital status, other children, personality traits, and similar factors acceptable to you?
Will sufficient funds be available to cover the costs of caring for the child throughout the period of guardianship and, if the child is to live with the guardian, to enable the guardian and family to meet the increased strain on their resources?
Is the prospective guardian willing to serve?
Is the prospective guardian willing and able to give the children an upbringing similar to that which the parent would have provided financially, socially, morally, and in other ways important to you?
Do you want the guardian to adopt your children and, if so, is the nominee willing to do so?
Does age of the prospective guardian pose any problems?
Helping Children Adjust After Divorce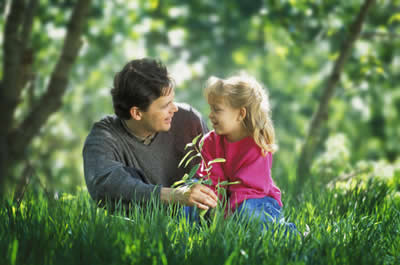 Current research is mixed about the effects of divorce on children. Some researchers argue that divorce is traumatic for a child of any age while others argue that divorce is a relatively minor setback for most children. We do know that all children of divorced parents experience some measure of difficulties above and beyond the normal challenges of childhood.
Research indicates that many of the harmful effects of divorce can be lessened when parents make a concerted effort to keep the best interests of their children as their first priority.
If you and your spouse are separating, here are some tips to help ease your children through the process:
Maintain a stable routine.

Children feel more secure when there is consistency and predictability in their lives. Continue routines such as bedtime rituals, reading books together, and celebrating birthdays and holidays.
Reassure children that the divorce is not their fault.

Many children believe they are the cause of their parents' divorce. Often they think that if they had behaved better or done better in school, Mom and Dad would still be together. Be careful that family matters are not discussed within hearing of children. If a child overhears conversations, he can easily misinterpret what is said.
Keep both parents involved.

Shared custody usually serves children best, as long as parents can negotiate and get along. Parents who are constantly in conflict, however, make shared custody miserable for children. Whatever the living arrangement, each parent should encourage involvement of the other. Work as a team to ensure that the needs of each child is met. Each parent should keep the other informed about each child. Instruct schools to send information to both homes. Research indicates that non-residential fathers are more likely to continue both contact and child support when they feel they have their share of control over decision making.
Help children maintain positive relationships with both parents.

Understand that children want both their parents. When your child wants to spend time with the other parent, don't see it as rejection of you but as a healthy desire to stay connected to both Mom and Dad. Encourage your children to enjoy time with the other parent. When they come back, encourage them to talk freely about what they did and share in their happiness when they had a good time. Help your child acknowledge birthdays and special occasions for the other parent. If you support the parenting of the other partner, you'll make it easier for him or her to have a good relationship with your children, which is healthy for them.
Don't put your child in the middle-allow him to love both parents.

Your child wants to love both Mom and Dad. Do not put him in a situation where he has to choose between you or your ex-spouse. Asking your child "Do you want to live with me or your daddy?" puts your child in a no-win situation, because by choosing one parent he is forced to reject the other.
Don't use your child as a go-between.

Don't send messages to your ex-spouse through your child or ask your child for information about your ex-spouse. Keep adult communications direct between adults. Control your emotions and restrain yourself from saying negative things about the other parent in front of your child. If your child complains about his other parent, encourage him to talk directly with that parent.
Divorce is not an enjoyable experience for anyone, but if parents are committed to the well-being of their child and minimize negative experiences, children can lead happy, well-adjusted lives.
9 Costly Mistakes to Avoid When Planning for a Child with Special Needs
COSTLY MISTAKE #1:
Disinheriting the child. Many families who have children with special needs rely on SSI, Medicaid or other government
benefits to provide food, clothing and shelter. You may have been advised to disinherit your special needs child - the child who needs your help most! - to protect that child's public benefits. But these benefits rarely provide more than subsistence. And this "solution" does not allow you to help your child after you are incapacitated or gone. If your child requires governmental assistance to meet their basic
needs, you should consider establishing a Special Needs Trust.
COSTLY MISTAKE #2: Ignoring special needs when creating a trust for the child. A Trust that is not designed with your child's special needs in mind will probably render your child ineligible for essential benefits. The Special Needs Trust is designed to promote your child's comfort and happiness without sacrificing eligibility.
Special needs can include medical and dental expenses, annual independent check-ups, necessary or desirable equipment (such as specially equipped vans), training and education, insurance, transportation, and essential dietary needs. If the trust is sufficiently funded, your child can also receive electronic equipment & appliances, computers, vacations, movies, payments for a companion, clothing and other self-esteem enhancing and quality-of-life expenses: the sorts of things you now provide.
COSTLY MISTAKE #3: Creating a "generic" special needs trust that doesn't fit. Even some Special Needs Trusts are unnecessarily inflexible and generic. Many trusts are not customized to the particular child's needs even though the trust does not disrupt government benefits. Thus the child fails to receive the benefits that the parent provided when they were alive.
Another mistake I see is when lawyers put a government "pay-back" provision into the trust rather than allowing the remainder of the trust to go to other family members upon the death of the child with special needs. These government "pay-back" provisions are necessary in certain types of special needs trusts. An attorney who knows the difference can save your family hundreds of thousands of dollars, or more. All too often, attorneys make Special Needs Trusts "irrevocable" upon signing. While this is appropriate in some cases, most parents prefer to retain their right to improve and fine tune the trust as the years pass. Over time, their child's evolving needs can dictate the trusts provisions and, just as important, changes in the law can be reflected in the trust. If there's one thing that can be said for sure about the law in this area, it's that the law will be different in the future.
COSTLY MISTAKE #4: Procrastinating. Because none of us know when we will die or if we will become incapacitated, it is important to plan for your child with special needs early, just as you would for other dependents such as minor children. Unlike most other beneficiaries, your child with special needs may never be able to compensate for your failure to plan. A minor beneficiary without special needs will have the ability to obtain more resources when he or she enters the workforce. Your child with special needs may not have that opportunity.
COSTLY MISTAKE #5: Failing to invite contributions from others to the trust. A key benefit of creating a Special Needs Trust now is that your extended family and friends can make gifts to the trust or remember the trust as they plan their own estates. You can also consider whether making the trust the beneficiary of a life insurance policy makes sense now, while you are healthy and insurance rates are low.
In addition to the gifts and inheritances from other people who love your child, you can leave your own assets to the trust in your will. You can also name the trust as a beneficiary of life insurance or retirement benefits.
COSTLY MISTAKE #6: Choosing the wrong trustee. During your life, you can manage the Special Needs Trust. When you and your spouse are no longer able to serve as trustee, you can choose who will serve according to the instructions that you have provided in the trust. You may choose a team of advisors. You may choose a professional successor trustee. Make sure that whomever you choose is financially astute, well-organized, and, most important, ethical and caring.
COSTLY MISTAKE #7: Relying on your other children to use their money for your child with special needs. You can rely on your other children to provide for your child with special needs from their own monies or from an inheritance. That can be a temporary solution for a brief time, such as during a brief incapacity, if your other children are financially secure and have money to spare.
However, relying on siblings is not a long-term solution that will protect your special needs child after you and your spouse have died. Even well-intentioned siblings have their own lives and financial concerns because of the many potential problems they face.
What if your child with the money divorces? His or her spouse may be entitled to half of it and may not take care of your child with special needs. What if your child with the money dies or becomes incapacitated while your child with special needs is still living? Will his or her heirs then care for your child with special needs as thoughtfully and completely as your child with the money did?
What if your child with the money loses a lawsuit and has to pay a large judgment or has other significant creditor problems? The court will certainly require your child to turn that money over to the creditor. If you create a special needs trust, you protect all of your children. The trust facilitates easier record-keeping and allows your other children to rely on the assistance of a professional trustee, if needed.
Siblings of a child with special needs often feel a great responsibility for their sibling and have felt so all of their lives. When you provide clear instructions and a helpful structure, you lessen the burden on all your children and you support a loving and involved relationship among them.
COSTLY MISTAKE #8: Failing to protect the child with special needs from predators. An inheritance from parents who fund their child's Special Needs Trust by will rather than by revocable living trust is in the public record. Predators are particularly attracted to vulnerable beneficiaries, such as the young and those with limited self-protective capacities. With a trust, you limit access to the information about your children's inheritance. This protects your child and other family members, who may be serving as trustees, from predators.
COSTLY MISTAKE #9: Failure to properly "fund" and maintain the plan. Every trust-based estate plan requires changes to asset ownership and beneficiary designations. If the plan includes life insurance protection (done with an "Irrevocable Life Insurance Trust"), these asset transfers become complicated.
Your attorney should direct which asset goes where, and why. If you suspect the assets were not properly transferred or if you are unsure as to what you need to do, take action! Call your attorney and request a report. Improper fund maintenance is one of the most common reasons that estate plans fail.