From the Desk of
President and CEO
Larry Hogan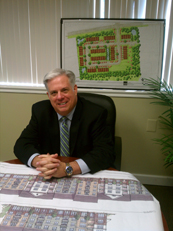 Dear Clients and Friends,
The real estate market over the past few years has presented some interesting challenges but out of adversity also comes opportunity.
We adjusted our focus and our game plan and paid close attention to where our services were most needed. We capitalized on our diverse capabilities and found successful market niches.
Thanks to the business and friendship of people like you, and a great team of talented and hardworking people, 2012 was a great year for our company.
I'd like to thank our loyal clients who have done business with us over the past 26 years.
No matter what your real estate needs are, I would like to encourage you to give the Hogan Companies the opportunity to help you be as successful and prosperous as you can be in 2013.
Please feel free to contact me directly. I look forward to speaking with you about how we may be able to assist you with your real estate needs in the near future. We would love to put our team to work for you.
Sincerely,

Larry Hogan
President and CEO
Please Visit Our Website

Contact Us

Main: 410-266-5100

Toll Free: 1-866-22-HOGAN

Fax: 410-266-9432

Email Us

2661 Riva Road
Suite 300

Annapolis, Maryland

21401
Gross Revenues Up 36.5%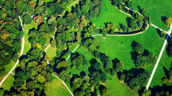 After surviving nearly 5 years of recession, market decline, and real estate sector turmoil, the Hogan Companies are seeing continued forward progress in the economy, improvements in the housing sector, and a resurgence of the real estate market in the region. After hitting bottom in 2010, we have seen continual, steady progress and improvement in the market.
Gross revenues for the Hogan Companies are up dramatically for the second consecutive year. Company-wide gross revenues for 2012 were up 36.5% over 2011, and 132.8% over 2010 revenues, with significant improvement in every profit center and market segment.

Given our pipeline, capabilities, relationships, and focus, we believe that we are well-positioned to capitalize on the opportunities in the market and achieve even greater success for our clients in 2013.
The Hogan Companies' current deal flow and pipeline have been growing exponentially, and the company is busier than it has been in many years. Our projections are for a resurgence of the housing sector, even stronger improvements in the market for 2013, and a return to peak levels of activity, volume, and revenue for the Hogan Companies.

Strongest Activity Since 2007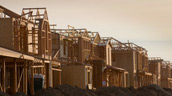 2012 has been an exciting year for the Hogan Companies as we began to see a pulse return to the real estate market. We are pleased to report continued growth throughout the Mid-Atlantic region in 2012.
Our team completed transactions throughout the Mid-Atlantic region including Delaware, North Carolina, and throughout the state of Maryland. Most of our volume in Maryland was concentrated in Anne Arundel, Frederick, and Prince George's counties; however, we also completed transactions in Howard, Baltimore, and Harford counties, as well as the eastern shore, southern and western Maryland.
In the residential sector, there was strong demand for unimproved land at various levels of entitlement. We had several national home-builders purchase approved subdivisions and finish lots for themselves in certain sub-markets. This approach is a clear indication of home builder confidence returning to the market.
Multifamily housing, one of the most resilient sectors of the market over the past five years, continued to boom. Our team witnessed record high rents as well as strong land transaction prices in 2012 because of the market shift away from home-ownership. We will be closely monitoring multifamily housing in 2013.
On the commercial front, we also noticed increased expansion efforts by national and regional retailers which, in turn, generated renewed activity in commercial development.
Given the strength of multifamily housing and our expectation that commercial development will gain more momentum in 2013, we expect that mixed-use development starts will prove more successful than in years past. We already noticed an uptick in mixed-use development interest in 2012.
Our team has recently been involved in projects containing over 2,200 residential lots of various product types, 1,800 multi-family units and 550,000 square feet of commercial space in Maryland alone.

The Hogan Companies will be sponsoring the Change Maryland Business Summit: Economic Competitiveness in Maryland. The event will be a breakfast at the Annapolis Westin Hotel on Thursday February 21, at 8:00 am. Hogan Companies founder, President and CEO Larry Hogan is also the founder and Chairman of Change Maryland, a pro-business, economic policy group with over 25,000 members, dedicated to bringing fiscal responsibility to Annapolis.
This event will be sponsored by some top Maryland companies and is expected to be sold out. In addition to moderator Larry Hogan, the panel of speakers will include Economist Anirban Basu, Baltimore Sun Columnist Marta Mossburg, Delegate Steve Schuh Anne Arundel County, Senator Allan Kittleman Howard County, Maryland Public Policy Institute President Christopher Summers, and other business and political leaders to be announced shortly.
Please save the date on your calendars and plan to attend this informative Business Summit and great networking opportunity. Several hundred key business and political leaders will be in attendance. Prior to the marketing and invitations going out, several levels of corporate sponsorship are available.
We would greatly appreciate your support and it could be a great opportunity for your business. You might also consider sponsoring a table or simply buying tickets to this 'must attend' business event. For details on sponsorship opportunities or information please contact us at 410-266-5100.