Save the Date:
The Cutting Edge of Cybersecurity
Israel's Triangular Cyber
Eco-system: Academia, Government, and Industry
Professor Isaac Ben-Israel
Major General (Ret.)
Israeli Air Force
April 27 (Monday)

5:30 - 7:00 pm
A founder of Israel's cybersecurity field, Professor Ben-Israel served a distinguished career in his country's Air Force and later in parliament. He has taught for many years at the University of Tel-Aviv, and i
n 2011 was appointed by the Prime Minister to lead a task force that formulated Israel's national cyber policy. Professor Ben-Israel founded the National Cyber Headquarters in the Prime Minister's Office, and has since led another task force which resulted in the recent establishment of a new National Cyber Authority.
Registration details to follow.


Downtown Harvard Club
One Federal Street
Boston 02110
Note: Photo ID required.
On-site parking: $10

Reserve Your Space:
Satire and Censorship Around the World
A Discussion with
Bassem Youssef

May 1 (Friday)

4:00 - 6:00 pm
WorldBoston is proud to collaborate with Prince Lobel Tye LLP to host a panel discussion featuring Bassem Youssef, political satirist, former host of the television program "Al-Bernameg" in Egypt, one of Time magazine's 100 most influential people in the world, and courageous proponent of the freedom of speech. Join us for a discussion on the role of satire across the international landscape, led by Prince Lobel's Joe Steinfield, and joined by Peter Kadzis, senior editor of WGBH News.

This event is free to attend, and will include a reception featuring hors d'oeuvres, beer, and wine. Seating is limited, and advanced registration is required.
Prince Lobel Tye LLP
100 Cambridge Street
Suite 2200
Boston 02114

You can support our work without even leaving your desk! By spreading the word about WorldBoston, you help us reach new audiences and bring in new members and citizen diplomats. Here are a few of the places you can find us online:
Keep up-to-date on upcoming international visitor projects and WorldBoston events, and now follow our blog right on
worldboston.org!
Get the latest on WorldBoston events and visitor programs, find out who else in #Boston is a citizen diplomat and learn about the work of our partners in the U.S. and beyond.
For pictures, news articles, videos, and relevant announcements about WorldBoston events and international visitors.

The International Visitor Leadership Program (IVLP) is the U.S. Department of State's premier professional exchange program and WorldBoston's main Citizen Diplomacy partner.
Launched in 1940, the IVLP is a professional exchange program that seeks to build mutual understanding between the U.S. and other nations through carefully designed short-term visits to the U.S. for current and emerging foreign leaders. These visits reflect the International Visitors' professional interests and support the foreign policy goals of the United States.
The U.S. Department of State's Bureau of Educational and Cultural Affairs funds and administers the IVLP. In doing so, the Bureau enters cooperative agreements with National Program Agencies, a group of private, not-for-profit organizations based in Washington, D.C., that design and implement national IVLP itineraries.
In addition to the National Program Agencies, the International Visitor Leadership Program relies on the commitment and skills of local community organizations across the U.S., known as Centers for International Visitors (CIVs). Under the professional association of Global Ties U.S., local CIV members develop professional programs, arrange cultural activities, and provide home hospitality for international visitors.
WorldBoston is part of the Global Ties network of more than 90 CIVs in 45 states.
April at WorldBoston
Updates from the Office
A well-deserved Spring is making for an excellent time to check out a host of upcoming WorldBoston events, beginning with next week's
discussion of the Iran deal
! We are simultaneously looking forward to welcoming many dynamic visiting delegations over the next month.
Board Update

We thank Patricia Craig of Wheelock College-Singapore, as she cycles off the WorldBoston Board of Directors, for her years of service to our organization.

Let us help you with your international delegations
As an integral part of our mission, the WorldBoston Citizen Diplomacy program hosts hundreds of professional international visitors every year, connecting them with over 500 resources in the Boston area, while also providing cultural programming, logistical support, and more. Most of these visitors come to us through the International Visitor Leadership Program of the U.S. Department of State, and other similar programs. From time to time, we host other, private groups from various sources. Let us know if we can help you with a group visiting Boston! Contact
Mary Yntema
, President & CEO.
We look forward to seeing you soon
,
Reserve Your Space
Featured Panelists:
President, Ploughshares Fund
Member, Secretary of State's International Security Advisory Board
Jim Walsh, Ph.D.
Nuclear Security Expert, MIT
Delegate to meetings with nuclear officials in Iran and North Korea

The recently announced joint plan of action on Iran's nuclear program revealed more specifics than analysts expected, yet inspired more questions about the prospective deal's future. What is in the Iran deal? Do the break out time, centrifuge restrictions, and sanctions relief truly reflect the goals of the U.S. and its allies? Join us and hear a detailed account from two of the United States' foremost experts on nuclear weapons and the Obama Administration's Iran negotiations.

Food and drinks served!

Seating limited; RSVP here.
Event details here. Contact jnadel@worldboston.org with any questions.
Featuring:
Director of Human Trafficking Prevention Programs,
International Organization for Victim Assistance

Human trafficking represents a multibillion-dollar international trade and continues to be one of the fastest growing criminal industries. While undeniably a global phenomenon, the U.S., as one of the world's leading human trafficking importers, bears a special responsibility to combat this practice. The U.S. and the international community have adopted various treaties and laws to prevent trafficking, but to truly understand and redress the issue, they must find the root causes enabling traffickers to exploit millions of victims.

Food and refreshments served!

Seating limited; RSVP here.
Event details here. Contact jnadel@worldboston.org with any questions.
The Downtown Harvard Club of Boston
Featured Author:
Correspondent, Bureau of Investigative Journalism
Former senior producer, BBC
Less than a month after the September 11th attacks, a tiny, CIA-controlled Predator drone flew over Kandahar, searching out the home of the Taliban supreme commander Mullah Mohammed Omar. A lack of understanding of the drone's capabilities combined with a messy chain of command allowed Omar to escape, but the strike on a nearby convoy vehicle became the Predator's first lethal action. Since then, the use of armed drones has become the dominant American way of war. As the first book to comprehensively assemble and analyze the facts about the U.S. drone program, Sudden Justice is the essential guide for understanding its implications.

Food and refreshments served!

Seating limited; RSVP here.
Event details here. Contact jnadel@worldboston.org with any questions.
Regional -
Caribbean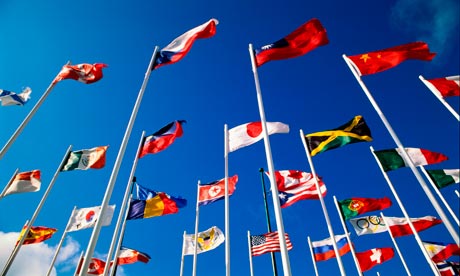 Education of the Exceptional Child
April 9-14
A delegation of teachers, principals, and education officers from various Caribbean countries is in Boston to learn about practices utilized in the United States to tailor special education toward those that need it most. Planned visits include MIT, Perkins School for the Blind, and Massachusetts Department of Education.
France
Media and Justice
April 9-15
An investigative reporter and editor-in-chief of a French news magazine and newspaper are currently in Boston to understand the criminal justice process and examine news reporting in high profile cases.
Regional Project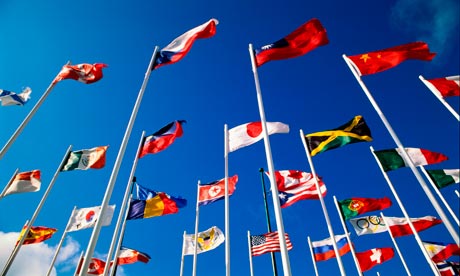 WISE: Women Innovations in
Science and Engineering
April 18-23
A delegation of female professors and professionals in STEM fields
are coming to Boston to review the advancement of U.S. women in scientific research and to network with professional counterparts at scientific universities and agencies.
Iraq
April 21-25

Six urban planning professionals from the private and public sectors
of Iraq are coming to Boston to
examine urban planning and management, historic landmark preservation, and public administration practices.
Regional Project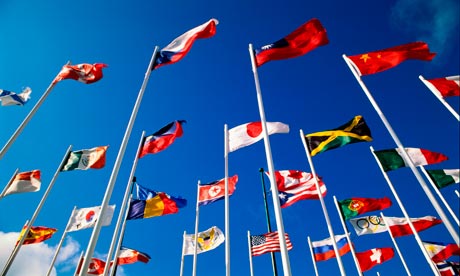 April 22-25

A delegation of 12 professionals from the public and private sectors
are coming to Boston to discuss
combating extremist activities, e
xamine domestic law enforcement efforts, and d
iscuss efforts to cut off terrorist-financing.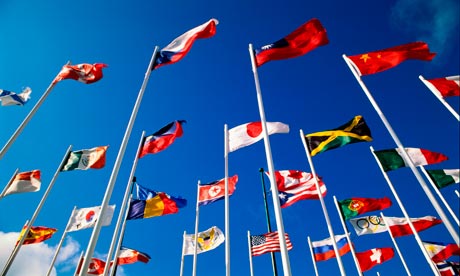 Multi-Regional Project

Contemporary Trends in Higher
Education
April 28 - May 2
A group of 21 delegates from across five continents
is coming to Boston to s
tudy how universities maximize the use of technology and a

ssess U.S. education policy, advocacy, and programs.