"Effective Evil" or Progressives' Best Hope? Glen Ford vs. Michael Eric Dyson on Obama's Presidency


Michael Eric Dyson and
Glen Ford
As President Obama accepts the Democratic nomination to seek four more years in the White House, we host a debate on his presidency with Glen Ford of Black Agenda Report and Michael Eric Dyson, professor at Georgetown University and author of numerous books. Ford calls Obama the "more effective evil" for embracing right-wing policies and neutralizing effective opposition, while Dyson argues Obama provides the best and obvious choice for progressive change within the confines of the U.S. political system.
Voices from the streets of Los Angeles
about the political conventions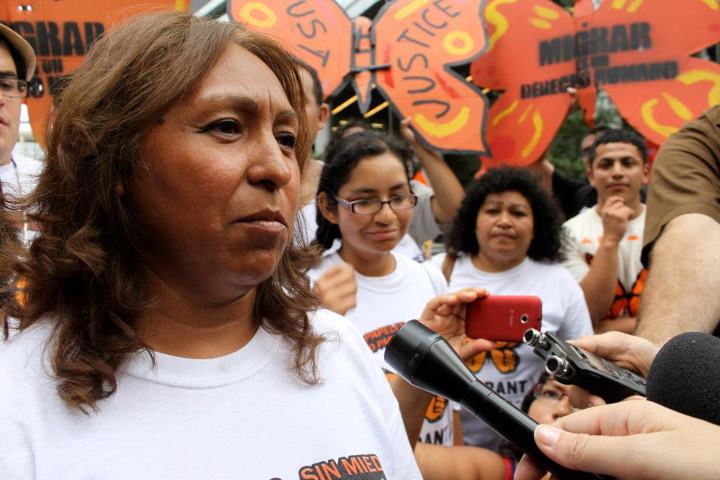 S

ojourner Truth's Assistant Producer Sara Shakir talks to residents from various communities in Los Angeles about the political conventions. You can listen to the interviews here and join in on the conversation on Facebook. Sojourner Truth airs Tuesday's to Friday at 7AM.
Pacifica Proposed Bylaws Amendments
Proposed Bylaws Amendments to be Considered by
the Pacifica National Board on
November 9-11, 2012
The amendment intends to allow
greater flexibility and latitude to the Board in keeping with the needs and realities of the Pacifica Foundation in any given year.
Concerning PNB, LSB and Committee Sizes
Pacifica's Local Station Boards are much larger than boards of most non-profit organizations. With large boards, either each member
has less time to talk at meetings, or else a few talkative members dominate discussions and others say very little. Smaller LSBs would
still allow local committees to include others as committee members so would not necessarily affect committee size.
The Foundation may be best served by replacing one of the LSB conducted Town Halls, with a fundraiser
organized by the LSB.
If you have comments, concerns, or would like to contact the Pacifica National Board you can email them here
An Evening with

Crosby, Stills & Nash

Tonight at 7:30 PM


Crosby, Stills & Nash

will be donating $1 from each ticket sold on the

U.S. Summer Tour

to charity.