Students Urged to Trust in God
By Claire Nemethy
During the week before Easter Break, MCC students, faculty, and staff gathered together for mass before the final stretch of the school year. The mass readings centered around the struggle and need for people to trust in God and believe in His divinity. In the Gospel reading, Jesus reminded His Jewish followers that God is their father, not Abraham. In his homily, Father Bob Heflin spoke about the first reading, which discussed the courageousness of three followers of God who refused to worship King Nebuchadnezzar's golden statue and sacrificed themselves instead. Nebuchadnezzar threw these followers in a furnace to die, but they were protected by an angel and not burned. Father Bob concluded from this reading that God is faithful to His followers. He explained that God will always be there for you and that if you follow His law, you will be saved. Casey Sanchez said,
"Mass helps the students and faculty to come together in a holy place, where we are able to share our faith and love for God and one another."
Aladdin Stars Shine on the MCC Stage
The MCC Drama Club presented two fabulous performances of Disney's Aladdin on the MCC stage on March 31st and April 2nd.
Congratulations to the cast and crew for providing this magical show with only a few weeks of preparation!
Cast and crew members include: Ayla Baker, Tim Craven, LaQuanna Drake, Cameron Finneran, Shawn Finneran, Sashali Finol, Alicia Freeman, Haley Gardner, PJ Hagen,
David Karp,
Skylar Keany, Courtney Kelly, Sarah Malesic, Sabrina Quintero, Lauren Tierney, Natalie Vara, Bryan Wells, Sara-Ann Wells, Amirah Wiley, Jordan Wiley, Isaiah Williams.
Special thanks to the Finneran and Karp families for helping make this production possible.
Brevard County Catholic School Choirs Unite
On March 30th, over 70 Brevard County Catholic school students came together for a notable band and choir performance at the Our Lady of Lourdes (OLL) Parish Hall. These students spent the majority of the day preparing for this collaborative show. They entertained the crowd with spectacular performances of some popular songs such as "Carry on Wayward Son", "Kryptonite", "Unforgettable", and "Via Dolorosa". Special thanks to our dedicated Music teachers for their efforts:

Ascension - Miss Elizabeth Bump;

MCC and OLL - Mr. Joel Sackenheim; St. Joseph - Ms. Cleusa van Dorth; St. Teresa -Ms. Cynthia Mawn.
MCC Provides for Those in Need
During the last few weeks of Lent, the MCC community took part in an Easter canned food drive to help support Daily Bread Food Pantry. This food drive was in conjunction with the Diocese of Orlando's Gifts of Mercy food drive. The MCC community collected over 400 cans of food which were delivered to the Daily Bread Food Pantry on April 6.
Key Club Honored for Outstanding Service
By Theresa Kieu
The Florida District Key Club hosts an annual convention for all Key Club chapters across the state of Florida. Each club gathers or sends delegates to this four-day convention dedicated to service. Over 150 clubs were represented at this event which was held from March 30 through April 2, 2017 at the Rosen Shingle Creek Resort in Orlando. MCC was awarded second place in the silver division for the best "Single Service Project". MCC's accolade was given for the senior citizen prom the members hosted a few weeks prior. Key Club President Theresa Kieu proudly represented MCC's Key Club and was very pleased to bring back this distinguished award. All Key Club members have worked so hard to accumulate over 200 service hours during this year
. We couldn't be more proud to serve the community and grow in service through Christ.
Successful Finish for Speech & Debate Season
On April 1st, MCC's Speech and Debate team competed in their last Brevard County tournament of the year at Palm Bay High School. Our team excelled with Gary Turner and Thomas McGovern placing 1st, and Madeline MacDonald and Mackenzie Anderson placing 2nd in the public forum debate category. Bryan Wells and Will Wallace, and Kaydee Tubens and Patrick Bauder also performed well in public forum debate. In addition, Ayla Baker Kural competed well in her first declamation speech appearance.
My Favorite Teacher Contest
Ms. Lierman was nominated by MCC student Claire Nemethy as her favorite teacher, and her entry was chosen as a finalist. They both attended an awards ceremony at the Melbourne Barnes & Noble store on April 3rd where Claire read her essay to Ms. Lierman. Congratulations, Ms. Lierman!
Forensics Class Solves Crimes at the Escape Zone
Mrs. Zinone's Honors Forensic Science class recently visited the Escape Zone and successfully solved a CSI homicide and a shipwrecked crime scenario. They worked together quickly to find clues, decipher codes, and find items needed to solve the crime and escape from the room!
On Thursday,April 6th, Mrs. Sargent and Ms. Carroll accompanied their students to the annual Incredi-Bowl tournament. All of the students participated in one round of bowling. The scores were tallied and Val Kirich won the 10th place individual highest score!
Students must arrive 30 minutes before the scheduled exam start time. For the 8:00 a.m. exam - students must arrive by 7:30 a.m. For the 12:00 p.m. exam - students must arrive by 11:30
.
Students should bring both a pen and pencil.
Students may wear MCC Friday spirit wear. On testing days, students only need to attend the AP exam they are scheduled to take and any AP classes that have not tested and are scheduled for times before or after their exams. (For example, Monday, May 1: AP Chemistry exam is scheduled for a morning exam. AP Calculus class is 5th or 7th period which will be after the AP Chemistry exam is over. You need to attend your AP Calculus class.) Seniors will continue to attend all classes through May 8. After May 8, seniors will need to continue to attend AP classes until the AP exam is taken. Underclassmen who take an AP exam will NOT be required to attend the final exam period the week of May 23.
Click
here
for AP Exam Schedule
5:30 p.m.-7:30 p.m.
Barnes & Noble-West Melbourne
Pick up your summer reading books, novels for next school year, listen to fine arts presentations, AND

earn extra

credit for making a purchase.
Special Notice for Sophomores Enrolled in Honors English III for 2017-2018
For all current sophomores enrolled in Honors English III for the 2017-2018 school year, there is a mandatory 15 minute meeting with Mrs.
Kealer
in room B2 at
3:35 p.m.
on Monday
May, 1. If you are unable to attend, you must email Mrs.
Kealer
at
kealera
@
melbournecc
.org well in advance to make arrangements to meet with her at another time.
Washington University in St. Louis
Admissions Information Session
Sunday, May 7 from 2 p.m.-3 p.m.
Renaissance Fort Lauderdale-Plantation Hotel
Coast to Coast College Tour
An information program with the admission representatives of Dartmouth College, Northwestern University, Princeton University, University of California-Berkeley, Vanderbilt University
Monday, May 15 at 7 p.m.
Renaissance Orlando at Sea World
Hustlers Celebrate Signing Day
Photos by Ryan Silva
The MCC community assembled on Friday, April 7th to celebrate Signing Day. It was an exciting day for these seniors and their families. Congratulations!
Daniel Acosta - Daytona State College Baseball
Peter Balsitis - Aquinas College Lacrosse
Angela Hammond - Embry-Riddle Aeronautical University Lacrosse
Jack Nagy -
Daytona State College Baseball
Hunter Reis-El Bara - Saint Leo University Lacrosse
Boys Lacrosse Captures District Title
Congratulations to Coach Hall and the Varsity Boys Lacrosse team for a successful season! This is MCC's sixth consecutive District Championship.
Memorable Night for Baseball Seniors
The lifeblood of any team are the seniors. Our seniors have made this season such a wonderful experience for us all through their leadership, sacrifice and dedication.
I am so proud of the young men that they have become and look forward to their contributions in the world over the next decade.
I know they will put to great use the lessons that they learned on campus here. They will lead with faith, humility, dedication and with others in mind. Daniel Acosta, Jack Nagy, and Anekeen Rodriguez were recognized at the April 19th game. We congratulate these young men for all of their accomplishments!
Our record is currently 17-3-1 with still four games in the regular season. Districts will begin the week of May 1st.
Hustler Tennis Season Wraps Up
The MCC Tennis season was very productive with the girls team going 5-5. Senior and top singles player Sarah Laird showed her grit by dismantling Melbourne High`s lead player in a 3 set victory. The girls have a lot of depth and array of 2 and 3 sport lettermen which will make us much stronger next year. The MCC Boys were 1-9 this season after graduating three seniors from last year. They have steadily improved and may surprise some one in District this week. Seniors Paul Jamie, Sarah Laird and Will Wallace will be missed! There is a strong core players that will return even stronger next year.
Attention All Current and Future Swimmers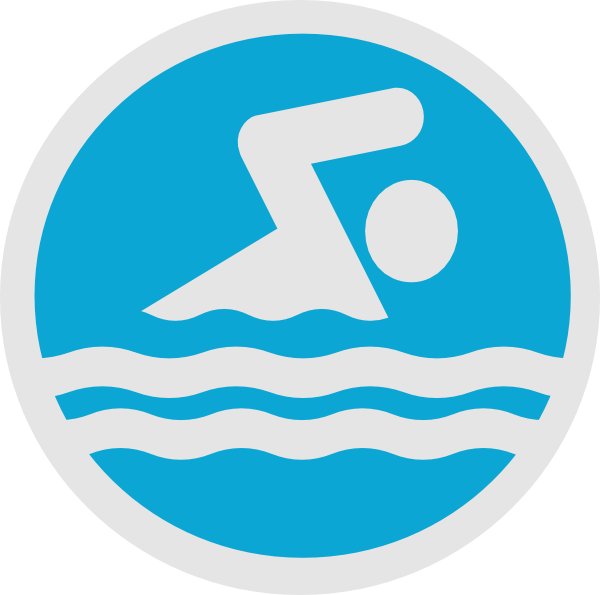 MCC swim season is right around the corner. Any current MCC students or incoming freshman that may be interested in swimming for the Hustlers, please see the information below.
We are planning an informational meeting in May to share what is so special about the MCC swim team, details about swim suits, team gear and practices. To ensure you get an invitation, please email either team captain: Carly Warr at carly.warr@melbournecc.org or Jenna Kisor at jenna.kisor@melbournecc.org
Swimming is a great sport at MCC and we look forward to you joining our team!
Interested in serving the community with other students, opening doors for yourself?
Open to current juniors, sophomores and freshmen. This is the last semester for juniors to apply. Juniors will not be eligible to join next school year as seniors.
Go to Google classroom Ttyes1lu
and read about us; then complete the application and bring to Mrs. Herschbach by May 22nd.
Better your school
Better your world
Better yourself
Friday, April 28 from 8 p.m.-11 p.m.
Front Street Civic Center
Tickets are $35 each and will be on sale during lunch.
Any student who attends Prom with a date who is not an MCC student must have a guest permission form on file with the school by April 26th.
Click here for Guest Permission Form
If you have any questions, please see Ms. Buice or Mrs. Obrzut.
2017-2018
MCC Transportation
The bus fee will remain $100 per student per semester or $200 for the entire year. The bus routes will be determined close to the beginning of the school year. Click here for the Transportation Registration form. Contact Don Baer at baerd@melbournecc.org or 802-6701 with questions.
RenWeb will be turned off as of May 12 to finalize grades for the second semester for all students.
St. Croix Mission Trip February 18-24, 2018
Community service hours must be turned in to the Student Services office by Friday, May 2. If you are still looking for volunteer opportunities, please click here to view current needs.
2017-2018 Stingers
Dance Team Tryouts

McKay Scholarship checks have arrived. Please stop by the Front Office Monday-Friday from
Saturday, May 13
8a.m.-12p.m.
3D Sports Medicine & Orthopaedic Center
Cost $10 for MCC Students
St. Mary's
Community Fair
April 19-23
Enjoy rides, food and
good times
Knights of Columbus are sponsoring a night at the museum and dinner to benefit OLL Vacation Bible School.
Saturday, April 22
4 p.m.-8 p.m.
OLL Parish Hall
Our Lady of Lourdes
VBS-Maker Fun Factory
June 12-16
9 a.m.-12 p.m.