Save the Date


NAC&U Summer Institute

June 20-22, 2012


Preparing and Evaluating 21st Century Faculty: Aligning Expectations, Competencies and Rewards



Westminster College
Salt Lake City, Utah


To see presentations from Summer Institute 2011, please go here.

For coverage of Summer Institute 2011, please go here.

Keep Up with NAC&U News


Have you signed up to receive our weekly round-up of news from our members? It has everything you need to stay up-to-date on your peers, from Campus to Faculty to Student News.

Subscribe via RSS feed or via email.




NAC&U Members
Arcadia University
Belmont University
Butler University
Drury University
Hamline University
Hampton University
Ithaca College
Nazareth College
North Central College
Pacific Lutheran Univ.
Sage Colleges
Samford University
Stetson University
The Univ. of Scranton
University of Evansville
University of Redlands
Valparaiso University
Wagner College
Westminster College
Greetings!
There is an energy and synergy that accompany the change in seasons, semesters, and personnel. NAC&U is delighted to welcome three
new presidents
. We also welcome Wagner College provost Lily McNair, Stetson University CFO Bob Huth, Valparaiso University vice president for Enrollment Management Michael Joseph and many other new faculty and administrators. NAC&U will also welcome its first president,
Nancy Hensel
, on November 15.
Several of you have been vibrant contributors since NAC&U's inception while others have joined more recently. It is this blending of history, perspective, and vision that will keep NAC&U a vital force as we look toward the future.
It has been my honor to serve as your executive director for the past 5+ years and to be associated with so many talented and dedicated colleagues from across our consortium and country. Together we advanced a collaborative agenda by expanding opportunities for students, faculty and administrators, and promoting the distinctive mission of institutions that share a commitment to intentional integration. I am confident that under the leadership of Dr. Hensel and Board Chair Richard Guarasci, NAC&U and its outstanding institutions will continue to flourish.
Sincerely,
Three NAC&U institutions recently welcomed new presidents to their campuses. We asked them to describe their first months on the job in three words.
"
All but monsoon
," summed up
Carl (Tobey) Oxhol
m III
,
Arcadia University
's 20th president, who experienced a wide range of meteorological situations as the semester began. President Oxholm joined Arcadia on July 1, coming from Drexel University where his many accomplishments included the establishment of Drexel's Center for Civic Engagement, re-structuring of the international studies programs and creation of a distance learning initiative. In addition he worked with students to create Drexel Green, an award-winning sustainability movement.
"
Exhilarating, engaging, fulfilling
," expressed
James M. Danko
, who became the 21st president of
Butler University
on Aug. 1.
Prior to his Butler presiden
cy, he was the
Helen and William O'Toole Dean of the Villanova School of Business, where he helped the s
chool achieve higher levels of
excellence and national recogni
tion while maintaining its traditional priorities - including a student-centered, community-minded learning environment with a focus on ethics. He also continued his track record as a steadfast advocate of liberal arts education for business students.
"Nonstop, exciting, and humbling," said Reverend Kevin P. Quinn, S.J., who began his service as the 25th presi
dent of The University of Scranton on July 1 after serving as the executive director of the Ignatian Center for Jesuit Education and as a professor of law at Santa Clara University, Santa Clara, CA. Each year, the Ignatian Center connected 1,200 students enrolled in 83 courses with more than 50 community-based learning partners, and coordinated immersion programs for more than 300 students at regional, national and international sites.
Online Collaboration Moves Forward

Creating a vehicle to innovatively and cost-effectively share and expand our campus resources through online technology will be one of NAC&U major initiatives moving forward. Following a campus interest survey and report last year, the Board voted unanimously at its June Board of Directors' meeting to continue exploring three options for collaboration, and to create three consortium-wide committees to study each option.

Recognizing that our institutions are at varying levels of proficiency and commitment to online learning, the Board believes there is much to be gained by moving ahead together. The three areas that will be explored are:
Sharing professional development to prepare faculty for online teaching
Sharing courses and course components within the consortium
Creating an online university to reach new markets
Faculty and administrators interested in participating in this process are encouraged to speak to their provosts. We anticipate that many of those from the original committee formed in 2010 when we first explored online collaboration will continue to play an important role on one or more of the new committees.
Annual Boyer Award will be Presented to Barefoot, Gardner
NAC&U will again honor an exemplary husband-and-wife team as recipients of the Ernest L. Boyer Award. John Gardner and Betsy Barefoot are best known for reforming the First-Year Experience, having founded
the John N. Gardner Institute for Excellence in Undergraduate Education
in North Carolina. Both Drs. Gardner and Barefoot have dedicated their careers to improving the experience of students in transition, whether freshmen or transfer students. The Center has recently expanded its mission to focus on excellence through the entire undergraduate experience. The award will be presented at the AAC&U annual meeting on January 26, 2012.
Blogs from NAC&U Members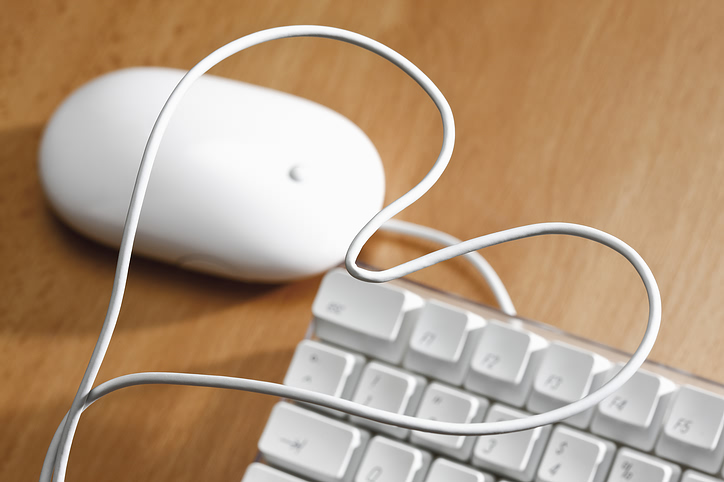 Keep up on blogs from NAC&U colleagues.
Tom Rochon, president, Ithaca College
Susan Scrimshaw, president, The Sage Colleges
contributor to City Brights, a blog from the Times Union newspaper
Daan Braveman, president, Nazareth College
Thomas Kazee, president, University of Evansville
Connections with Kazee (a monthly podcast)
Andrew Johnston, associated provost and dean of students, Belmont University
Jamie Comstock, provost, Butler University
Advancing the Higher Education Agenda
Thomas DaRin, VP of Enrollment Management, Nazareth College
Gary Daynes, VP of Enrollment Management, Westminster College
NAC&U Awarded Grant to Prepare and Evaluate Faculty
NAC&U has been awarded a $15,000 planning grant from The Teagle Foundation's Board of Directors for the project, "Preparing and Evaluating 21st Century Faculty: Aligning Expectations, Competencies, and Rewards."
Belmont University, Drury University, Hamline University, Hampton University, The Sage Colleges, Samford University, University of Evansville, Valparaiso University, Wagner College and Westminster College will collaborate on the project. The goal is to develop a plan to enhance student learning and success by re-conceptualizing and systematically implementing faculty development and evaluation processes that better align faculty competencies and institutional policies with 21st century best practices. This topic will also be the theme for the 2012 Summer Institute. For more information, click here.
Upcoming Meetings

For meeting schedules and registration information, click here.
NAC&U Board of Directors' Meeting and Presidents' Roundtable
January 25-26, 2012
Grand Hyatt Hotel, Washington, DC
NAC&U Council of Institutional Representatives (IREPS) Meeting and CAO Roundtable
January 25-27, 2012
Grand Hyatt Hotel, Washington, DC
CFO Meeting
March 26-28, 2012
Arcadia University
NAC&U Sponsors Sessions at AAC&U Meetings

The following NAC&U sessions will take place this winter.
January 25-28, 2012 Washington, D.C.
The Role of Place in 21st Century Higher Education
Moderator: Harold Baillie, provost, The University of Scranton
Panelists:
Thomas Burns, provost, Belmont University
Jamie Comstock, provost, Butler University
Thomas Kazee, president, University of Evansville
Steven Michael, provost, Arcadia University
Thomas Rochon, president, Ithaca College
Charles Taylor, vice president for academic affairs, Drury University
Terry Weiner, provost, The Sage Colleges
Improving Institutional and Student Success
Speakers:
Betsy Barefoot and John Gardner, recipients of the 2012 New American Colleges & Universities Ernest L. Boyer Award. Session follows presentation of the 2012 NAC&U Ernest L. Boyer Award by Richard Guarasci, president, Wagner College, and Levester Johnson, vice president of student affairs, Butler University.
AAC&U Network for Academic Renewal Conference
March 22-24, 2012
Seattle, Washington
Successful Transition Supports from First Year to Intentional Sophomore Year Experiences
Pacific Lutheran University:
Jan Lewis, associate provost
Callista Brown, director, First Year Experience Program
Jeff Olsen Krengel, director of Residential Program
Belmont University:
Jimmy Davis, associate provost
David Sneed, director, Sophomore Year Experience Program
Go Places with NAC&U Study Away

Learning at New American Colleges and Universities extends well beyond the classroom. Through our Study Away collaboration, your students can take advantage of short and long term programs abroad and in the U.S., at an affordable price. The NAC&U Study Away collaboration is another way members show their commitment to expanding opportunities for all students on NAC&U campuses.
A new opportunity is the
Drury University
Center program in Aigina, the second largest island in
the Bay of Athens. It includes an education in everyday life on a Greek island; an intensive academic program; extensive group travel in Greece and another Mediterranean country.
For more information on the program in Aigina, as well as many other study away opportunities, visit our
Study Away page
!