Friday 9am-5pm
Saturday 9am-2pm

(September - June)
Quick Links
Follow Us!
Greetings!
Do you struggle with finding the perfect gift for your parents, grandparents or other special people on your list? Well, think about making a donation to the Library in the name of your family member or loved one, and we'll use that money according to your wishes. Throughout the year we receive many donations. Sometimes these are memorial gifts for a loved one, to celebrate a birthday, other times it's a donation for specific items or books in a favorite subject, and sometimes it's a check with no restrictions. We appreciate all these gifts from the community! If this idea is of interest to you during this holiday season, please give me a call and we can talk about possibilities.
Take a look at our web site at goffstownlibrary.com to see what's going on, what new services we offer, and stop by for a visit. You can also visit us at Facebook or Twitter & join the conversation there. We look forward to seeing you.
Dianne Hathaway

Gold Star/ Blue Star Mothers' Tree at Town Hall
The Goffstown and Pinardville Lions Clubs, in conjunction with Goffstown Main Street Program, have been coordinating the Gold Star/ Blue Star tree that was lit on November 30 in front of Town Hall. The Library has been designated as a spot for star distribution; families and friends are asked to add a loved one's name to the star corresponding to the appropriate color designation which is shown below:

The stars and their respective colors represent the following:
Gold/Yellow Star-killed in action
Blue Star- has served/currently serving
Red Star-injured in action
Black Star-POW/MIA

Please stop by the third floor of the Library to personalize your stars. For more information, please call us at 497-2102.
Toys for T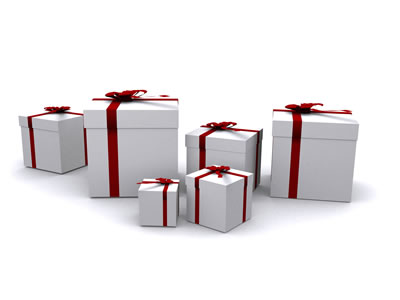 ots
The Goffstown Public Library is proud to be a local drop off site for the Marine Toys for Tots Foundation again this year. The Foundation is in need of new and unwrapped toys for all ages, but especially TEENS. Please consider sporting equipment, puzzles, hand held video games, craft kits, rem
ote control cars, makeup and nail polish, and art supplies. A large box is available in the Library foyer for you to bring your donations of new, unwrapped toys this year. The toys will then be distributed in our own area for those children and teens in need. If you would like more information about the Marine Toys for Tots Foundation take a look at toysfortots.org.


Teen Video Challenge



Create a 30-90 second video promoting the annual Summer Reading Program, including your interpretation of the 2013 teen slogan "Beneath the Surface" and you could win $275 and an additional $125 for the Goffstown Public Library! One winner will be selected from each state and teens aged 13-18 can enter individually or as a team. Video entries & entry forms must be postmarked by February 4, 2013.

For guidelines and rules go to yals.nhlibrarians.org/programming/teen-summer-reading/teen-video-challenge/ or pick up a form in the Teen room. Good Luck!

Reminder: we will open at 9:30 a.m. on Friday, December 14. We close at 2:00 p.m. on Monday, December 24th and will remain closed on Tuesday, December 25th in observance of the Christmas holiday. We will also be closed on Tuesday, January 1st, New Year's Day.
Register Online for Classes & Events!
Our WINTER story times will start back up in January and special classes and events are ongoing for all ages. You can register online for programs and save the library staff (and yourself!) time on the phone. Connect to our web site at goffstownlibrary.com and you'll see the calendar and program links on the right side. Of course, if you don't have internet access at home we will still happily take your reservation in person or by telephone. If you have any questions or need help please give us a call at 497-2102.
Mission Statement:
The Goffstown Public Library will serve as a primary resource for community information needs. It will provide a comfortable place for citizens to access quality materials and programs, enhance cultural awareness and to explore issues of local, national and global interest.