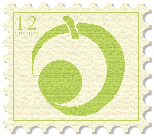 The Tuesday Mail
Get involved, contribute and experience the larger conversation all over the world every Tuesday Afternoon.





BOARD
of
DIRECTORS
James W. Iman
Theo Warner
Lisa Fite
Adam Keeney,
Emeritus
The TUESDAY MAIL
Lisa Fite, Editor-in-Chief
Jonah Schwartz, Calendar Coordinator
TUESDAY EVENING
James W. Iman, Host
TUESDAY AFTERNOON,
the PODCAST
Jonathan McKeen, Executive Producer
TUESDAY AFTERNOON,
the BLOG Contributing Editors
Edd Barber

Nick Bohl

Avi Bueno

Andy Burke

Scott Clifton

Richard Coughlan

Spencer Daniel

Lisa Fite

Jason Honeycutt

James W. Iman

Adam Keeney

Sam McAlpine

Jonathan McKeen

Michael Norman

Michael Payton

Finney Raju

Jonah Schwartz

Timm Simpkins

Kevin Strezo

Kyle Tissue

Theo Warner
TECHNOLOGY
Timm Simpkins, Webmaster
Sign up for our newsletter!




Greetings!



This week we introduce two new members, response to your calls and bring you the first installment in a four part conversation with well known YouTube user: VenomFangX. We've put our new members to work right away! Jason recently participated in our point/counterpoint debate series and Matt debuts his first contribution to A Moment in Scripture below. Tonight, James will be continuing the conversation with our newest members in Blogtv. It's another exciting Tuesday. Be sure to join the conversation and have a great Tuesday Afternoon -Lisa Fite, Editor-in-Chief, the Tuesday Mail

We welcome two new members to Tuesday Afternoon

Jason Honeycutt

"Greetings fellow sinners." Very early on, that's how I decided to open up all of my Youtube videos, with that tagline (www.youtube.com/thereprieve), mostly because it lets the viewer know that I think that we're all equal. Whether you believe in sin or not is entirely up to you and, coincidentally, a good debate topic. But I feel it important to let you know that all opinions, beliefs, etc, are welcome on my channel. And I feel it's appropriate to open my official blogging introduction much the same way. I value the opinion of others, most especially, the ones who disagree with me. Often times, to reexamine, reshape, or even to reform my own set of beliefs...read more

AND

Matthew O'Neil

A lot of accusations have been thrown around lately; Shwarzenegger had multiple affairs, bin Laden is alive and enjoying tea with Elvis, and allegedly I'm from Alaska and afraid of owls. Well, allow me to set the record straight.

My name is Matthew, and I'm from the state of Vermont. I grew up amongst a slew of devout, and God-fearing, Catholics. After high school, I studied music in college and have enjoyed a somewhat steady career in retail ever since. However, I have recently re-entered school as a graduate student in theology with a focus in Scripture Study...read more

Tuesday AfternoonThe Podcast

by Jonathan McKeen

Interview with Shawn/Venomfangx: Part I of IV This episode is the first of four conversations with Shawn. Shawn is better known as VenomFangX, one of YouTube's most subscribed Christian apologists. Topics discussed include Shawn's early years on YouTube, the positive and negative attention he has received, his relationship with Thunderf00t, Bible literalism, Young Earth Creationism, faith vs belief, and what Shawn would believe if he was confronted with the bones of Jesus.

T

uesdayEvening

by James Iman

Tonight I will be talking with our newest Tuesday Afternoon members: Jay and Matt. If you can't make it to the show but have questions you would like to ask leave a voicemail at (917) 727-5586. If you want to call in during the show be sure to add "TuesdayEvening" to your skype contacts list and tune in at 9:00-11:00pm EST for TuesdayEvening Blogtv tonight! Also subscribe to TuesdayAfternoon on YouTube to hear past shows & important announcements.
A Moment in Scripture
The Blame Game and the Jewish Claim
by Matthew O'Neil

"So when Pilate saw that he prevailed nothing, but rather that a tumult was arising, he took water, and washed his hands before the multitude, saying, I am innocent of the blood of this righteous man; see ye to it. And all the people answered and said, His blood be on us, and on our children."
Matthew 27:24-25

This passage poses a very interesting question regarding the crucifixion of Jesus of Nazareth. It's solely in this passage that the Jewish people, high priests, and elders claim responsibility for the crucifixion of Jesus. In the Book of John, when Pilate asks if they wish to crucify "their king", the crowd responds with "We have no king but Caesar." (19:15). Though there is nothing insinuating they claim responsibility.

The reason this is so interesting is that this is one of the pivotal moments leading up to the justification of Christianity. When Jesus is crucified, it's absolution in every possible way as granted by the religion's Lord and Savior. However, the book of Matthew has taken a very serious step in placing the blame for Jesus' execution on Jews. Need one look any further than the passage this article is based on?

One might argue that Judas Iscariot is really to blame for the execution; the disciple's greed, as portrayed within the same chapter of Matthew, shows he'd sooner turn over his friend for 30 silver pieces than see the continuation of Jesus' ministry in Palestine. The first argument can be made that, depending on which Gospel you read, Judas' reasoning could be political (the name "Iscariot" suggests that he was a member of the Zealots, who were political extremists and occasionally participated in acts of terrorism against the Empire) and he grew tired of Jesus not taking action to bring about the new Kingdom of Heaven on Earth. Another is that he was possessed by the devil, as is noted in Luke 13:2. Lastly, that the role of Judas is just a continuation of the argument that it was the Jews who killed Jesus. His name's the key: Jew-das.

So this brings about the main point: Were it not for the Son of God being sacrificed and redeeming mankind, the religion would not have formed. In so many words, the very religion of Christianity is contingent on the execution of Jesus that the Jews brought about. Jews are, and have been, demonized by the church for several millennia now, because of this. Judas is depicted as being in the lower-most level of hell, according to Dante Alighieri. And Pilate, the prefect to Rome who ordered the execution, and, according to Christian historian E. P. Sanders, was rather fast and loose with executing prisoners, was somehow made a martyr. Although, his martyrdom is purely through conjecture.

So the ultimate questions is this: If the religion is dependent upon the redemption of man through the sacrifice of Jesus of Nazareth, why do we demonize the people who brought about the execution the religion is contingent upon?

Lisa Fite
Tuesday Afternoon