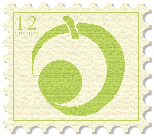 The Tuesday Mail
Get involved, contribute and experience the larger conversation all over the world every Tuesday Afternoon.





Greetings!



There are two new debates happening this week on

12tuesday.com

along with links to new blogs, videos and exclusive, original content like A Moment in Intellectual History and A Moment in Scripture that you will only find here in the Tuesday Mail. Check the quick links for a list of upcoming events. I'll see many of you tonight in Tuesday Evening Blogtv. Meanwhile, have a great Tuesday Afternoon! -Lisa Fite, Editor

This week I'll be joined by my co-host Finney Raju and a panel of guest and we will be talking about politics. If you can't make it to the show but have questions you would like to ask leave a voicemail at (917) 727-5586. If you want to call in during the show be sure to add "TuesdayEvening" to your skype contacts list and tune in at 9:00-11:00pm EST for TuesdayEvening Blogtv tonight! Also subscribe to TuesdayAfternoon on YouTube to hear past shows & important announcements.

The Next Debate on Tuesday Afternoon

Did Jesus Meet the Old Testament Expectations for the Messiah?

In this, the first a six-part, bi-weekly point/counterpoint-style debate, Avi Bueno and Spencer Daniel begin their debate. The debate question is: "Did Jesus meet the Old Testament expectations for the Messiah?" This week, Avi and Spencer consider what's at stake in the question. In two weeks, they will continue their debate by considering how ought one interpret the Bible. They will also respond to each other's articles from this week. Your comments are appreciated...read more

Unions - Wellman/Honeycutt Debate, Rd. 2

In this, the second of a six-part weekly point/counterpoint-style debate, Jason Honeycutt and David John Wellman continue their debate between Conservatism and Liberalism by considering unions and responding to each other's articles from last week. Next week, they will continue their debate by considering gun control and respond to each other's articles from this week. Your comments are appreciated...read more

Last weeks debates included:

and
T
uesday Afternoon Blogs
by Spencer Daniel
Last night the BlogTV crew treated us to a fantastic discussion on gender and sexuality. And for those who stuck around after Lisa, Michael, Garrett, Finney, and James wrapped up, the Stickam crowd reheated the conversational fires on some related issues. It all got me thinking about sexuality and morals...read more
An Awesome Tuesday Evening Tuesday's Tuesday Evening was a lot of fun. Can people have intelligent conversations about strippers? Sure. We did. Our conversation features host James W. Iman, regular co-host Finney Raju, and guests from Tuesday Afternoon illustrious pantheon of interesting people. Enjoy!..
Tuesday Evening 3.08.11
Corporation for Public Broadcasting and the Tea Party

by Theo Warner
Over the last few months and especially in the last few days, the Corporation for Public Broadcasting, which funds NPR, PBS, and other projects, has come under some scrutiny, mostly because of supposed Liberal bias in the journalism of NPR. Members of the Tea Party, despite having received remarkably charitable coverage from NPR, have accused NPR of political bias which - they say - should not be funded by People's money...read more
The Corporation for Public Broadcasting & the Tea Party
by Adam Keeney
On March 11, 2011, the head of the Federal Reserve Bank of New York, William Dudley (former economist for Goldman Sachs), gave a press conference to talk about how the economic policies that the Fed has put in place are doing just fine and dandy. You can watch his speech and subsequent Q&A William Dudley, March 11, 2011 . Some of the questions were related to concerns that the Fed's policies are putting the U.S. economy in danger of long term inflation...read more
What Version of Feminism do you Subscribe to?

by Timm Simpkins
I'm not sure why, but the idea of feminism came to my mind, and I thought this would be a good place to ask some questions.
I have to admit, whenever I get into discussions on this matter, there are always a few people that get really upset with me, but I'm willing to take that chance to have a discussion about the greater issues...read more
A Moment in Intellectual History


By James W. Iman
Richard Wagner is remembered for two things: being a genius and being an anti-Semite.
His genius is exhibited in his music; he revolutionized the face of opera, changing it from catchy tunes and a stage for singers to display their skills to Gesamtkunstwerk ("total art work") where all of the elements served the telling of the story. He designed the sets and costumes, wrote the libretto (the words the singers sing), composed the music and directed rehearsals. He also single-handedly ended the Western tonal system with a single chord, the "Tristan Chord," of which analysts have written thousands of pages trying to fully understand. When I was an undergraduate taking a seminar course on the music of the Romantic era, the professor related an anecdote from his days as a graduate student in a seminar course on Wagner. On the first day of my late professor's day taking the Wagner seminar course, his professor stood at the lectern and informed the calls that the bibliography of Richard Wagner is larger than the bibliography of the Bible. A staggering thought that one man can instigate such extensive research.
Wagner's music was propagandized by the Nazi party. His music was piped all over Europe as the Nazi's conquered more and more territory (which is in large part why composers after the Second World War reacted so strongly against Romantic and post-Romantic music). Wagner's tract "Das Judenthum in der Musik" ("Jewness in Music" or "Jewery in Music," more tastefully translated-though not accurately-as "The Jew in Music") was required reading of the Hitler Youth. Within its pages Wagner blames Jewish composers (particularly Mendelssohn and Meyerbeer) of being the cause of all that is reprehensible in music. Wagner spends many pages analyzing the appearance, manners and sounds of Jews and lays out just what it is that makes them "objectively" hateable. (At the risk of seeming to defend Wagner's anti-Semitism, it should be borne in mind that such sentiments were not unique to Wagner, nor unique to Germans.)
In a strange bit of paralleled irony, both Wagner and Hitler feared that they themselves were part Jew and the circumstances of which are nearly identical: a mother in the arts who is unfaithful to their husband with a Jewish man, also in the arts.
What Wagner is most certainly not remembered for is his penchant for women's silk lingerie-and I don't mean in the sense typical to most males, as a visual stimulant.
There's no indication as to when Wagner's behavior began, but by the time he and his family moved to Zurich Wagner had developed a passion for tailor-made silk panties, lace negligees and velvet coats. To place orders Wagner often said that they were for his wife Cosima or he had the packages delivered to his barber. Clearly, Wagner couldn't traipse around the house in a petticoat and his gossamer threads so all of his houses (after he developed his cross-dressing habit) were equipped with a room hung in pale silk and that can accurately be described as "fabulous!"
If his anti-Semitism weren't enough, this should remind us that even geniuses like Wagner are every bit as human as we mere mortals.
A Moment in Scripture
by Spencer Daniel
"When God began to create heaven and earth, and the earth then was welter and waste and darkness over the deep and God's breath hovering over the waters, God said, 'Let there be light.' And there was light. And God saw the light, that it was good, and God divided the light from the darkness. And God called the light Day, and the darkness He called Night. And it was evening and it was morning, first day." - Genesis 1:1-5
Not three verses in, the Bible delivers us a scientific absurdity: since the sun is not created for another three days, there is no way for there to be a first "morning," let alone a first "day."
What do we do with such an absurdity? We can choose to laugh at the ignorance of the author. It is obvious from the rest of the account that the author, a sixth-century Jew living as a captive in Babylon, is working from an outdated cosmology in which the heavens are filled with waters above and land is built on powerful waters deep below. A scientist this author was not.
But it's not clear to me exactly how much of a scientist this author was even trying to be. Let's return to the issue of the sun. The fact that the cycle of days and nights is an effect of the rising and setting of the sun is patently obvious to even the most uneducated observer. That it was patently obvious to the ancients is patently obvious to us from the stories that portray the halting of the sun as halting the progress of the day - not to mention the fact that the sun is introduced in this very chapter of Genesis as the light that rules the day. And yet the author brings up day before he brings up the sun.
In a scientific textbook, such inaccuracy would be a fatal error. In a piece of literature, such inaccuracy is an essential clue. When a poem ensconces an event in paradoxical language, good readers do not scoff at the idiocy of the simple mind that wrote it. Given that rarity (if not non-existence) of scientific textbooks of the kind we are familiar with in the ancient world, it is safe to assume that this story's genre is closer to the literary than to the scientific. Besides, which sort of writing is easier to imagine coming from the pen of a victim of forced deportation living in exile in the heart of the empire that destroyed his homeland?
Again, I don't deny that the author of Genesis 1 came from a culture which fed him a faulty cosmology. But that cosmology is simply not the point of this creation story. The point is that God has ordered the universe, that God holds the forces of disorder at bay, and that God calls us to participate in that order. The author, by the way, appears far more interesting in describing that order in religious terms like Sabbath participation - see Gen 2:3 - than in scientific ones.
Even more important than the creation is the introduction of the character of the Creator. God is the one who brings light in the darkness and the one who breathes life into even the worst chaos. This is a God that we can depend upon. Which, of course, is exactly the kind of message that would actually mean something to exiles in Babylon.
Much more could be - and has been! - said about this very rich passage. But the price of entry into such discussions is taking the text for what its author and editors intended, and not for what we want it to be.
Sign up for our newsletter!

Lisa Fite
Tuesday Afternoon