What is Shamanism?
T
his Tuesday we will begin the 3-day Shamanism Global Summit
I have been working on this project for the past 3 months and am excited to see it come to fruition. In addition to the inspiring interviews of amazing shamanic luminaries from around the world, you can download my new book, Living a Shamanic Way of Life: A Path of Direct Revelation- both free of charge.
Shamanism teaches us that everything that exists is alive and has a spirit. Shamans speak of a web of life that connects all of life and the spirit that lives in all things. Everything on earth is interconnected and any belief that we are separate from other life forms including the earth, stars, wind, etc is purely an illusion. And it is the shaman's role in the community to keep harmony and balance between humankind and the forces of nature.
- Sandra Ingerman



Center for Shamanic Studies

www.CenterforShamanicStudies.com
JP Tindell, myself and other shamanic practitioners have started a new collective based on our vision and values around how an Inter-Being "WE" organization should operate and run to reflect the next stage of evolutionary consciousness. We will be making many new offerings with interview, articles, workshops, shamanic coaching and mentoring and much more. Please check it out and make any suggestions for programs, interviews and information you would like to have included in our offering. This site is for you. Enjoy!


Shamanic Coaching and Guidance
I wanted remind those of you who don't know that I have started up my coaching and mentoring programs again. My primary focus is on providing shamanic guidance, to organizations and individuals. At this time in our evolution I feel it is of paramount importance to transcend our beliefs in separation and access the wisdom of spirit that lives in each and every one of us. I offer a sliding payment scale based on value received and financial situation. Please give a call or email if you interested in any of the following:
* Power Animal & Spirit Guide Access
* Soul Remembering & Retrieval
* Personal & Organizational Change
* Spiritual Guidance & Journey work
* Shamanic Teaching & Mentoring
---
Organizational Shamanism
I am currently writing a book that integrates my shamanic practices
with three decades of Organizational Development work. Organizational Shamanism
(OS) is the practice and application of ancient shamanic techniques to solve contemporary organizational and community challenges. It is a whole systems approach to gathering information that can help us to revitalize and energize the spirit of our organizations and tap into new levels of creativity, intuition and wisdom not available with contemporary perception. OS focuses on transforming inner states of consciousness to bring about outer change, and taps into a creative potential beyond limiting beliefs and assumptions.
I am looking for organizations that are interested in trying these new approaches to solving organizational issues. If you and your organization or any one you know are open to applying this pioneering work in your company to bring about organizational change please give me a call. Or email 530.277.0937 or michael@wellofLight.com

Reclaiming the Power of Ecstasy as a Feminine Mystic
Emb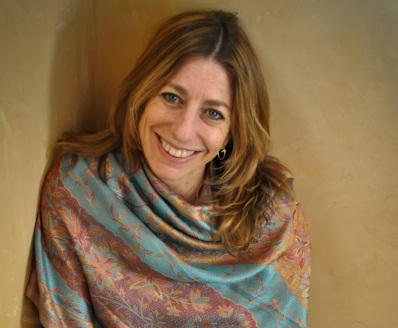 racing the Divine as a lover or the Beloved Other is a time-honored spiritual path, one that many of history's greatest female mystics have walked with radiant grace.

Reserve your complimentary space, here: https://shiftnetwork.isrefer.com/go/rpefmMS/listen/
Seeing the Divine in the eyes of another and relating to that other with real devotion infuses your being erotic delight, and carries you into realms of ecstasy difficult to express in words.
Mirabai Starr is committed to sharing this profound experience of divine devotion of the feminine mystical path and the illumined secrets of the great female mystics, who can show you how to live in an exalted state - while you're also engaging in effective action in the world.
During this inspiring hour, you'll learn:
How to say "yes" to longing as your pathway to the Divine
To claim the beauty of spiritual desire and let it move, motivate and transform you
How to become more available to moments of ecstasy in your daily life
I invite you to experience a powerful reclamation of the feminine path that will support you in feeling deeply fulfilled, spiritually nourished and ecstatically alive.
It's FREE to attend, but you'll need to register here: https://shiftnetwork.isrefer.com/go/rpefmMS/listen/

Sound Shifting: Your Personal Guide
to Healing with Sound
by Tryshe Dhevney

This book is a wonderful introduction into the power of using sound for healing. Tryshe Dhevney's insights, teaching and simple exercises gives the reader an immediate entry into this ancient world of healing. Her gift with sound and voice began first with her personal experience of healing through toning - an authentic initiation and calling into mastery of this healing art. I enthusiastically recommend "SOUNDShifting" and Tryshe Dhevney's work to anyone with an interest in sound, healing, or a new way of experiencing their relationship with their body.
Recording by Tryshe Dhevney
Spirit of the Ancients, In this beautiful heart opening recording Tryshe immerses us in a new soundscape of gemstone-infused crystal bowls, selected to evoke "expanded inner space and illumination." Recorded in a sacred open-mouthed New Mexico cave with unique sound and energy-gathering qualities, these tracks merge the subtle presence of wind and birdsong with therapeutically tuned tones to support our natural bio-frequencies.
Click here to listen to our interview on Conversations

Praise For The Mother
By Robert Moss
I am walking on the Mother
I am sailing on her skin
I become her child and lover
from the outside enter in
I will praise the sky above her
I will praise her in the deep
I am dreaming of the Mother
she awakens me from sleep
Step lightly on the Mother
and let her grace unfold
Praise and serve the Mother
and re-enchant the world
Praise and serve the Mother
and re-enchant the world.
Download Conversations Shows
Conversations shows are available to download from AreWeListening.net
Enjoy...
Live Streaming Tuesdays at 1pm PST at www.kvmr.org
CONVERSATIONS, hosted by Michael Stone, brings you leading edge thinkers in the areas of Environmental Restoration, Evolutionary Cosmology, Social Justice and Spiritual fulfillment. We look for positive solutions to local and global issues that leave you touched, moved, and inspired to action. Our weekly guests include local and global experts and concerned citizens working together to heal the wounds that separate, alienate, and marginalize people...



Click here to view a schedule of upcoming programs on
08/04/15 Lama Surya Das: Inter-Meditation
Lama Surya Das is one of the most learned and highly trained American-born lamas in the Tibetan Dzogchen tradition. Surya is the founder of the Dzogchen Center in Cambridge, MA and Austin, TX, and the author of many books, including the international bestseller, Awakening the Buddha Within (Broadway Books, 1997) and Awakening to the Sacred (Harmony, 1999). He lives in Concord, Massachusetts. www.surya.org
Michael Stone: New Emerging Dream Story interviews Brian Swimme, Jean Houston, Emmet Miller, & Barbara Marx Hubbard about the new emerging story for all humanity.
08/11/15: Alberto Villoldo: Ancient Ways to Ultimate Wellness
Alberto Villoldo, PhD, has trained as a psychologist and medical anthropologist, and has studied the healing practices of the Amazon and the Andean shamans. Dor. Villoldo directs The Four Winds Society, where he trains individuals in the US and Europe in the practice of shamanic energy medicine. He is the founder of the Light Body School with campuses around the world. He directs the Center for Energy Medicine in Chile, where he investigates and practices the neuroscience of enlightment. Dr. Villoldo has written numerous best selling books, including Shaman, Healer, Sage; The Four Insights; Courageous Dreaming; and Power Up Your Brain. His most recent book is One Spirit Medicine. www.thefourwinds.com
08/18/15 Wes `Scoop' Nisker: Being Everywhere and Nowhere
Wes `Scoop' Nisker
is a Buddhist meditation teacher, author, radio commentator, and performer. Mr. Nisker has studied Buddhist meditation and philosophy for o
ver three decades with teachers in Asia and America, and for the

past 20 years has been leading hisown retreats and workshops internationally. He is an affiliate teacher at the Spirit Rock Meditation Center in Woodacre, California, and does regular workshops at Esalen Institute and other venues. His books include Essential Crazy Wisdom; The Big Bang, The Buddha, and the Baby Boom; Buddha's Nature; and Crazy Wisdom
Saves the World Again! Mr. Nisker is also the founder and co-editor of the international Buddhist journal "Inquiring Mind." http://wesnisker.com/
08/25/15 Rupert Sheldrake & Matthew Fox - The Physics of Angels: Exploring the Realm Where Science and Spirit Meet
Matthew Fox is an internationally acclaimed spiritual theologian, an Episcopal priest, and an activist who was a member of the Dominican Order for 34 years. He holds a doctorate, summa cum Laude, in the History and Theology of Spirituality from the Institut Catholique de Paris. He has written 30 books that have been translated into 48 lan
guages and have received numerous awards.
Rupert Sheldrake is a biologist and author of more than 80 scientific papers and ten books. He is best known for his theory of morphic resonance and its vision of a living, developing universe with its own inherent memory. His most recent book, Science Set Free won the Book of the Year Award from the British Scientific and Medical Network.
Conversations podcasts with Adyashanti, Tara Brach, Gangaji, Robert Peng, Shiva Rae, Sera Beak, Roger Houston, Vicki Robbins and hundreds more inspiring people...

0
Contact Us
Michael Stone
welloflight.com
530-477-7757
All donations are welcome and appreciated