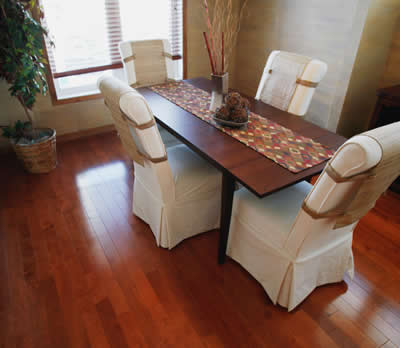 In today's hyper-competitive real estate market the first impression of the potential buyer is priceless. Staging a home can make the difference between catching that best offer or settling for the next best one that comes along. Potential buyers often have difficulty envisioning how to utilize particular spaces within a property. You and your clients can optimize the "show-ability" of the home by seeking out the assistance of professional stagers. For a little upfront investment, stagers can meticuously place certain artifacts, furniture, or even make simple hardware changes that will enhance the property's prize features.
If the sellers are "do-it-yourselfers", here are a few small inexpensive things to consider: display fresh flowers outside on the front walkway, spice up monotone rooms with contrasting draperies, pillows, and artwork. Pare down and remove personal clutter, replace these items with accent pieces and flower arrangements. Group like items on mantels, bookshelves and coffee tables. Lights, mirrors and glass tabletops make rooms seem larger, make good use of these. Be careful not to crowd ro oms with over-sized furniture pieces. Fresh paint, clean windows, carpet and draperies will help any property look well maintained. Outside maintenance is also important. Make sure the planters are filled with thriving plants and the grass is cut and edged. Clear the patio areas of small items. Keep patio furniture wiped down and walkways swept.
By doing a few simple things yourself or hiring a professional, taking the time to properly stage a property will be well worth the effort.