Find us on Facebook!

Check out our page often for contests and prizes!
See our article in Where to Retire Magazine!
Conference Center Hours
Special Events
D's Guys will be appearing at the Stonehenge Bar & Grille patio on July 21st from 7pm-10pm.
Mini Golf Tournaments weekly on Wednesdays from 3pm to 5pm!
Druid Hills Pool Party! Every Thursday night from 6:30pm to 8pm at the Druid Hills Pool!
Take a cruise with us at St. George or Dartmoor Marinas! Daily at 1pm, and additionally offered at 5pm at Dartmoor.
View our entire calendar
Upcoming Trips
Arts & Crafts
Important Numbers
Community and Conference Center
Legends & Fireside Lounge
This Week in Fairfield Glade
July 20th - July 27th
Greetings!
Don't miss any of the exciting activities happening in Fairfield Glade this week!
Mirror Lake Blast!
Join us each Monday night for a concert on the lawn! Bring your lawn chair, a few dollars for dinner and enjoy the show!
Concessions begin at 5:00pm & Music begins at 5:45pm.
This week's feature performer
Triple Threat
Seafood Extravaganza!
Try our Special Seafood Extravaganza À la carte Menu
at Legends exclusively on
July 27th · 5pm-9pm!
Including: Crab Cakes, Shrimp Gumbo, Lobster Newburg, Parmesan Tilapia, Lobster Tail, Trout Almondine and so much more! Other non seafood items include Prime Rib, Bruschetta Grilled Chicken, Grilled Pork Chops & Asian or Greek Salads!
Help Us Help You

The Community Club is collecting email addresses from our members which we use to update and inform you of important upcoming events and happenings involving your Club. If you are a new property owner or have just not taken the time to give us your email address, please send the following information to memberrecords@fairfieldglade.cc so that we can continue to improve communications to our members.
Member Name
Member Number
Email Address
Thank you.
Tennis
Finally the severe heat has abated and the needed rains are making our grass green once again. July has been a busy month for us. The parking lot is now paved and the deck has been painted.
On Sunday, July 22, the Tennis & Pickleball Committee is hosting a Player Appreciation Party for all past, present, and future tennis and pickleball players at the Tennis Center. The event is free of charge and it will run from 2:30-4:30. No need to bring racquets or paddles, as tennis and pickleball will not be played. Instead, there will be a demonstration of 60 for 60s, which is a fun game played on a 60 ft court. It's designed for seniors who may not be able to cover a regular sized tennis court. Also other fun games will be offered, such as knockout bingo (if a number on your card is called, you're out!), cornhole, and race to the US Open. Pickleball & tennis tables will have information on upcoming programs, leagues, lessons. Complimentary beer, wine, & soda will be available as well as light h'ors doevres. Please wear soft soled shoes. Please call the Tennis Center at 484-3758 to sign up or if you have any questions.
Tuesday July 24: Tennis Mixer 2pm - 4pm
Wednesday July 25: Stroke of the Day 1pm - 2pm
Thursday July 26: Stroke of the Day 1pm - 2pm
Thursday July 26: Tennis Mixer 2pm - 4pm
For more information, call the
Tennis Center
at 484-3758 or visit us on the
web
! 
Golf

The Art Guild Benefit Golf Tournament scheduled for Friday, July 27th is in need of players. This will be the tenth year for this event. If you have a team and would like to play you can pick up an entry form at all of the golf shops or call Dawn Robb at 456-5601. They are also having a great silent auction from 12:00 noon to 3:00 pm at the Conference Center. Everyone is welcome to attend the silent auction and place your bids for items such as paintings, photography, pottery and jewelry.

Weekly Junior Clinic:

For the month of July we have added a Friday Junior Clinic to our clinic schedule. The clinic will be taught by Corey Wade at Dorchester Golf Club. The time is 10:00 am and the cost is $15.00 per junior. Just contact Corey ahead of time and let him know you have a junior for the clinic. This will be for the 4 Fridays in July.
Health & Wellness

Join one of the exercise classes each weekday morning at the Community and Conference Center. From Step Aerobics to Strength Training and Cardio, there is a class for you! We even have Water Aerobics classes in the pool. No need to register in advance, and there's only a small fee for each class. View the complete wellness schedule here.

Nature's Way Massage - With a commitment to make your experience both enjoyable and therapeutically effective, Nature's Way strives to enhance your quality of life. One client says, "Terry provided a reflexology treatment with a healing touch. His concern for his clients is evident in his attention to detail." View a complete list of Nature's Way services, and call 456-5055 to book your appointment.
Camp Fairfield Glade Special!
You asked for it, and we heard you! Now, when you register a child for a week at Camp Fairfield Glade at regular price, you can register any additional children for only $100 each! Also, ask about our multiple week discounts! For full details on Camp Fairfield Glade and a registration form, visit our website!
Attention Writers!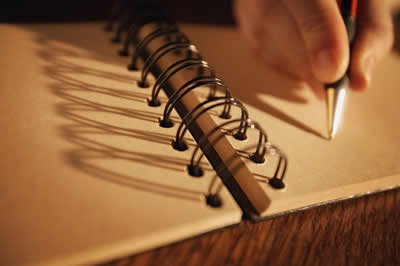 We are looking for writers to contribute to our Summer/Fall issue of the Fairfield Glade Living Emagazine. We are looking for local interest articles roughly 200-300 words in length. If you are interested in submitting an article or photos, please contact Jill Barnes at 707-2061 or
jbarnes@fairfieldglade.cc
.
Express Golfer's Lunch Buffet