March Events
1 ReFuel Meeting
1 Summer Camp Registration Begins
2 Jumpstart Your Journey with Dale Brunner
4 Griefshare Support Group Begins
4 Growing Your Soul Parenting Classes
begin
8 VIRTUS Training
8 ReFuel Meeting
9 Club 56 Lock In
14 SWATT [55+] Potluck Luncheon
16 KN 34 - Wear Green Night
16 The Men's Great Pigout
18 "Protecting All Children for Children,
Touching Safety" Class
18 International Missions Marketplace
23 Middle School Lock In - Register
25 Sacraments Classes Begin
25 SWATT [55+] trip to Capitol Steps
27 Third Annual ESOL Dinner
27 Bridgepoint After Hours
30 PITstop Meeting
30 Club 56 - Easter Basket Service Project




Sneak Peak for April

1 Palm Sunday
1 Women's Fellowship Lunch
5 Maundy Thursday
6 Benjamin's Box
6 Good Friday
8 Easter
15 CenterPoint Class
16 VIRTUS Training
19 SWATT [[55+] Outing
20 Dine with 9 Kickoff
22 Youth Sunday
Connect to Upcoming Events for a complete listing and details.
Welcome Sue Hamblen
Director
of Missions
We are pleased to announce that, following an exhaustive search process. Sue Hamblen has been selected as the Director of Missions Ministries for VPC.
Please take the opportunity to congratulate Sue as she begins a new chapter in His service!
Read more.
New Devotional Series
Get a copy online
By email
On Twitter
Pick up a booklet in the Narthex.
Pastor Glenda further develops her ideas on her blog,
Growing in Grace.
Touching Safety Program

As part of our commitment to join parents in training a new generation of Christians who experience Christ's love in caring, protective learning environments, Children's Ministries and Student Ministries will be offering Protecting All Children for Children, an age-appropriate Touching Safety Program, for grades K through 12 in Sunday School and in the Underground on March 18, 2012.

Parents are invited to preview the curriculum in the Gathering Space on March 4 and 11 at their leisure between 9am and 11am. Parents are also welcome to attend the class with their child!
Let's not fall short of our goal...
,,,,every volunteer hour counts!

250,000 hours of service.
All volunteers are encouraged to log your hours...Sunday school teachers, choir, ushers, childcare givers, SMPs participants.
Ligonier Camp had more campers from VPC (80) in 2011 than any other church.
This year campers will learn what it means to be "free in Christ" and play Laser Tag too!
Sessions for 2012 are filling fast. Now is the time to register. www.ligoniercamp.com


Online Giving Now Available on
Our Website
Want to catch up with your pledge?
Make a memorial contribution?
Sign up for Sanctuary flowers?
Now you can make a one time donation or set up recurring weekly or monthly contributions.
What's going on with Kids?
Growing Your Child's Soul: Parent Classes
This is your opportunity to interact, discuss, personalize and process through your child's spiritual growth journey. March 4, 11, and 18, 9:30 & 11:00am, Rooms 108a/b.
Contact Dawn Geschiere at dawn.geschiere@viennapres.org.

2012 VBS and Summer Camp
Annual Club 56 Lock In March 9, 7pm - 7am. Read more.
Kid's Nation 34
Friday, March 16 - Wear Green!

Club 56
Friday, March 30 - Easter Basket Service Project.
2012 Sacraments Class Begin March 25
Children, grouped by grade level, explore the meaning of the Sacraments, while their parents attend a separate class where they learn ways to nourish their children's and family's commitment to Christian beliefs and Sacraments. Read more.
Benjamin's Box
A family Good Friday experience, April 6, 2012, 4:00 - 5:30 pm, 3rd Floor Activity Center. Read more.
The Men of VPC Present:
The Great Pig Out!
Friday, March 16, 6-8:30pm
"Hog Wild" with special guest, Jeff Bostic, Washington Redskin's "Hog." At the dinner, Jeff Bostic will describe some of his unique experiences from the world of professional football. He will also share how his faith in God has contributed to his personal fulfillment and professional success. Cost: $20. Register online by Wednesday, March 14. For more information, contact phil.kratovil@viennapres.org.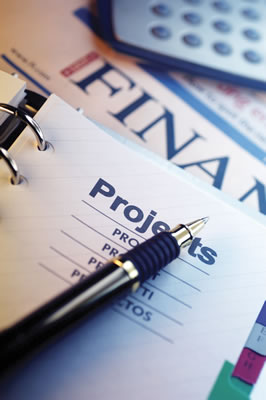 CONTRIBUTIONS UPDATE
Why is giving important?
Supporting your church supports bringing the gospel to those in need, children, youth, and families here and abroad, as well as food for the hungry, shelter for the homeless and care for those who feel abandoned.
What can you do?
Regular contributions toward your pledge help meet monthly obligations. Early contributions toward a once a year pledge are helpful, if you are able. If you haven't pledged, please consider making a generous gift now.
Ministry and Missions Funding
2012 Ministry and Missions Budget: $3,888,901
Anticipated income through February 2012: $594,191
Actual income through February 2012: $472,696
Contribution shortfall as of February 29, 2012: $121,495*
Debt Retirement Funding
2012 Debt Retirement Budget (minimum payments): $436,200
Amount pledged for debt retirement in 2012: $743,774
Contributions as of February 2012: $84,564
*This shortfall is significant. This giving pattern could force
substantial reductions

to the Ministry and Missions budget.
ESOL International
Dinner
Tuesday, March 27, 7-8:30
Great Hall

The potluck dinner is a celebration for ESOL adult students and their families and is a great opportunity for everyone to learn about other cultures and make new friends. The ESOL students bring a dish from their country and volunteers supply drinks and deserts.