Performing This Week In Syracuse...
Scott Bruce & Mike Stankowicz
Comedian SCOTT BRUCE has done it all... clubs, colleges, tv, radio, cruise ships and the internet. In addition to his "normal" comedy act, Scott also incorporates something no other comedian is doing - he uses his Macintosh computer interactively to produce hilarious results that incidentally inform his audiences as well as entertain them. He is personally responsible for at least 100 Mac purchases.


Also on the Wise Guys stage we present MIKE STANKIEWICZ. This cat has gigged in nearly every comedy venue in the United States. Winner of the prestigious "Best of Philly" award, Stank takes you down a road you didn't expect to travel with a conversational style that makes you feel like you're riding the bar stool next to him.
Show Times:
Thursday - 7:30 pm (dinner at 6:05pm) - emcee: Carolyn Castiglia
Friday - 8pm (dinner at 6:05pm) & 9:45 pm (dinner at 8:05pm) - emcee: Carolyn Castiglia
Saturday - 8pm (dinner at 6:05pm) & 9:45 pm(dinner at 8:05pm) - emcee: Carolyn Castiglia
"Dinner & a Laugh" package - Thu. $32.75 per person, Fri./Sat. $34.50 per person
Just the show - Thur. $15 per person, Fri./Sat. $17.50 per person
To purchase tickets call 315-477-9898 or visit wiseguyssyracuse.com.
Become a fan of our comedy.



The Unforgettable Comedy Challenge ...
And the winner is......
We'd like to congratulate Dan McCort on his win this past weekend.

This month-long event was a great success. Through the gift of laughter, we were able to raise money for the Alzheimers's Association while recognizing the talents of some fantastic amateur comics. Thank you to everyone that competed, attended, and worked so hard to make this event possible.


For more information on the Alzheimer's Association
Central NY Chapter, visit www.alzcny.org

Performing This Week in Alexandria Bay....
Joel Lindley & Jonathan Dean

Shows will be at The Riveredge Resort (17 Holland St.)
Shows are every Thursday & Friday night at 9pm.
Tickets are $12.
For reservations & info., call 315-703-0970




This Week.... Joel Lindley & Jonathan Dean



JOEL LINDLEY has been making people laugh for over 10 years and has appeared on The Conan O'Brien Show, NBC's Friday Nite Videos, Make Me Laugh, and Boston Public. Over the last two years, he has sold over 10,000 comedy albums and made his characters (Trucker "Clock", Bouncer Guy, El Conquistador) famous. Joel is a Wise Guys favorite.



JONATHAN DEAN is a man of many talents. His stand-up career has led him to perform at clubs and colleges throughout the country. In addition, he is an accomplished musician and actor. He has worked with Ray Romano, Rita Rudner, Chris Rock, Martin Lawrence, Wanda Sykes and Janet Jackson, to name a few. Prepare to be entertained by his energy and observations of the very funny world around us all.






Wednesdays Rock at Wise Guys!
9 pm - ? It's Time to Rock!!!! With KRISTOPHER HEELS
No cover - just come in and enjoy this acoustic jam session

Wednesdays at Wise Guys..... kick ass music and drink spcials
($3 drafts and 2for1 wells and bottled beer)

WalkUp Radio - Friday Night

11:30 pm - every Friday night


You hear him on 95X. Now you can see him LIVE!
Josh Grosvent presents "Walk-Up Radio;" an completely live comedy radio show taped in front of a live studio audience! Broadcast through the web, this show is able to be heard all over the world. With a format much like The Howard Stern Show (minus the strippers and gross dares), WalkUp Radio is very interactive. The audience is invited to chime in at any time and be a part of the show.
Josh and his co-hosts discuss local and national events, pop culture and personal stories. The problem is that they have very little control over what direction the show takes. If someone wants to discuss something else, they can grab the red microphone and chime in.
If you've ever wanted to see a radio show happen right in front of your eyes, Walk-Up Radio is for you. And if you have ideas or opinions you are dying to get out, be sure to get to Wise Guys every Friday at 11:30 pm.
It's live. It's interactive. It's hilarious.

ESP - Live This Friday Night
Yesterday's Bebop meets
today's modern jazz
E.S.P. is a tasteful, jazz quartet with a modern sound. Their music has been described as "Yesterday's Bebop, meets Today's Modern Jazz." It has also been said that "E.S.P. plays real jazz that you don't need a GPS to follow."
A combination of traditional jazz feel, great improvisation, fresh grooves and original compositions make E.S.P's sound part jazz, part groove, and part world music.
Join us Friday from 5-8pm as we welcome ESP to Wise Guys!
To download the title track from
their SAMMY Award winning CD,
Every Tuesday... Smart-Ass Trivia!
Smart Ass Trivia is at Wise Guys every Tuesday night! So, put on your smarty pants and come impress us with your amazing knowledge.
Prizes, drink and food specials, and a fun time had by all!
3 rounds starting at 7:30 pm!
Hosted by Steve Patrick
Fantasy Football Draft Parties


Wise Guys is the perfect place to host your
fantasy football draft party!
Pizza & Wing Specials
Beer Specials
Free Wireless Internet
And a Great Atmosphere
Call 315-477-9898 or email Sascha to schedule your party.
$149 includes:
* king or queen accommodations
* transportation to and from the show
* 2 show tickets
* continental breakfast
$199 includes:
* all of the above
* dinner for 2 at the 201 Bistro at Wise Guys
To make your reservation, call The Maplewood Inn at 315-451-1511
The Perfect Place for Bachelor/Bachelorette Parties!

Wise Guys is the perfect place to celebrate your bachelor or bachelorette party.
Great food... great entertainment... big laughs, need we say more?

Call 477-9898 for reservations.
We Put The "FUN" In Fundraisers!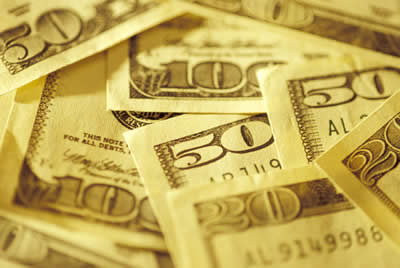 If you're tired of selling wrapping paper
& popcorn for your kids' fundraisers,
this is the way to go!
If you need to raise some money for a great cause, this is definitely a great idea!
Wise Guys will help you put on a fundraiser
that is not only easy for you to raise some dough, but is also a great night out for
you and your supporters.
We provide the entertainment (and food if you want), and you sell the tickets! It's that easy.
For more details and available dates, contact Sascha.

"We celebrated our 1 year anniversary. It was a nice night out for a very reasonable price. We would love to do it again and bring some friends!!"
Wise Guys Comedy Club
201 South Salina St.
Syracuse, New York 13202
wiseguyssyracuse.com

For group information, sascha@wiseguyssyracuse.com