Please Join Us Tonight March 2nd for Our Vino Paint Event!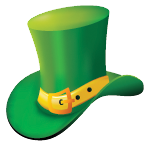 Tonight March 2nd from 6-9pm come in and get creative, learn to paint, become inspired, all while enjoying fine food and wine.
"Dawg Gone Wine"
A portion of the proceeds will go to the Humane Society of Silicon Valley.
Seats are still available to join in the fun.
Our Next Vino Paint will be on April 1st,