The Birthday Wall: Create a Collage to Celebrate Your Child
by Dawn Herring
I'm excited to share with you my new e-book, The Birthday Wall, which is a detailed, step-by-step instructional book I've written that shows how to create a multi-dimensional, colorful visual collage to help celebrate your Child's birthday! As creator of this family tradition, I share how to research, plan, gather, create, and display all the elements of your child's Birthday Wall, which can enable you to validate, affirm and show appreciation for your child with who they are right now. You can buy it
here on Amazon or
here
on Smashwords
for just
$2.99

.
**A BIRTHDAY WALL STORY, FEATURING SARAH JOYCE BRYANT AND HER SON CODY**:
Be Refreshed with Dawn Herring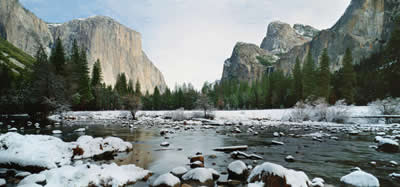 Refresh Your Kids
We can all learn from our kids. Just watching them get immersed in an activity can be telling. What makes what they are doing so intriguing? Do you ever consider the last time you got immersed the same way they are? Talking to your child about their current passion or positive obsession can give you clues about what you might enjoy in your own endeavors. Listen and learn!
Refresh Your Self
When you start your day, do you run right into the rush of it all, grabbing your 'to-do' list in a frenzied fashion? Well, Martha Beck, author and Life Coach, recommends a totally different approach: "Your first daily priority should be stillness, attention to what you really know and what you really feel."
How's that for a centering perspective? Pay attention to your heart, your intuition, and to your authentic purpose. Then you'll know what should really be on that 'to-do' list.
For Your Journal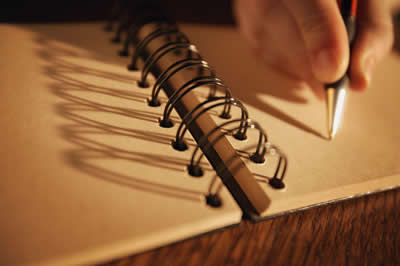 Journaling Tip:
When you're reckoning with change and transition, use your journal to discern what you need to let go of in order to move into a more positive, authentic place for you.
***
Q: When you discover an unhealthy attachment in transition as you record your struggles in your journal, do you make a choice to let go or do you hesitate?
I find it down right liberating when I discover something that is holding me back from moving forward as I journal my transitions. It's not always easy to open the fingers and let things progress, but I know when I do, that I will grow into the 'me' that I'm meant to be.
***
You're welcome to reply to the weekly journaling question; I may share it in a future edition of Refresh Journal.
You're welcome to subscribe to my blog Refresh with Dawn Herring so you will always get my latest posts in your email to read at your convenience.
THE ARTIST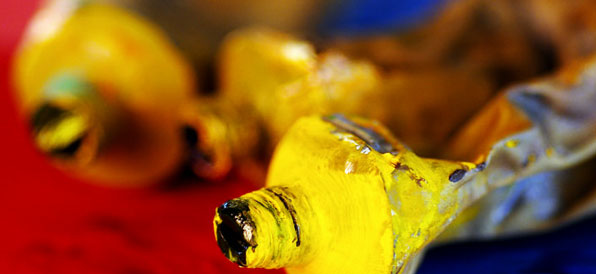 Have you ever come up with an idea for a new project that simply didn't pan out the way you planned?
Sometimes we have to regroup and either use it another way or dismiss it altogether.
Not every artistic idea is going to become a fantastic creation.
But when we learn to work with our ideas, testing out different approaches or opening ourselves up to trial and 'error', if there is such a thing as error as an artist, we can grow in our perceptions and learn from the process.
Remember not to be hard on yourself if your inspiring idea doesn't work out the way you hoped it would.
Just grab on to the next one and run with it.
And Don't Forget to HAVE FUN.
"Every so often, I make a list of things I wish for. This list brings me clarity. Clarity seems to attract the next missing piece."
My Twitter
friend and writer
for his support and #WW (Writer Wednesday) mentions on Twitter
Greetings!
Welcome to Refresh Journal: for a fresh perspective in all of life's dimensions!
Life is full of change. Some changes are delightful. Others are a bit more challenging or even downright heartbreaking.
But what can we do as we work through life transitions?
We can just stand by and let life happen as it will.
Or we can take a more decisive, personally empowering approach.
We can choose to refresh ourselves daily, whatever that may look like. When you're in a troubling transition, it's easy to get sucked into a negative vortex that can deplete you and leave you feeling exhausted. But when you deliberately choose to take time for yourself, building up your reserves and then work from a place of preparedness, you won't feel as if life is coming at you.
Instead you'll be creating a life that is authentic even in the thick of trial and trouble. You will be able to recognize what is true for you, only working from the core of your values rather than what outside forces may attempt to put upon you.
Journaling can help you work through these difficult times of transition, as you sort through emotions and keep your personal care on the radar screen of life's priorities.
We touched on this subject with our guest, Sarah Richardson, during #JournalChat Live this past week with our topic, Your Journaling: Regroup and Release as we work through transition. Highlights are below.
Also included are refreshing tips for your kids and yourself and a great song pick title, "
Breaking Free
," from
High School Musical
recommended by my daughter,
Hannah
.
As you work through your current life transitions, remember that you can triumph even in the midst of adversity, keeping your head held high, your personal time priority, and your perspective fresh with what your brighter future holds.
Thanks for making Refresh Journal a part of your life transitions.
Host of #JournalChat Live and #JournalChat Links edition
JournalChat Pick of the Week:
We all want to live our dreams. We all have dreams to live out, but some of those dreams don't come into our reality because we have fears that are holding us back.
Dolly shares a ground-breaking exercise that shows us how we can delve deep into what we are afraid of and determine which of those fears are the most impactful with preventing us from moving forward with fulfilling our dreams.
We will dive into this exercise during this week's #JournalChat Live so we can see the benefits of journaling our fears in detail and determine which ones need to be conquered in order for our dream life to become realized. Our topic will be Your Journaling: Live Your Dream.
You're welcome to read this post prior to the Live chat on Thursday, and perhaps write an entry about how you have used your journal to dissect the fears that are holding you back from living your dream. You're welcome to share any discoveries you've made during our chat.
So join us on Thursday, October 11th, 2012 at 5 p.m. EST (2 p.m. PST) for #JournalChat Live on Twitter. Be sure to use the #JournalChat hashtag in your tweet!
Highlights from #JournalChat Live
Our topic for #JournalChat Live this past week was Your Journaling: Regroup and Release as we discussed how we can use our journals to work through transition and discern what needs releasing. Highlights are below.
Here are some insights from Sarah Richardson, our guest:
Working through transition by journaling really does take you to a new place. It's the only way I can come close to letting go. Before journaling I held on to pain for years. There have been times when I didn't even write words. Just scrawling angry circles on the page. I started 12 years ago when my first marriage was coming apart. Coincidentally I started working through The Artist's Way.
Here's my point of view and insight:
Whether it's a job loss, kids off to college, an illness you're grappling with, or a move across the country, Journaling helps us move through transition. There are some transitions in life that can be a true challenge; it's hard to move forward. Journaling helps us delve in. Life is full of transition; but sometimes there are seasons where a lot of things change. Journaling helps us work through it. Journaling can be such a terrific tool to uncover what and why we are holding on and how we can release it. Journaling can help us look at the possibilities in transition rather than just seeing the losses. Journaling can help us recognize the value of keeping some things and releasing the rest of the mementos of transition. Journaling helps us get a fresh perspective on our feelings, emotions, and approach to transition.
From Madeline Sharples:
Journaling got me through my son's illness and death-although not over it. For me it also got me to a book. I personally think that [working through transition] is the real reason to journal. All I cared about what getting the words down, keeping my fingers moving and no editing. That's the way I journal. I don't stop until I'm finished with my fingers moving very quickly. I used the Artist's Way and Brener's book Mourning and Mitvah with prompts for the first year of mourning.
From Michael Pearlman:
Journaling is an ideal tool for organizing our thoughts-that's why it helps to journal during transition. [With Journaling] we take a difficult situation, put it down, and explore it in a more focused way.
And to summarize:
Everyone has their own way, their own approach, for working through transition; Journaling can help you regroup and release.
When you find yourself facing a transition, use journaling to help you come to grips with your losses and triumphs and watch yourself move into a more positive place.
Check out the
transcript
for #JournalChat Live on 10/4/12. Special Thanks to
Sarah Richardson,
for her fabulous post,
Letting Go
,
which was our journaling resource for this week's live chat.
Join us on 10/11/12 at 5 EST/2 PST for the next session of #JournalChat Live. Topic is in the section for Pick of the Week.
Sometimes we just need to break free in our transition.

High School Musical Were Breaking Free Music Video
As you actively work through life transitions, making your personal time priority, help a friend work through theirs. You can give each other just the right friendly nudge to stick to your authenticity and come out triumphant.
Then celebrate your bright futures together!
Dawn Herring
Host of #JournalChat Live and #JournalChat Links Edition on Twitter
Author of The Birthday Wall: Create a Collage to Celebrate Your Child