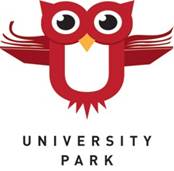 2300 S. St. Paul St., Denver, CO 80210
720-424-3410
Principal
2017-2018 Classes
As we begin to prepare for the 2017-2018 school year, we would like to give you the opportunity to tell us about your child and their learning needs. You can learn more about the class placement process and fill out the Student Information Sheet
HERE
.
*Don't forget to download the UPark App
HERE
!
*NEW* Summer Enrichment Camps
June 5-9th and June 12-16th
The same great enrichment programs offered during the school year are now being offered during the summer. Have your child enjoy summer programs here at UPark!
To view the online course catalog, click HERE and scroll down to "Summer Enrichment Camps @ UPark".
To register, click
HERE
.
Discovery Link Summer Camp - Registration is open!
For more information and how to register, contact
Jesse
.
Spring Break Camp at Slavens
- March 27-30
Discovery Day at UPark - April 3
UPark Health Fair - March 22 from 5:30 - 6:30pm
Need information or have questions? Please contact
Jesse
.
Is it hard to make a morning PTA meeting? This month, we will meet in the evening. Please join us on Tuesday
, March 14th at 6pm in the Art Room to learn about PTA activities at UPark and how you can be involved at your child's school!
The PTA will
provide childcare and food, so join us Tuesday! Please RSVP HERE, so we can plan accordingly.
Right before the PTA meeting, visit The UPark Scholastic Book Fair from 4-6pm in the library.
Join the PTA Wellness Committee and the UPark Neighborhood Center on March 22nd from 5:30-6:30pm for
our 1st UPark Health & Wellness Fair! For full details on doctors who will attend, activities and much more, read HERE.
Restaurant Night - TONIGHT!
Wok Hei Fresh Asian
2720 S. Colorado Blvd. #704, Denver 80222
University Hills Shopping Center
(303) 759-8882
Wok Hei is giving 20% back to UPark!
Show this FLYER and let them know you are with UPark.
Spring Book Fair Starts Monday!
UPark still needs volunteers for the book fair! Can you help out for an hour or two?
Sign up
HERE
to help make our book fair a success!
Book Fair Hours:
March 13-16th
Online ordering is open, click
HERE
to place an order.
Thank you and see you at the fair!
The UPark Depot
Our personalized learning coordinator, Sarah Holdeman is stocking "The UPark Depot" with supplies. The Depot is a place where teachers and students can come together and bring ideas to life.
We are in need of the following items:
Mrs. Holdeman will be on the playground before school on Tuesday, March 14h and Wednesday, March 15th to collect donations. Thank you!
Donations and Prizes
Silent Auction
Bring in an auction donation and Spin the Wheel for a prize!
The success of our auction is dependent on the number of donations we receive. We need your help!
E
ach child who brings in a donation will "Spin the Wheel" for a prize.
When: 8:40 - 8:55 am on March 15-17
Where: In front of the library - Wednesday and Thursday
On the blacktop playground - Friday
Item Ideas: Gift Cards, Retail Items, Certificates for Services, Gift Baskets, Wine
Every spin is a winner...for both the kids and the school!
Learn more about the auction HERE.
Parent and Teacher Experiences
Silent Auction
What are Parent and Teacher Experiences?
Have you heard people talking about the Silent Auction Experiences and thought, "What in the world are these all about?"
Silent Auction
The date is set! We are preparing for a great event to support a great school, UPark!
When:

Friday, April 21, 2017 from 6:30pm - 10:30pm

Where:

The University of Denver Gold Club, located above Magness Arena (under the gold spire)

What:

Dinner, laughter, community, cash bar, fun games, and auction items only available at the live event...such as class art projects, teacher and parent hosted experiences, one of a kind art and other surprises

Why:

It's fun! All proceeds benefit University Park Elementary School.

Cost:

$30 (price increases to $40 on April 8, 2017)
Both the online auction (April 13 - April 20) and live event (April 21) are open to all supporters of UPark and its surrounding community. Start spreading the word! Participation in the online auction is free!
2nd Grade Service Learning Project - Stuffed Animals
As part of our community study and service learning, second graders are planning to work with the Child Rescue Foundation and the Teddy Bear Project.
You can be a part of this 2nd grade project by:
These stuffed animals will be given to children in the Denver Community. Some organizations benefiting are Children's Hospital, Denver Rescue Mission, Tennyson Children's Home, Denver County Court Day Care and more. Our classes will hold a tagging event where we will tie a red heart "tag" to the animals with a special student created message such as "We care about you."
If you wish to learn more about the Child Rescue Foundation, visit their website.
Apple Campaign
The Apple Campaign is PTA's direct check writing campaign. Money raised goes directly to UPark Elementary for 2.5 teaching positions not covered by the district.
We are currently $12,000 short of our goal of $70,000.
Without generous donations from our community, UPark will have to cut one 5th grade teaching position, one Kindergarten teaching position, AND our half time art teacher. State budget restrictions under the TABOR and Gallagher Amendments have created a situation where the State of Colorado is not able to fund K-12 education adequately. Did you know Colorado currently ranks 42nd in the nation in per pupil funding adjusted for regional cost differences? (Source: Ed Week 2016 Quality Counts, 2013 data)
To date, we have received contributions from approximately 20% of our families at
UPark. We realize not everyone can give, and many families give their time and money in other ways to the school. However, if you have the means to contribute, we ask you to consider a donation in any amount that fits your family's budget. If you have already given, thank you and please consider giving more if possible!
Remember, our PTA is a 501(c)3 organization and your Apple Campaign donation is tax deductible and anonymous. You may drop a check off at the office in the Apple Campaign box or donate online
HERE
.
Please help the PTA keep small class sizes and art at UPark!


Thank you for your consideration and all you do to make this a great school for ALL students at UPark.
Band Camp
If you want to join band next year, learn a new instrument over the summer or keep growing your skills, this is your chance! 3rd-8th graders can join us for Summer Band Camp to learn how to play the flute, clarinet, trumpet, french horn, saxophone, trombone, tuba or drums (and for daily water balloon fights)! You don't need to know how to play an instrument and you can rent an instrument for just $20! We will have a blast learning how to express the music inside us that is just waiting to get out!
These all day (9-3 p.m.), week-long camps are taught by DPS University Park and Slavens K-8 Band Director, Ms. Christmas. We will provide your child with a fabulous start on their musical journey. Each camp has a different theme, but you will learn to play an instrument at any of them.
World Music - Russia and Ireland (June 26th-June 30th)
Summer Blues (July 10th-14th)
University Park Elementary Calendar
*At the end of each month we will be donating all clothing in the lost and found and anything left in the halls (all clothing will go into our little red school house in our parking lot).
5 Star Wizard Hat Students
Congratulations to last week's 5 Star Wizard Hat students! They were recognized by their teachers for positive behavior.
Last week's students include: Amielia Lauritano, Owen Becker, Josie Strout, Jack Billingsley, Miguel Hao, Chase Cestra, Luciana Salgado, Frankie Jackson, Michael Mifflin-Chavez, Ben Blackmun, Jerry Bao, Anna Muilenburg, Ally Shi, Elna Kristensson, Giovanna Golan, Carter Hammond, Judy Chen, Elena Galemba, Sadie Woglom, James Merkle, Gavin Arnold, William Bollmann, Erion Muji, Brinley Bourke, Maeve Lemery, Lara Olsthoorn, Adia Stoler, Semo Bendawi, Brody Mesquita-Taylor and Edan Schutt.
Wizard Hats are given throughout UPark to celebrate students' good choices and positive behavior. We use a common vocabulary and teach Critical Thinking skills using the BrainWise curriculum.
Each week there is a random drawing of 2 students done by classroom teachers. These children are photographed and receive a token of our appreciation.